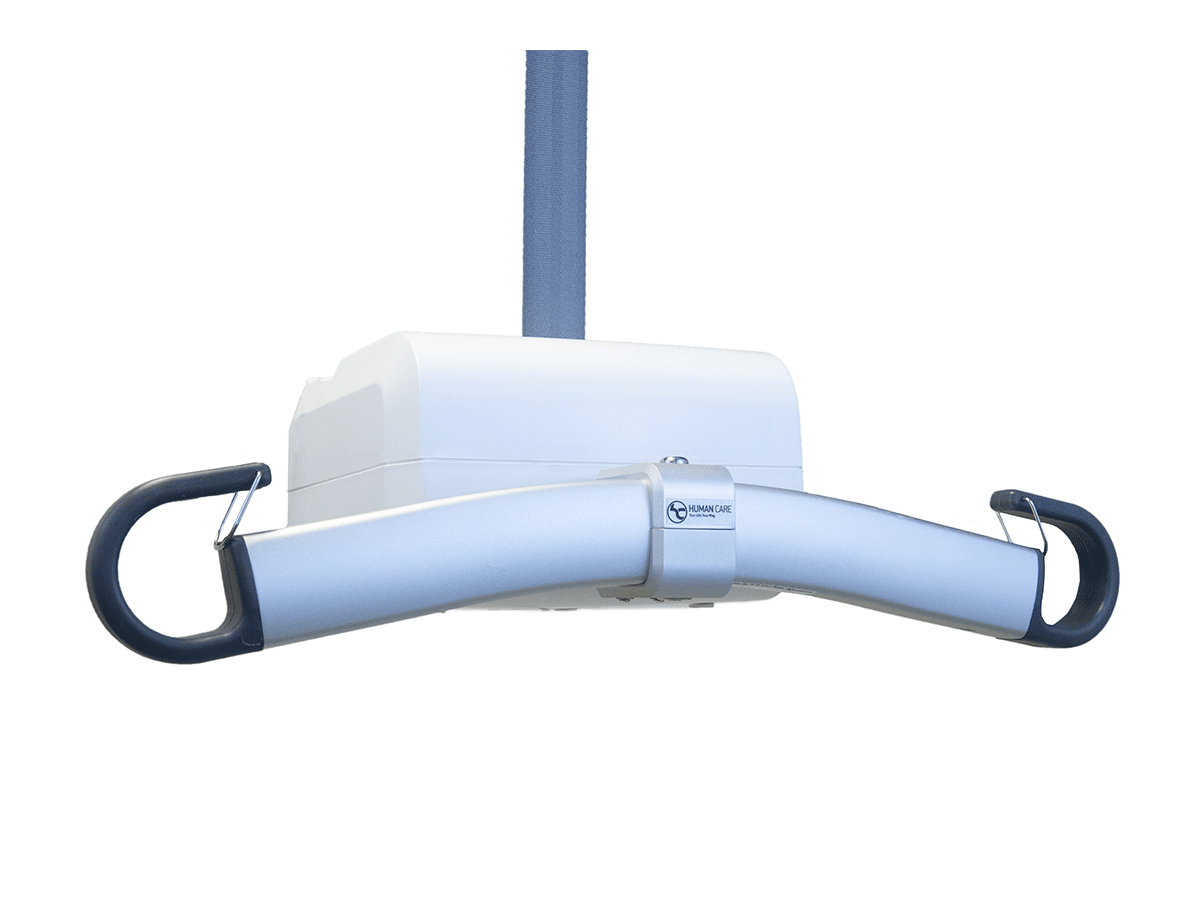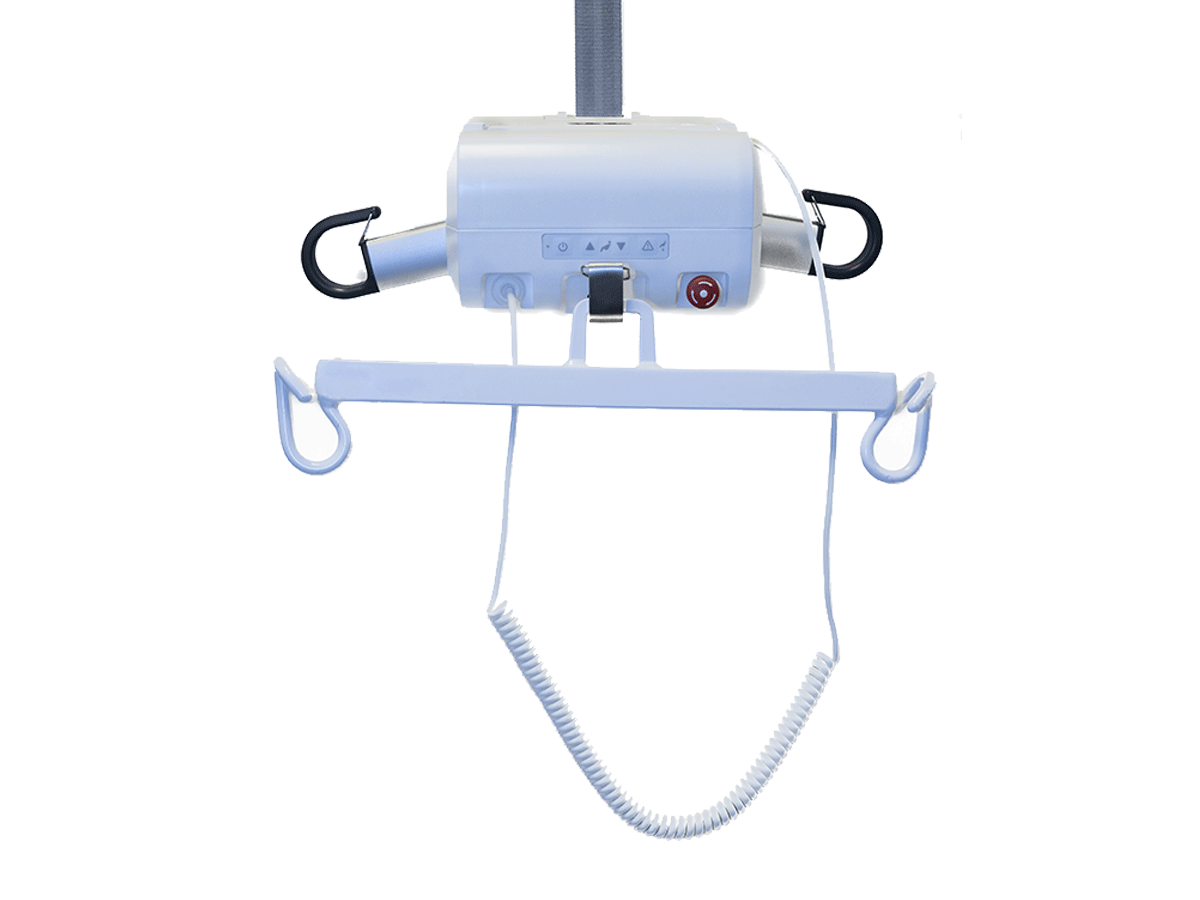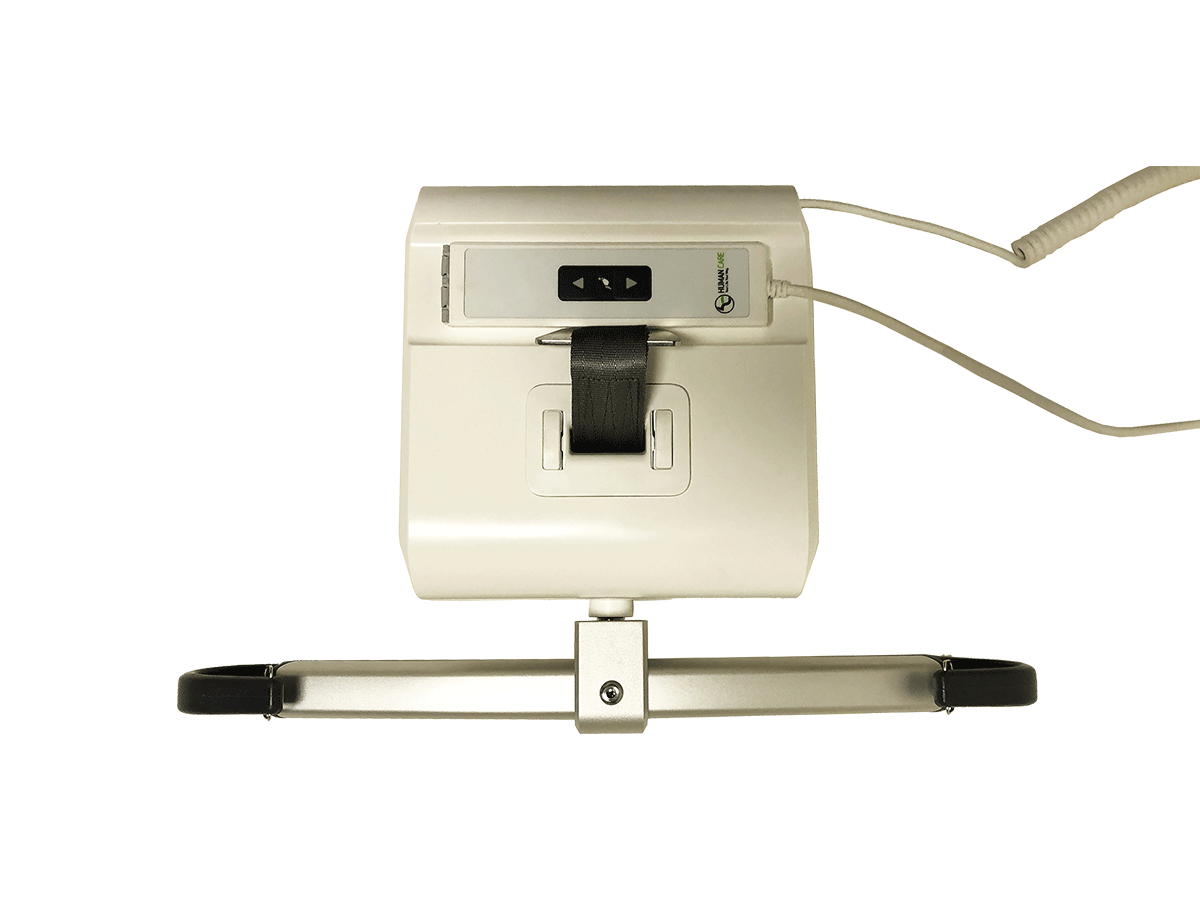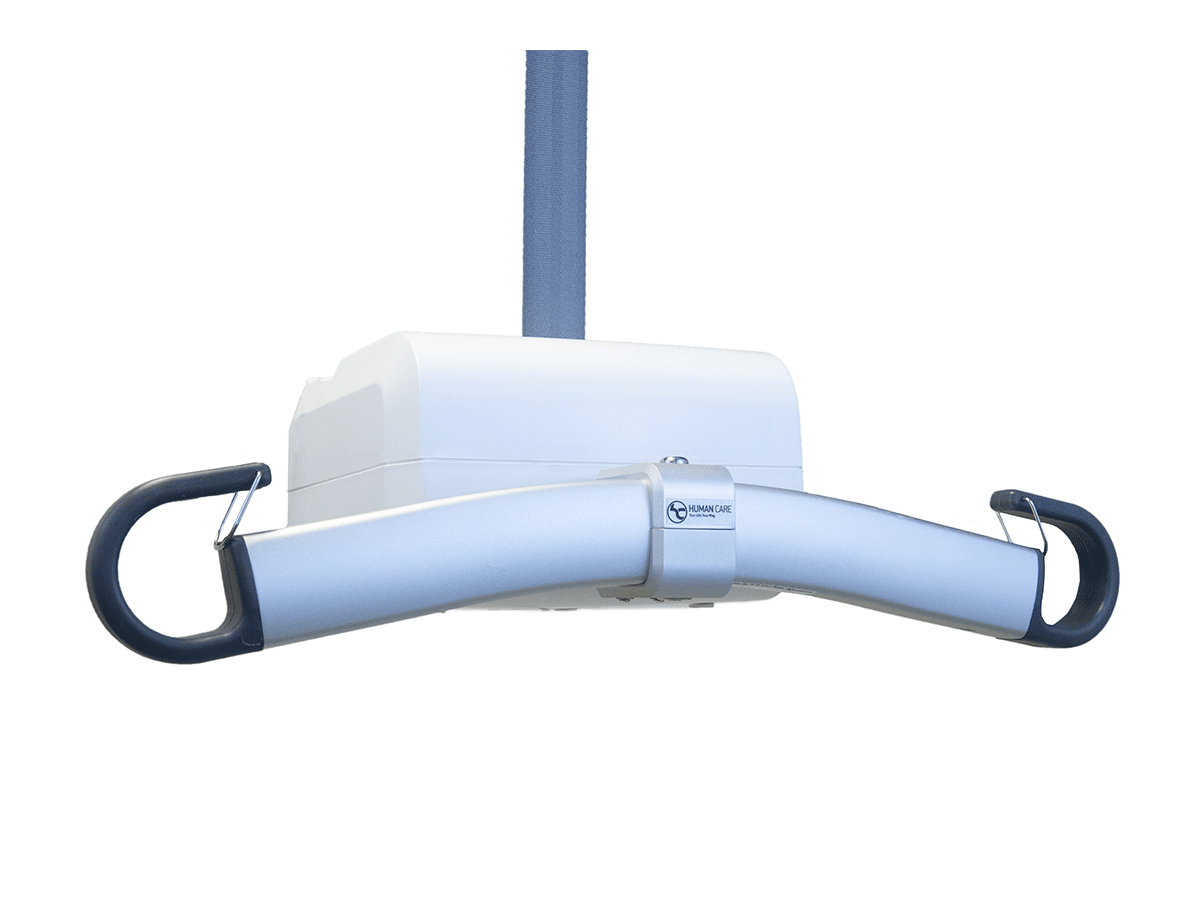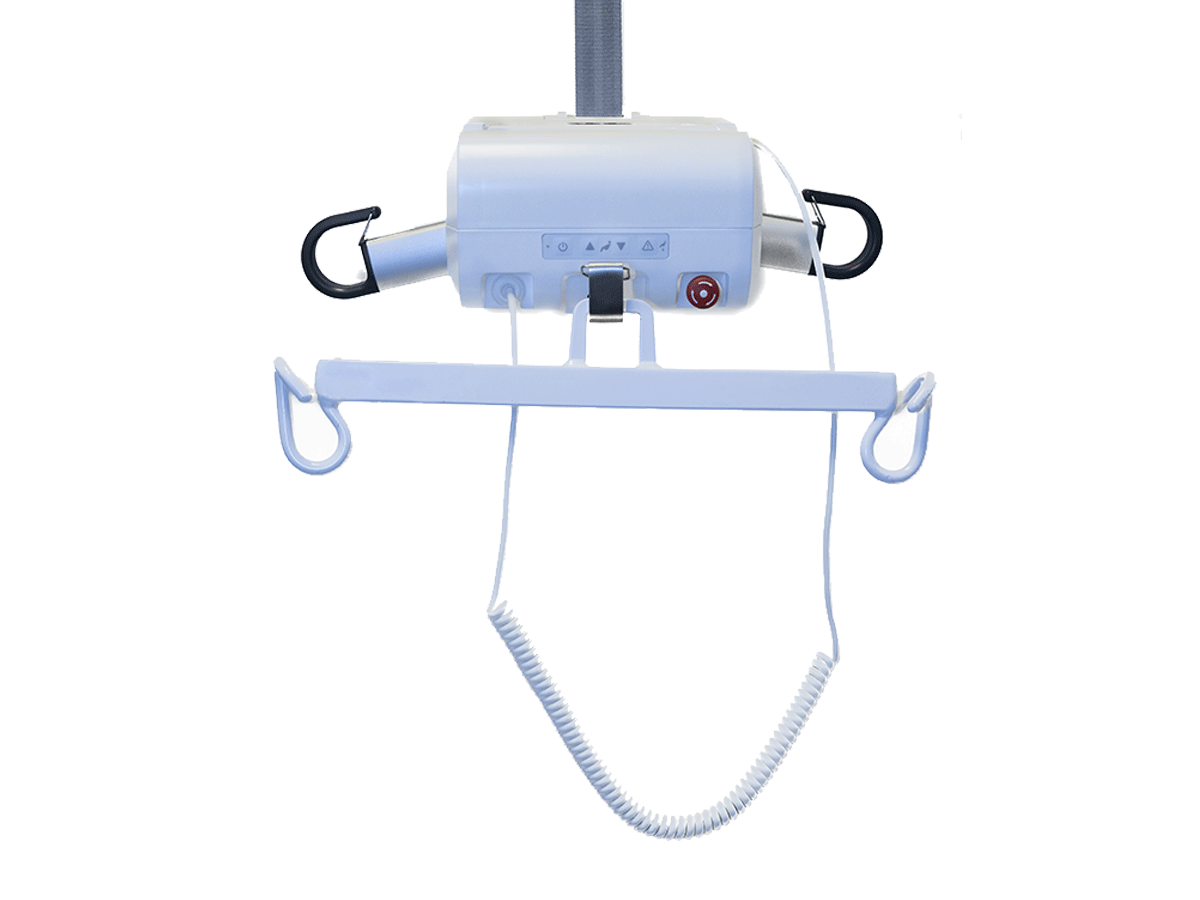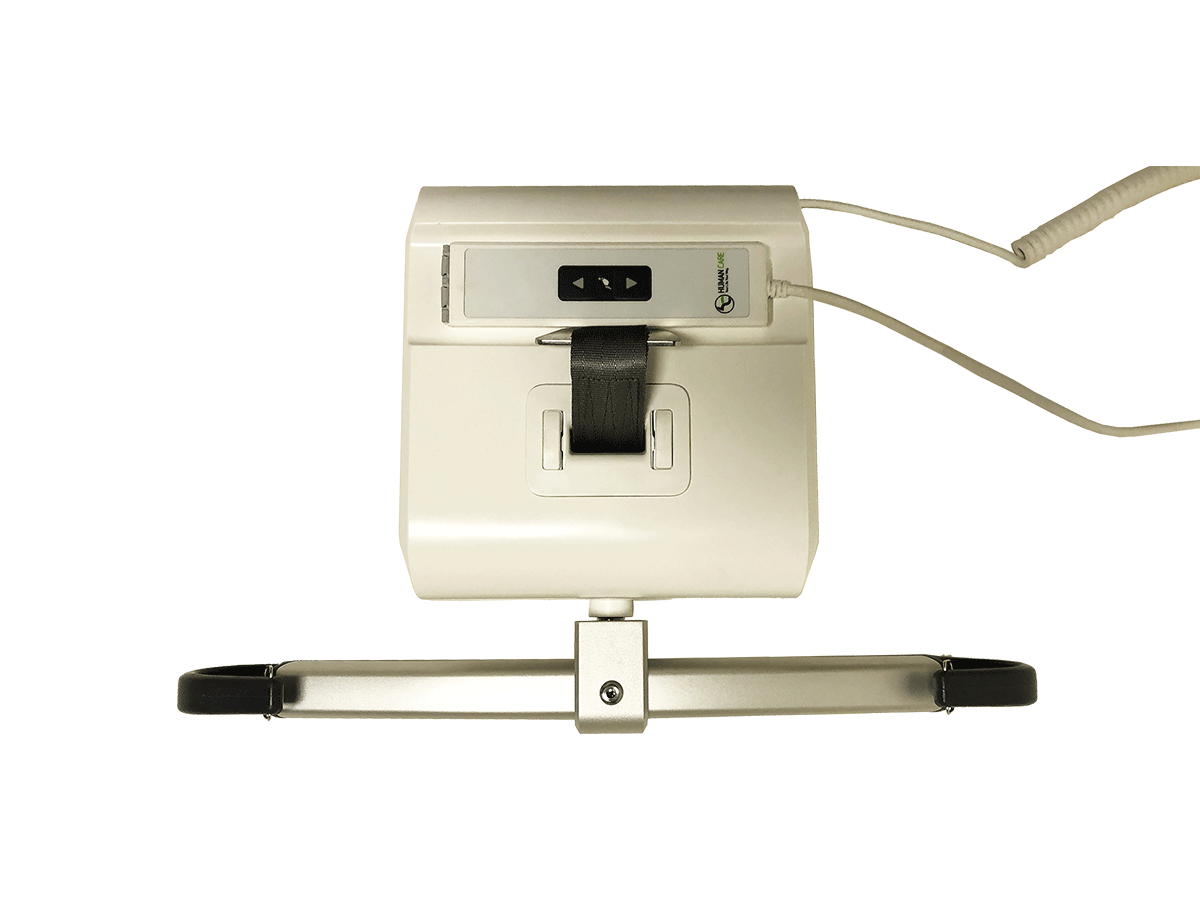 Altair Portable Ceiling Hoist
SKU: 55200H-AU
Request Quote
Description

Portable lifts offers a wide range of weight capacities and features. Our portable lift systems consist of a portable overhead lift installed in a rail system or freestanding gantry system and are easy to move between different rail systems depending on when or where they are needed. They are the optimal choice for healthcare facilities where flexibility is a priority. It's an efficient investment suitable for acute care facilities, nursing homes or home care environments. A portable lift system lets you prepare rooms with rail systems for lifts to be added when and where they are needed. The lifts can easily be moved between rooms or wards within the facility itself in either long-term care, hospital, acute care or in home care environments.

Our new Altair overhead lift is a lightweight portable lift with a discreet and modern design. Its portability ensures greatly reduced asset investments, as the same lift is easily used in multiple rooms. The lift is available in three weight capacities from 150kg to 220kg and up to 300kg. The Altair can be used with either a 2, 3 or 4-point suspension.

The hanger bar needs to be selected separately and is available in 45cm or 55cm wide here.
Specifications

Width: 23.5cm
Length: 30cm
Height: 14cm
Hanger Bar Width: 45cm | 55cm
Product Weight: 7.4kg
Hanger Bar Weight: 1.3kg | 1.5kg
S.W.L.: 150kg | 220kg | 300kg
Regulatory Compliance: ISO 10535:2006