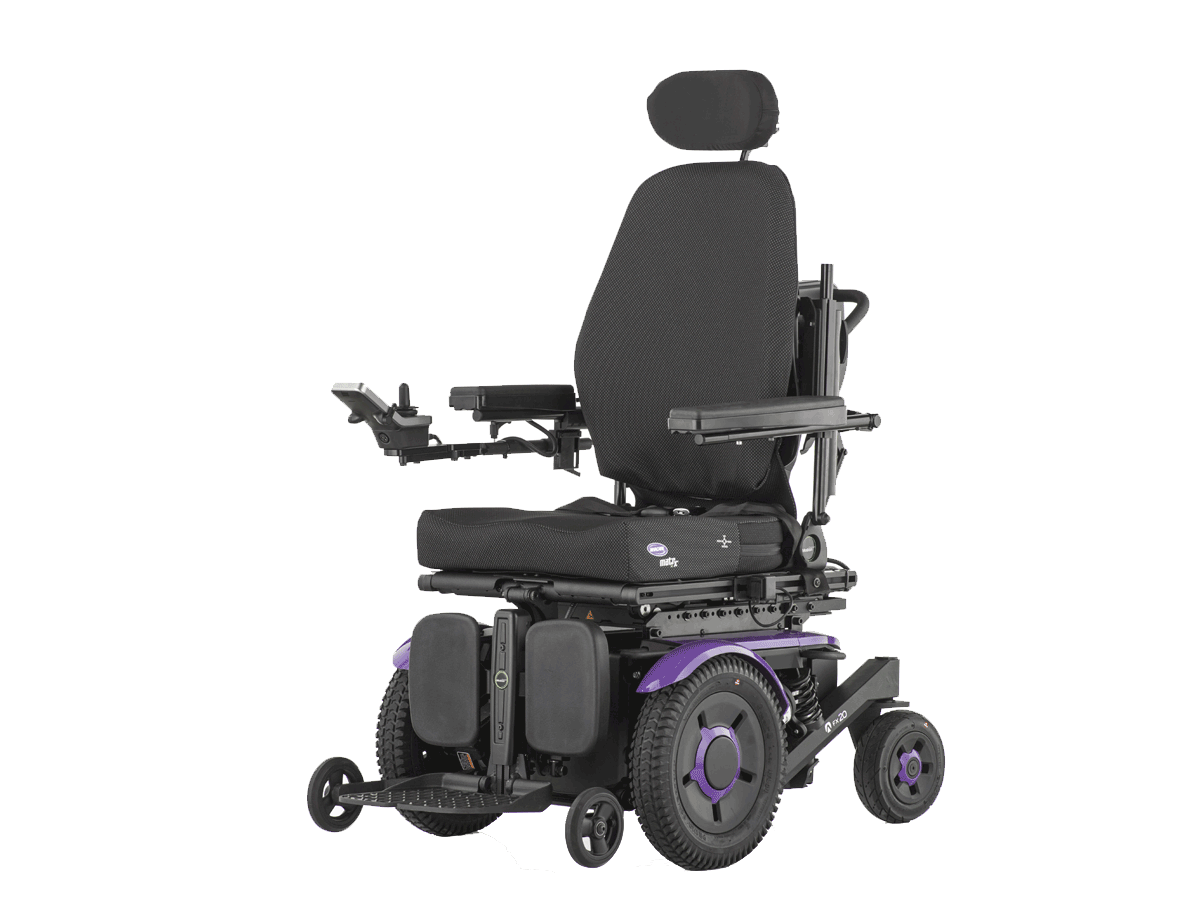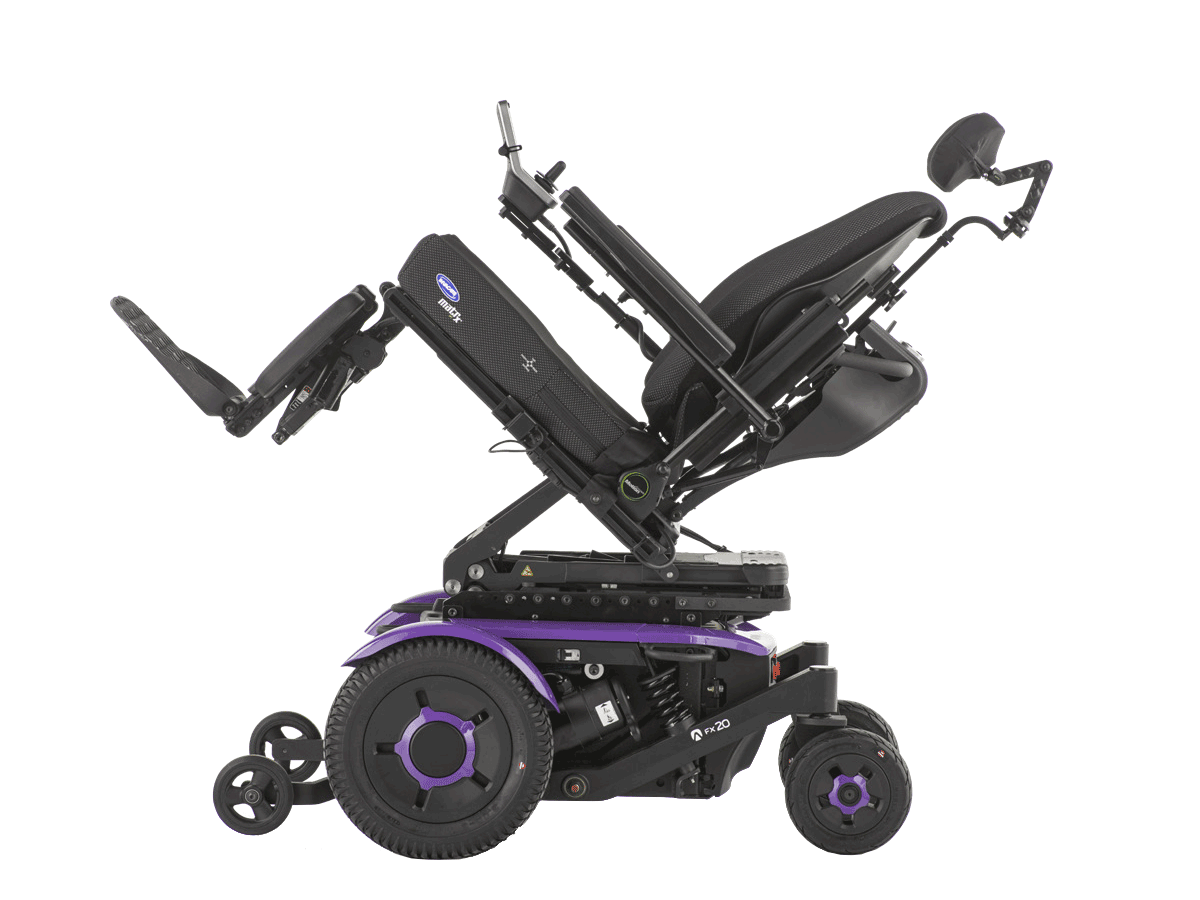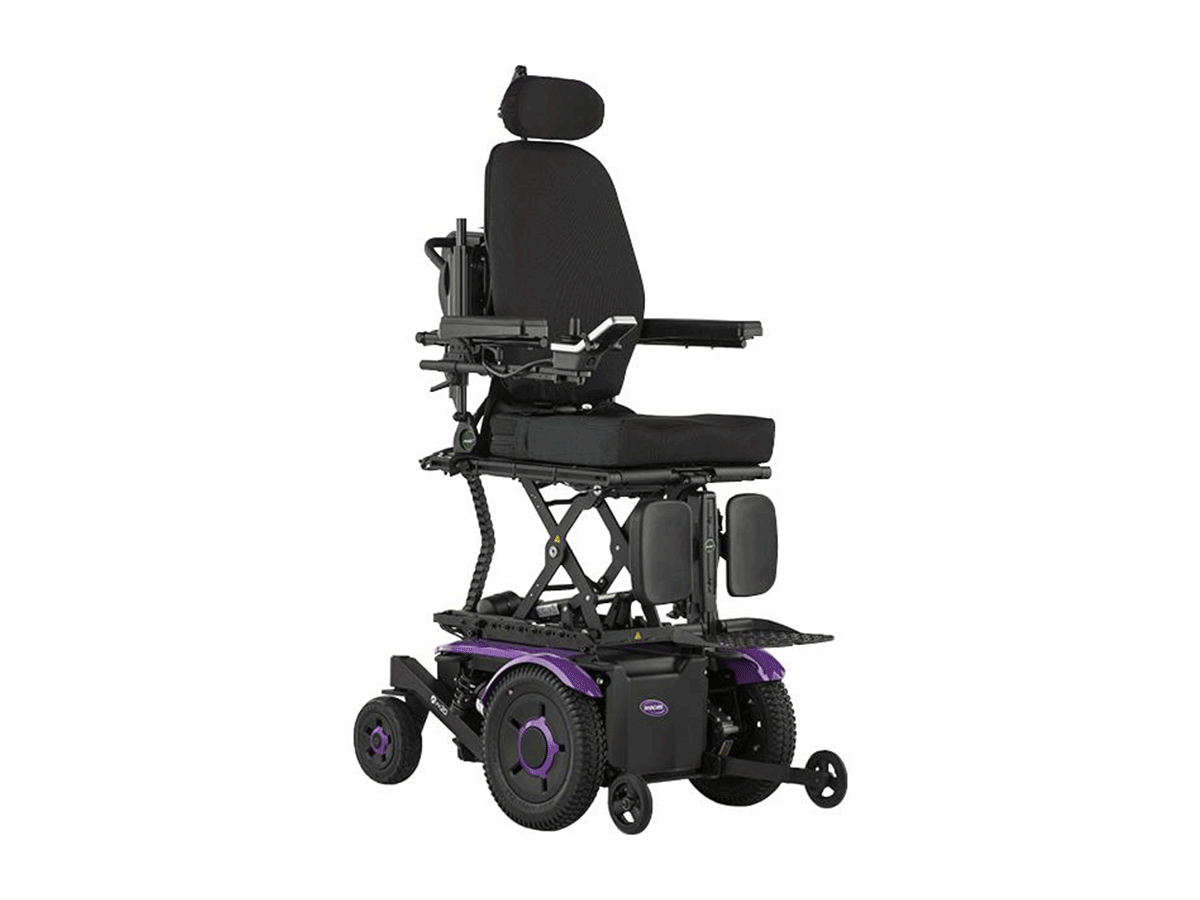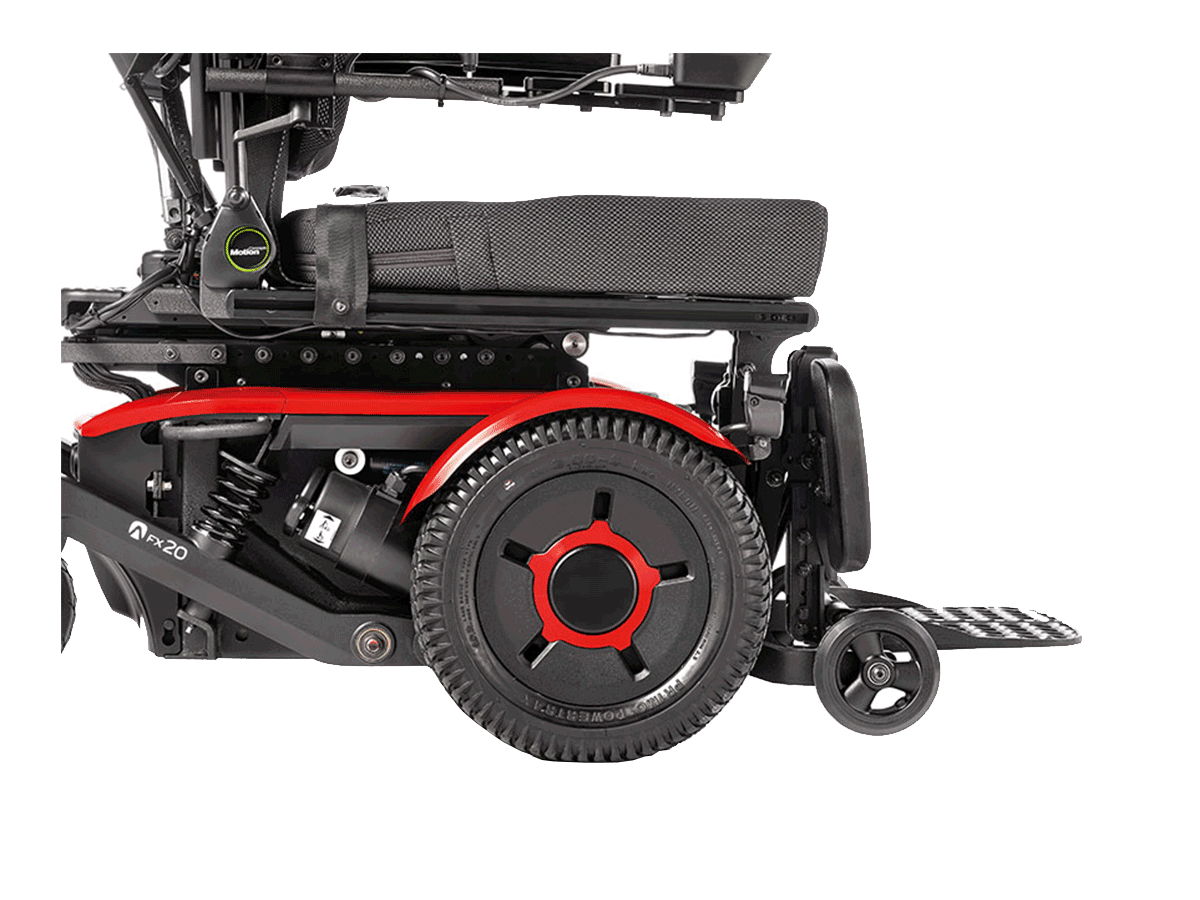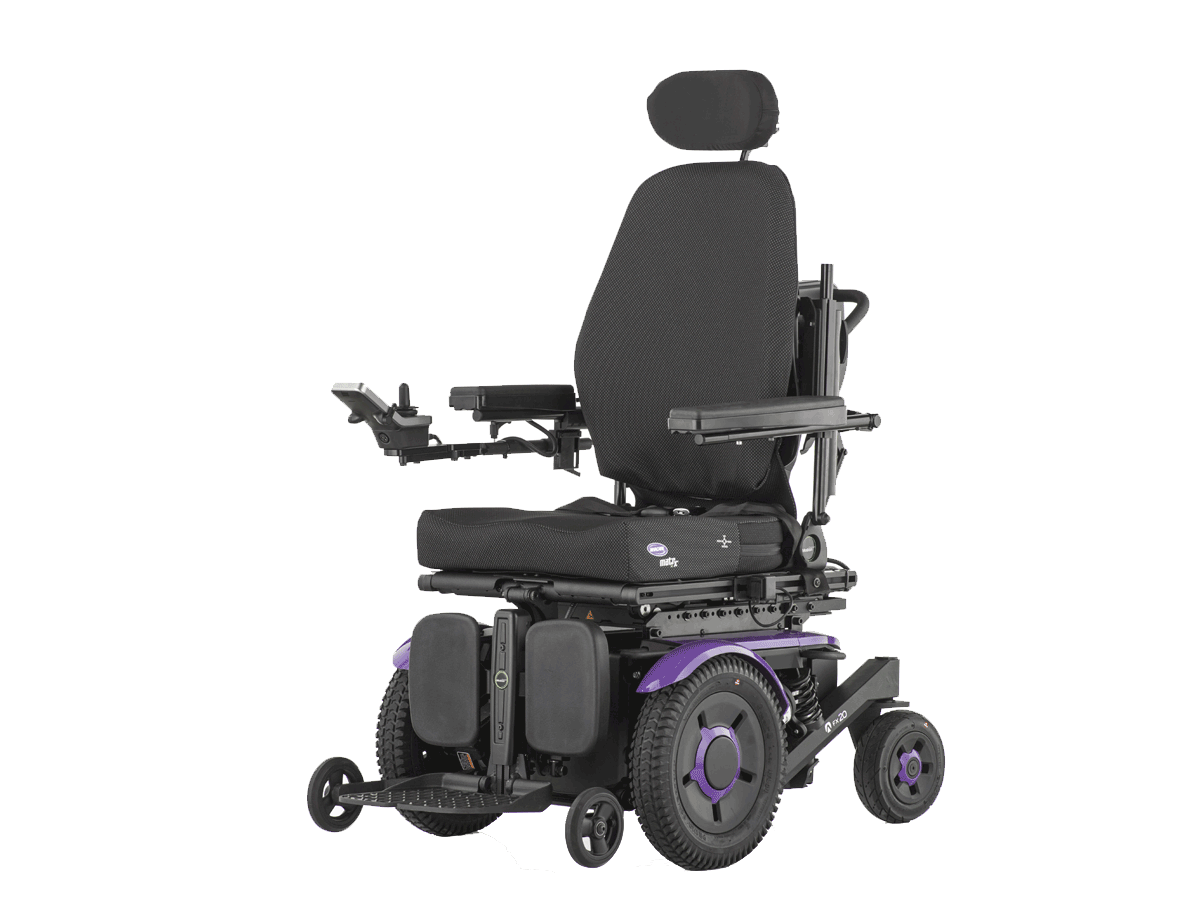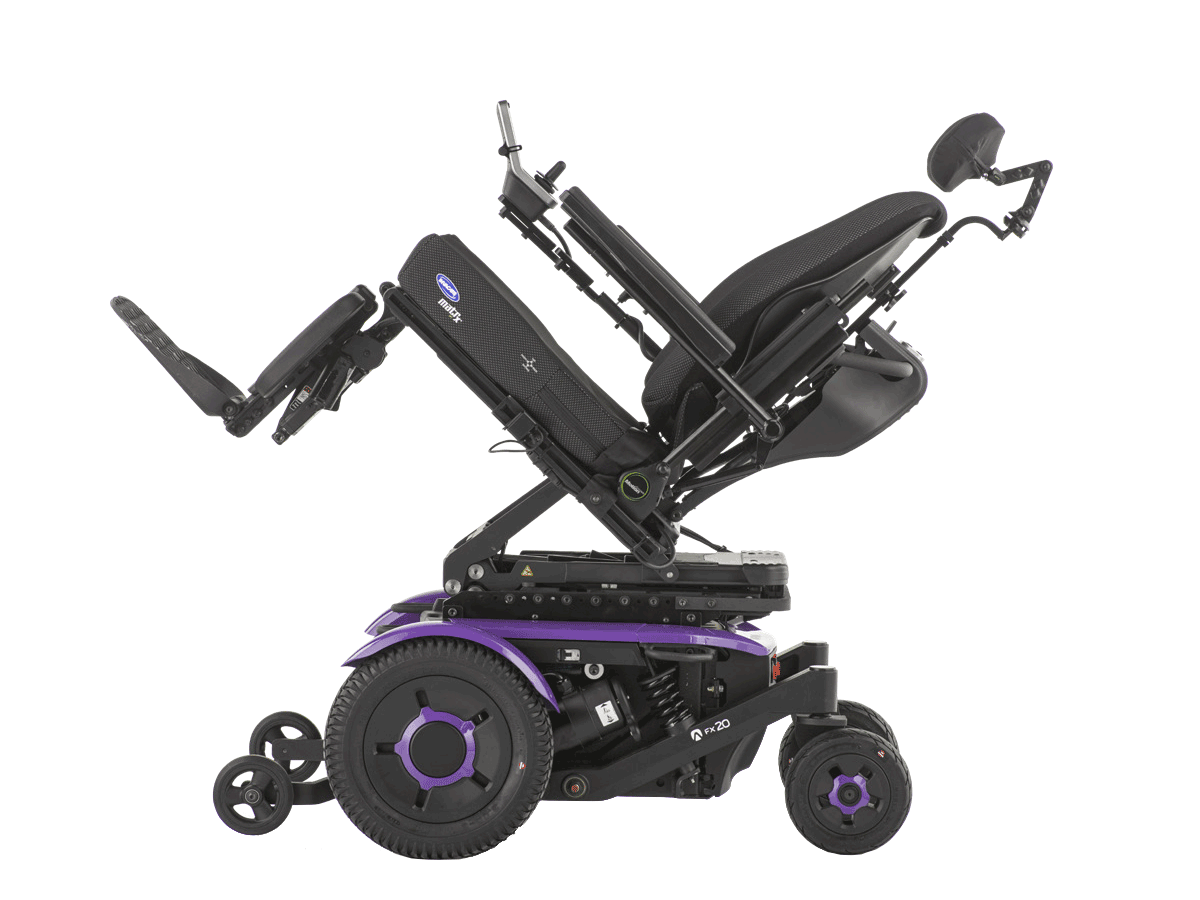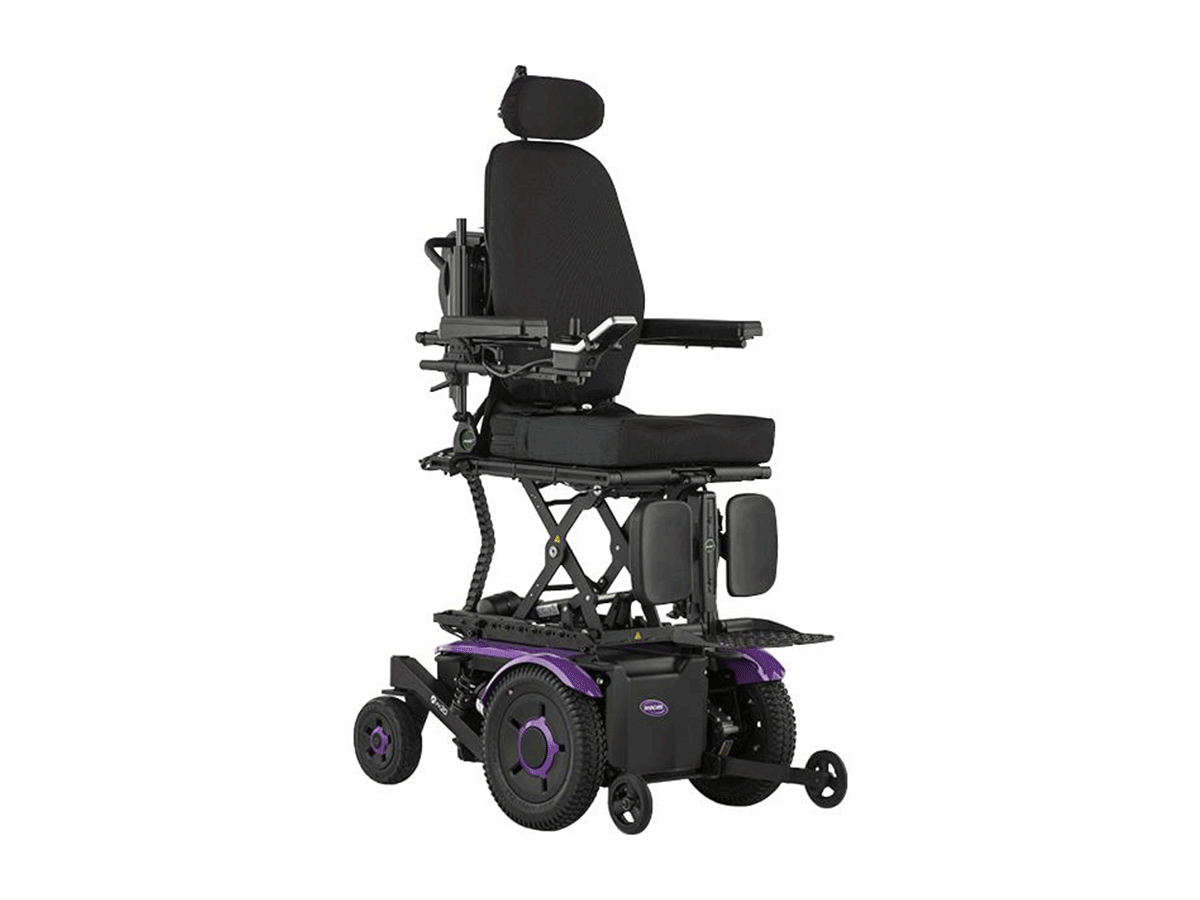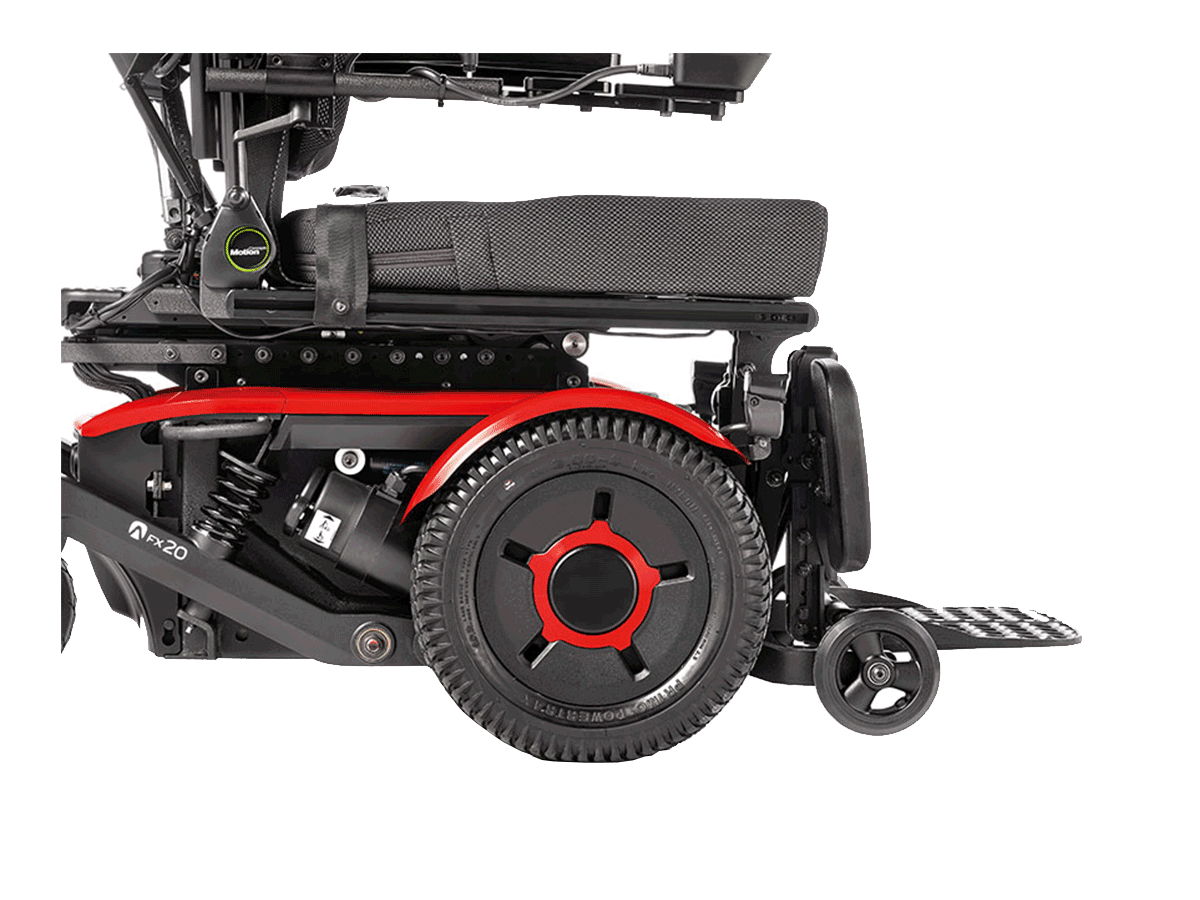 Aviva FX Powered Scripted Wheelchair
Request Quote
Description

AVIVA™ FX Power Wheelchairs are designed to help you do what you want with confidence, in style and in comfort. It is designed to handle slopes, curbs and uneven surfaces while you go about your day and looks as good as it performs. The comfortable front-wheel drive makes it easy to be in control while navigating tight corners at home, out and about in unpredictable conditions or at work.

There's no substitute for all four wheels in contact with the ground at all times when it comes to traction, That's where the 4Sure Suspension System comes in. With articulating front anti-tippers, shock absorbers and springs all working together, you remain in control and comfortable. Elastomer dampeners minimize annoying squeaking of springs in the 4Sure Suspension System.

Patented G-TRAC® Technology comes standard on the AVIVA FX Power Wheelchair. It detects and corrects even the smallest deviation from your intended path, so you'll go exactly where you want to go without having to tweak the control, even at higher speeds. It's especially handy if you use any specialty controls with your wheelchair. The small turning radius and being positioned at the front of the chair helps turn corners in cramped spaces. Ideal for getting around at home.
Specifications

Drive Wheels: 36cm (14")
Ground Clearance: 6.3cm (2.5")
Minimum Turning Radius: 68cm (27")
Total Weight: 149.5kg - 204kg
Max Speed: 9 kph
Battery: 73Ah
Battery Range: 32km
Warranty: 5 years (base, seat, frame) | 1 year (electronics)
Incline ability: 9 degrees
Crash Test Approved: ISO 7176-19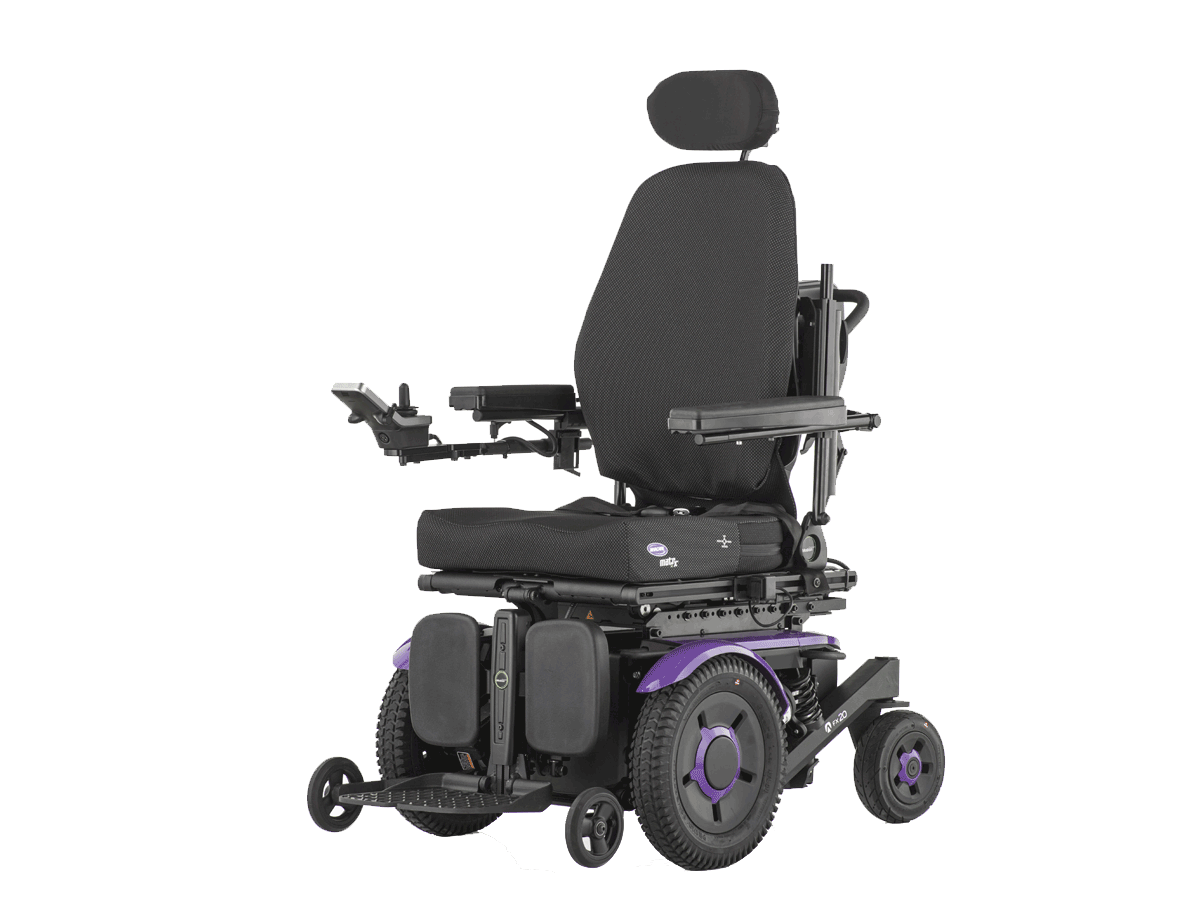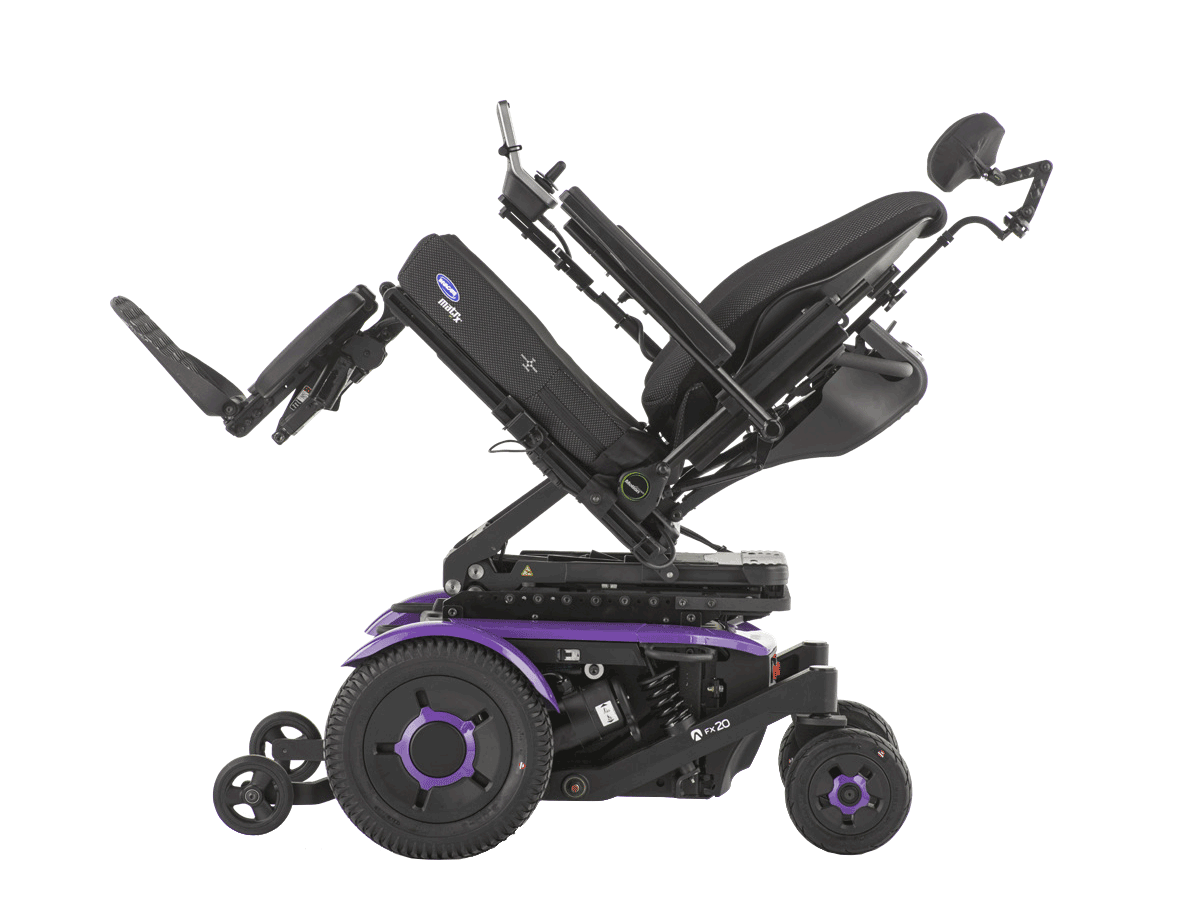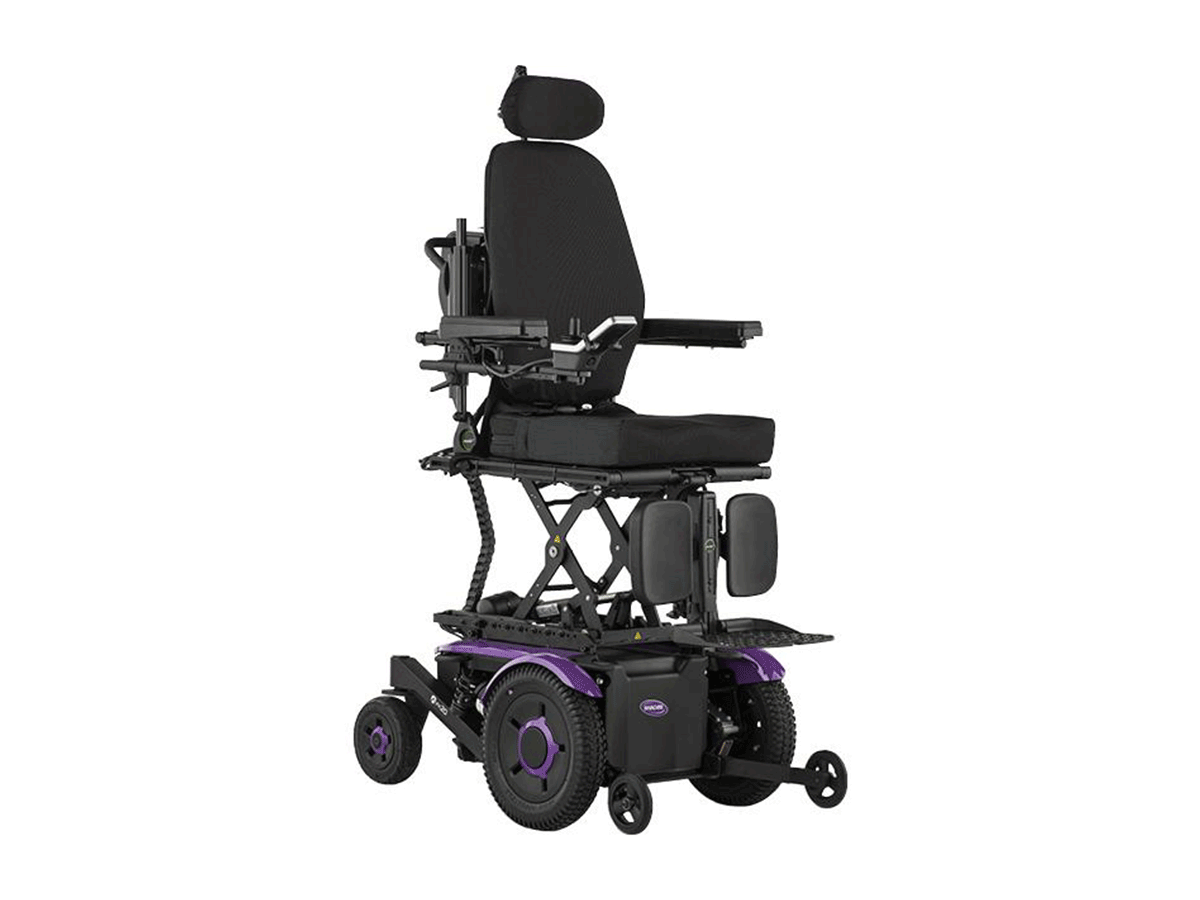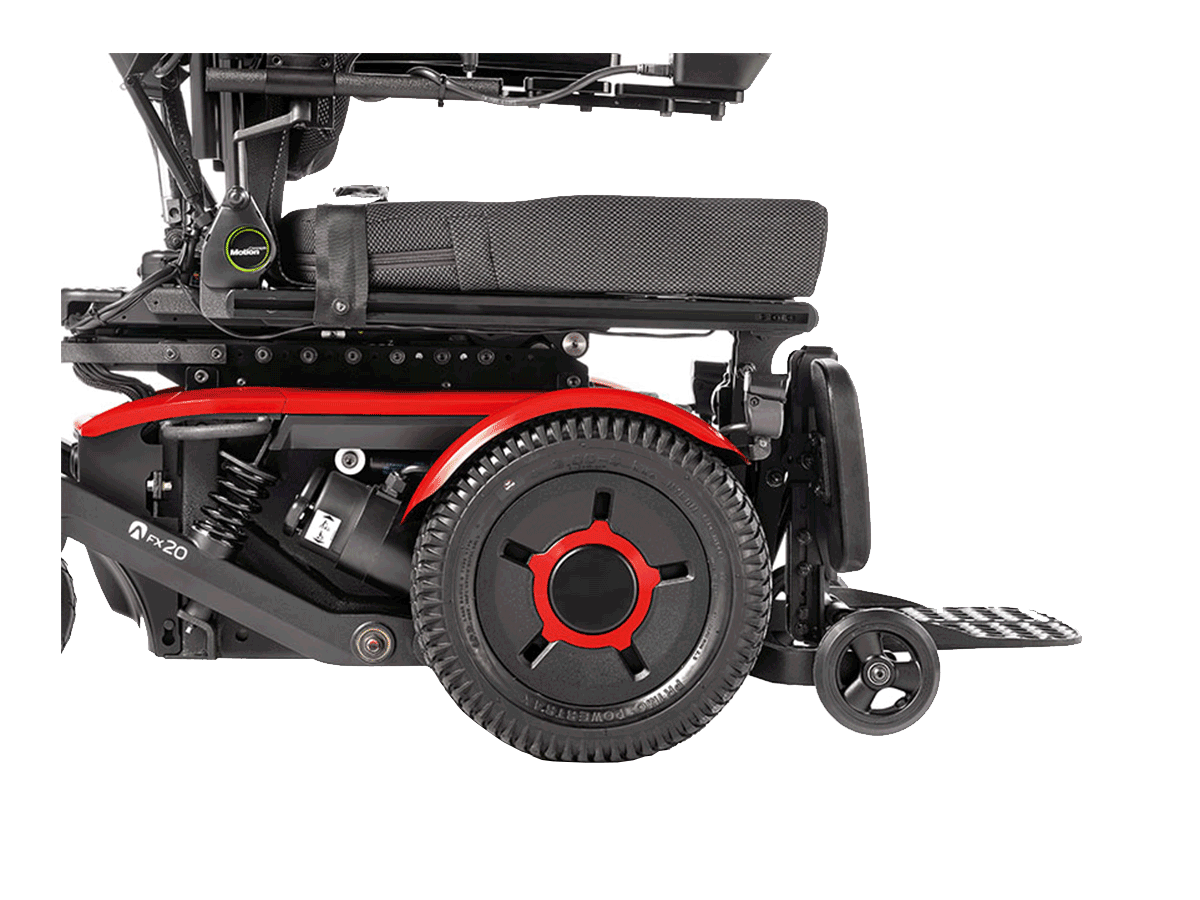 Shop The Full Specialist Seating & Mobility Range