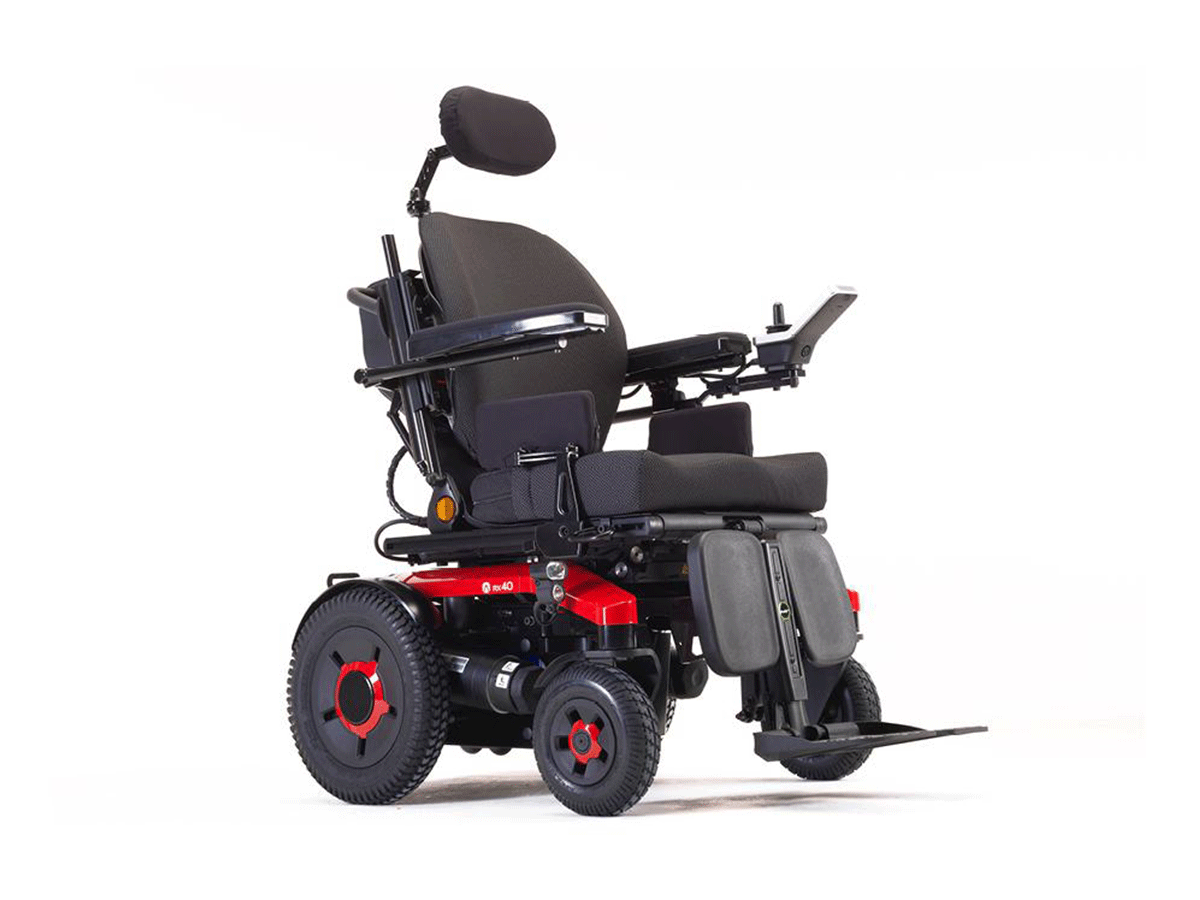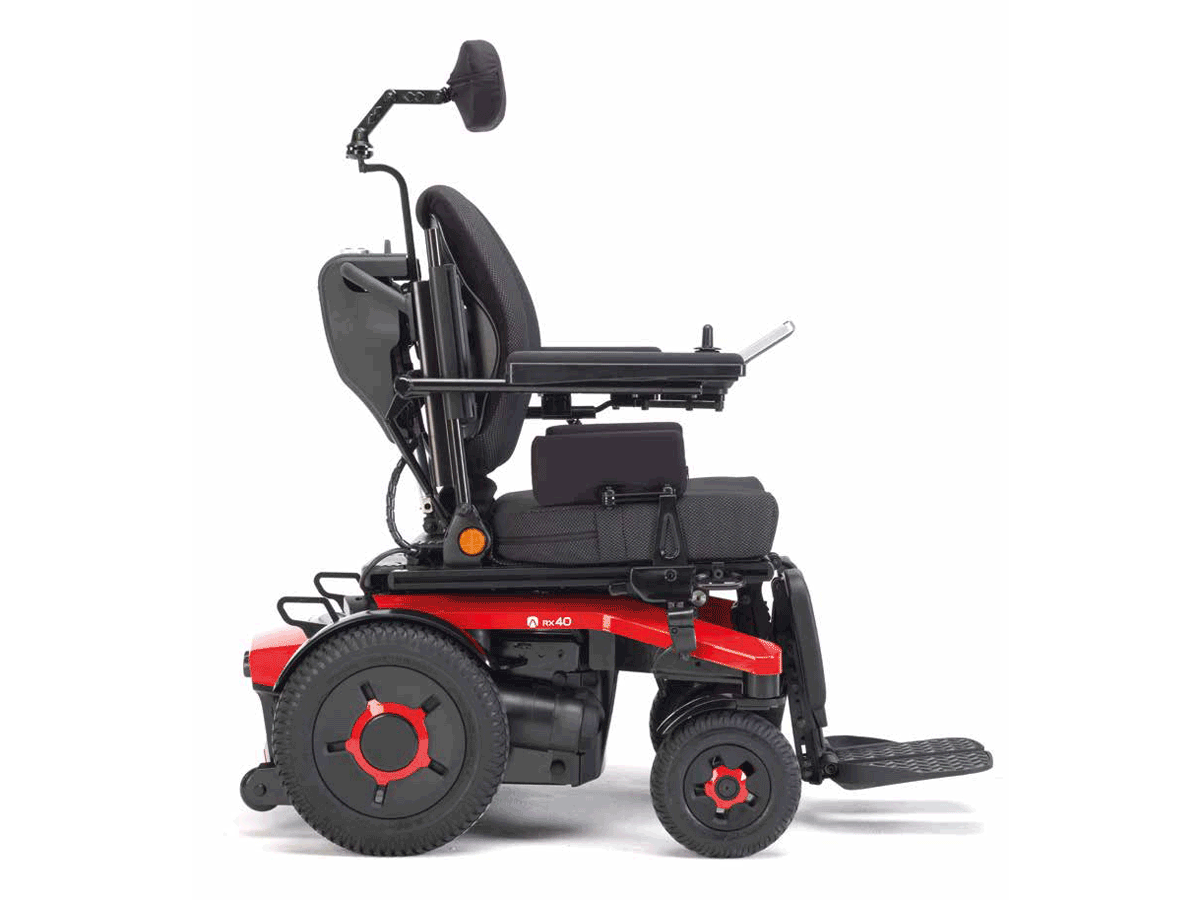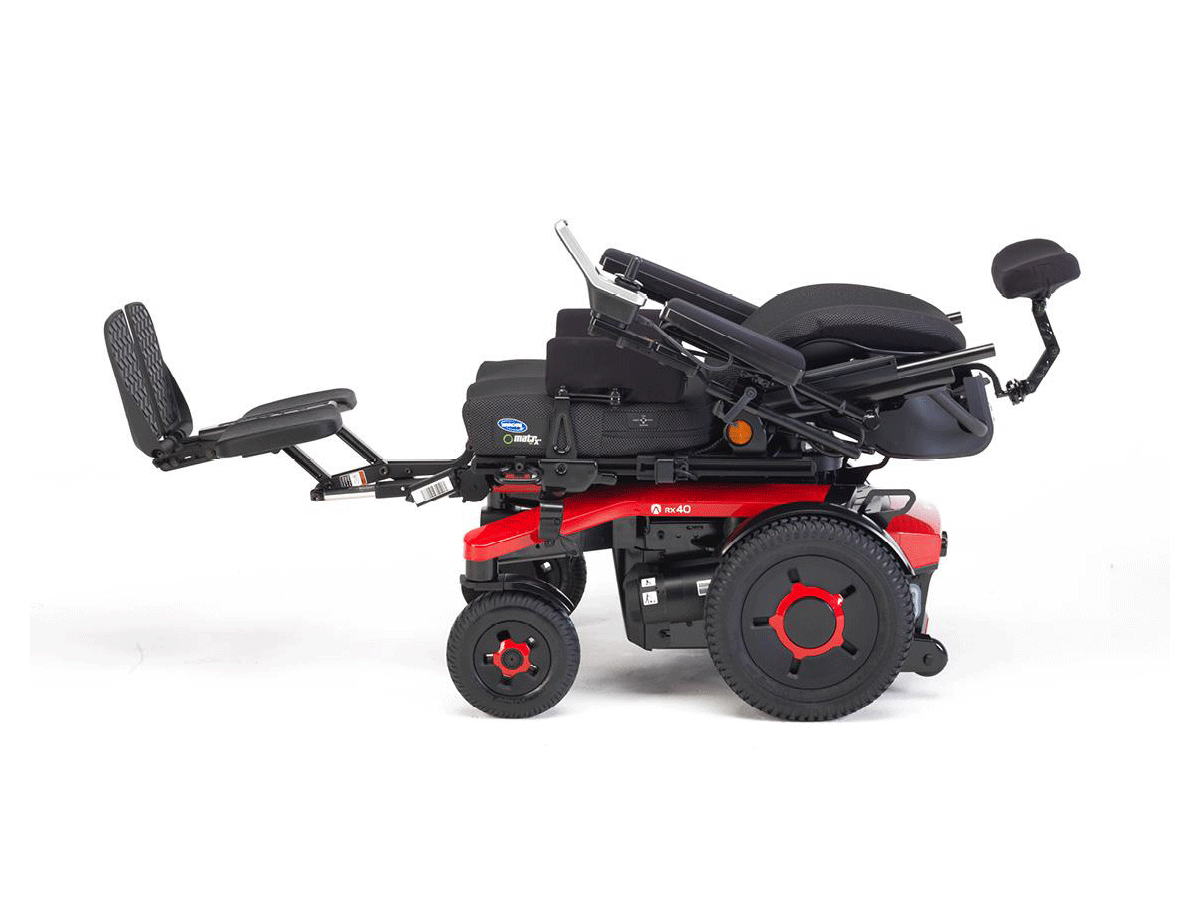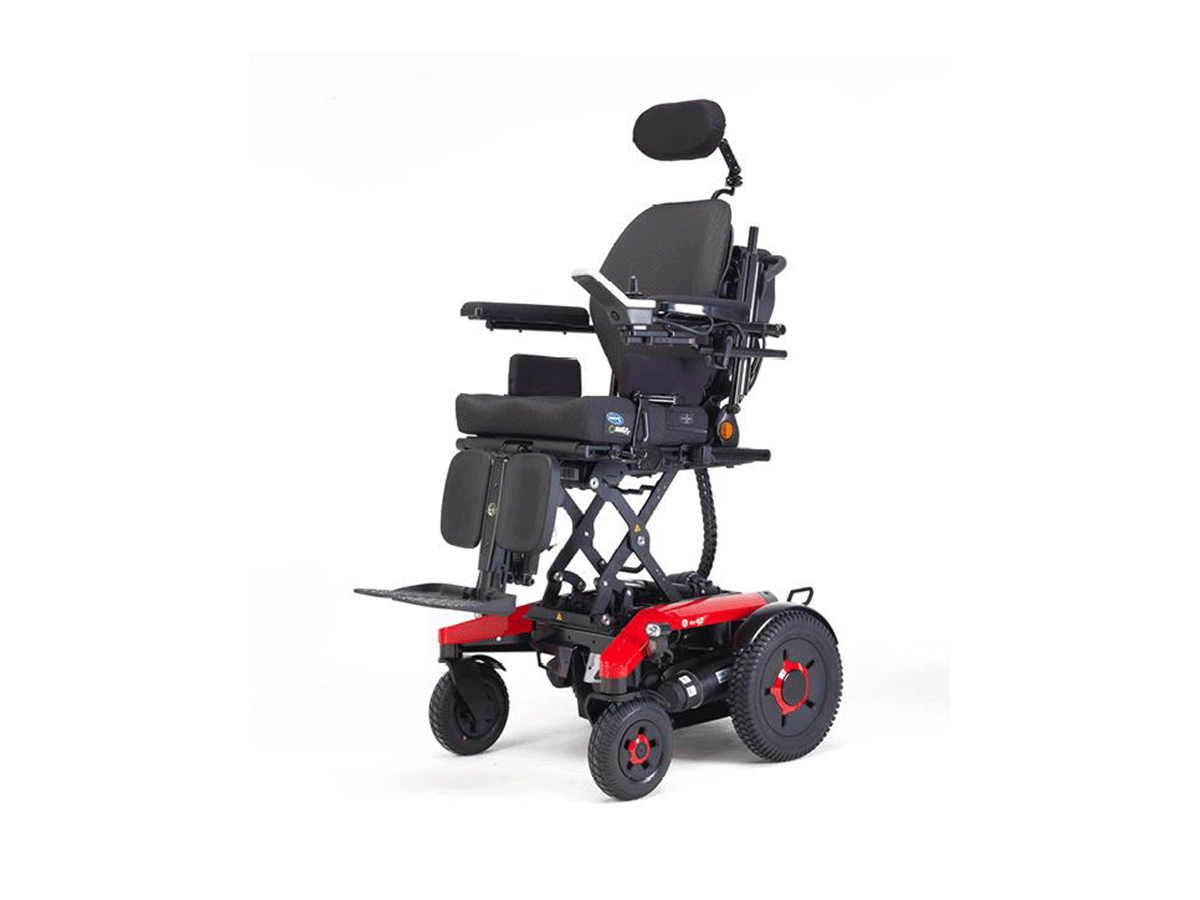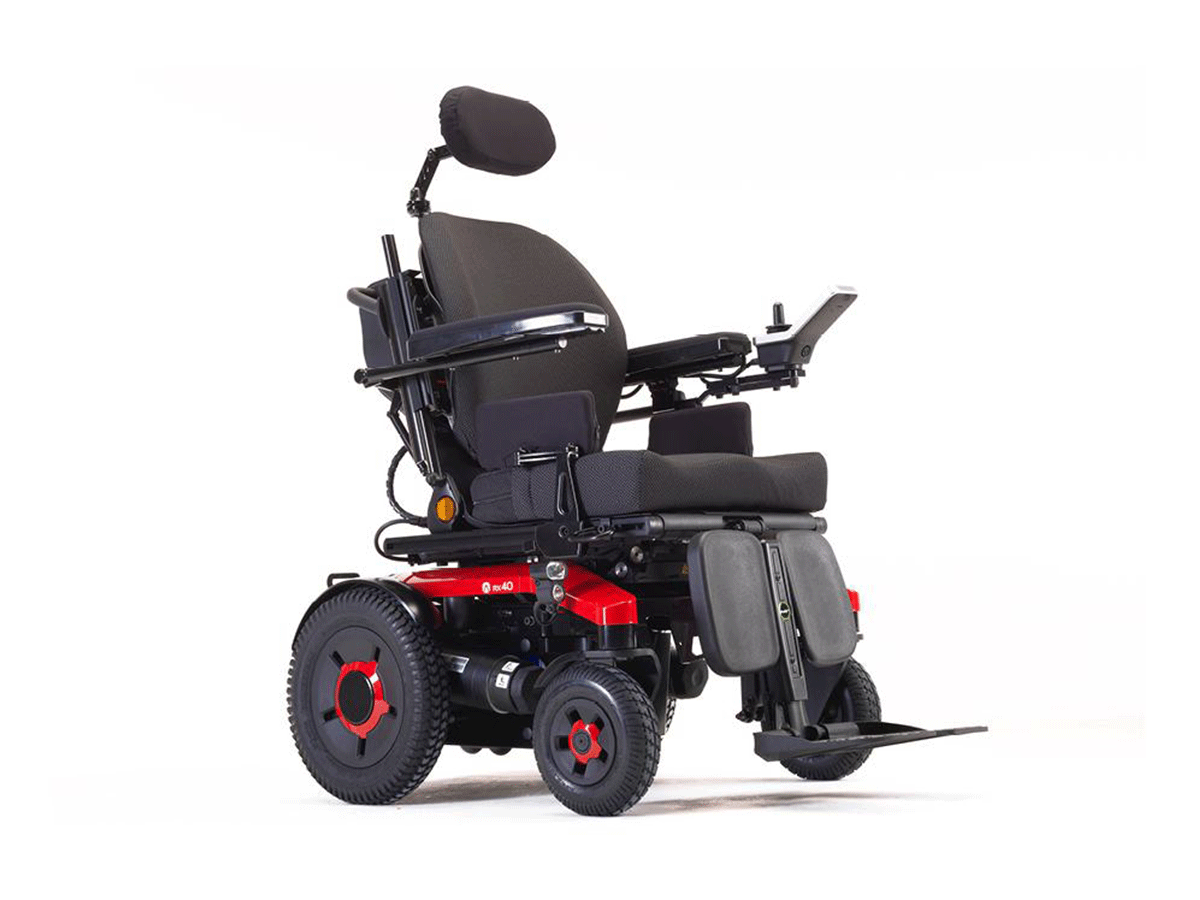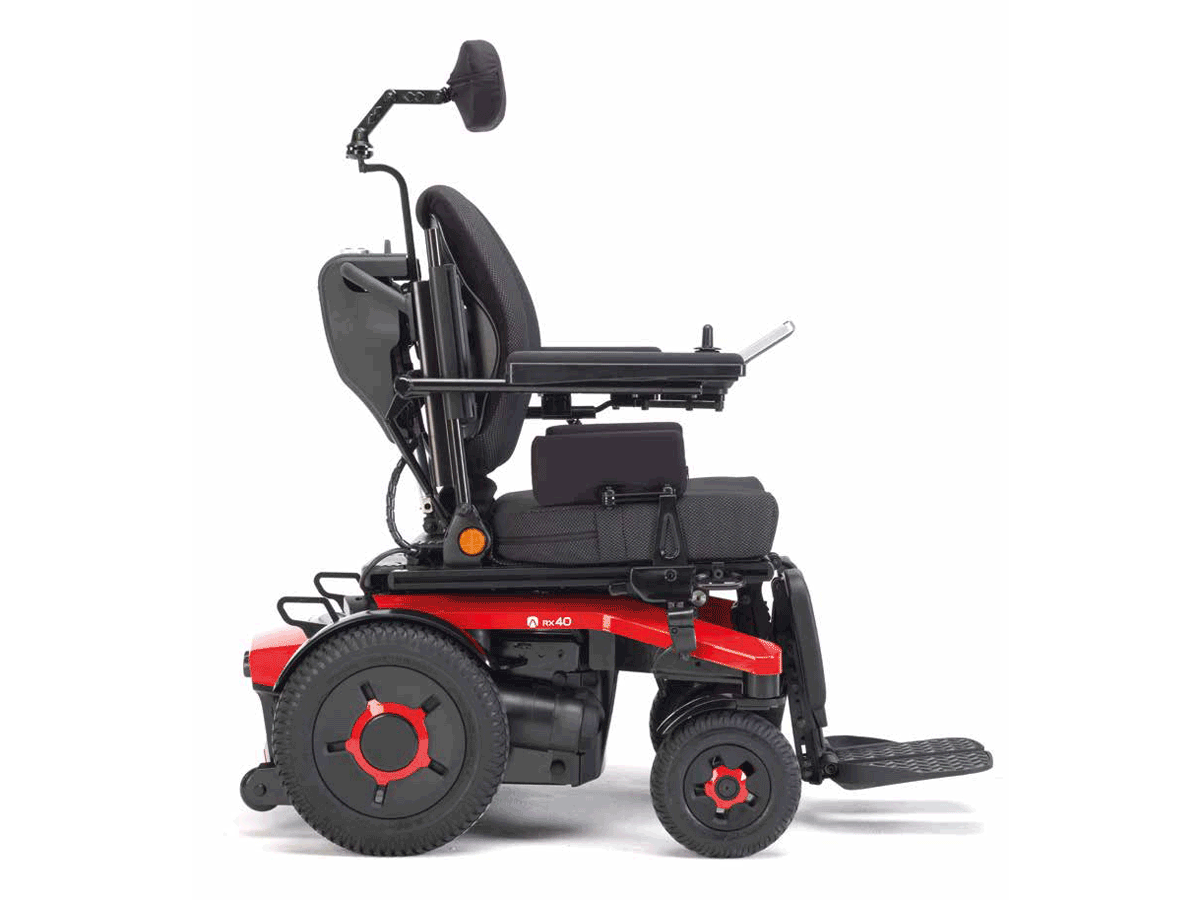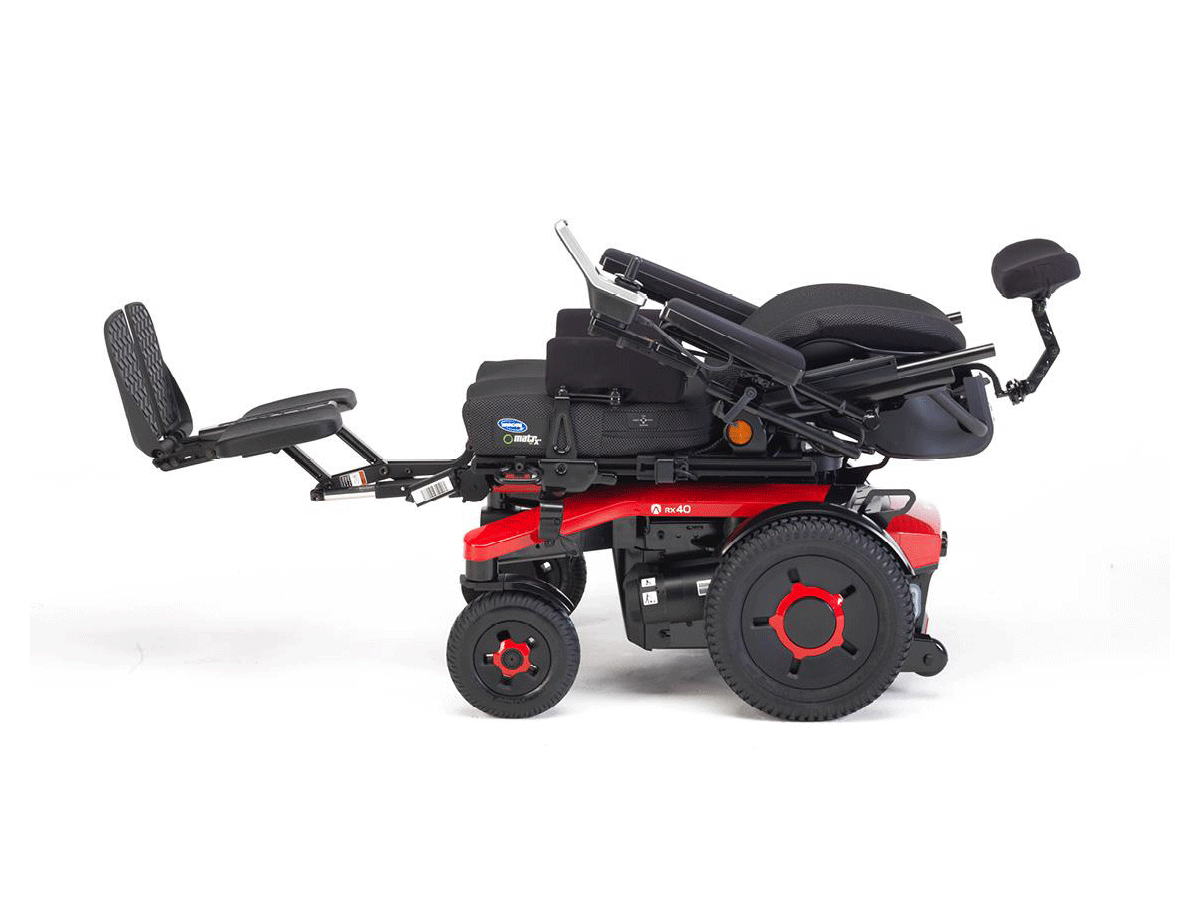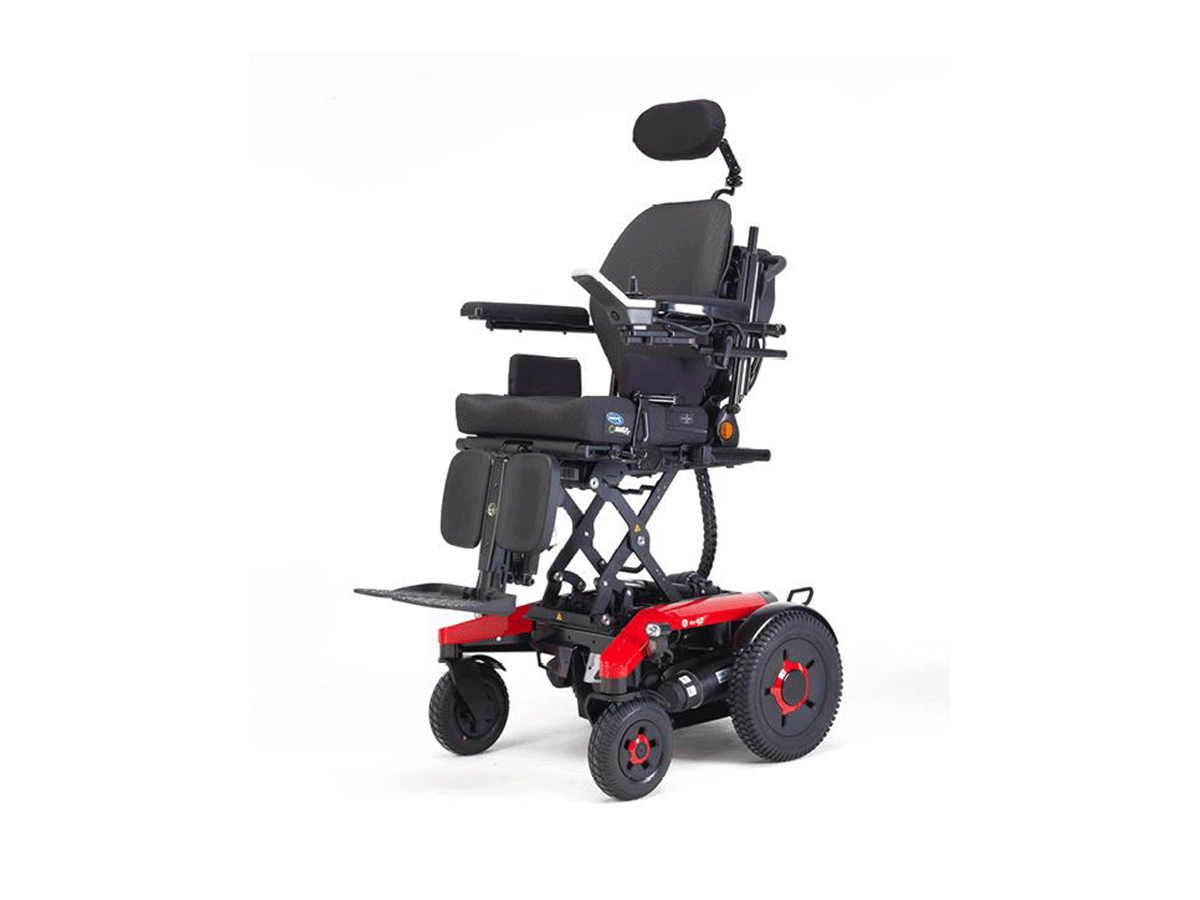 Aviva RX Powered Scripted Wheelchair
Request Quote
Description

A step above the rest. The AVIVA RX is an innovative leap forward for rear-wheel drive power wheelchairs. The compact slimline design makes it easier to tackle the challenges of everyday modern life and fit in tight spaces. Starting at only 56cm wide and with a tight turning radius, it is easy to navigate in small spaces such as narrow hallways, shopping aisles or even lifts. This smaller base does not compromise on range either. With a 73.5Ah battery, you can cover up to 34km.

The AVIVA RX has an impressively low floor to seat height of only 42cm so you can get even closer to tables and chairs and gain easier to access wheelchair accessible vehicles. Alternatively, the lift feature allows you to raise up to 30cm making it easier to chat to friends at a natural eye-level or reach for objects on shelves. You don't even need to stop your chair to elevate or descend, you can use the discreet lift feature while driving.

Pairing it with the Ultra Low Maxx high-end seating system, makes sure you enjoy perfect posture while enjoying maximum comfort with 170 degrees recline and 50 degrees tilt.
Specifications

Drive Wheels: 36cm (14")
Total Length: 100cm (39") - no footrests
Minimum Turning Radius: 98cm (39")
Total Product Weight: 148.6kg - 190.1kg
Max User Weight: 136kg
Max Speed: 10 | 12 km/h
Battery: 60 / 73.5Ah
Battery Range: 34km
Warranty: 5 years (base, seat, frame) | 1 year (electronics)
Incline ability: 6 degrees
Crash Test Approved: ISO 7176-19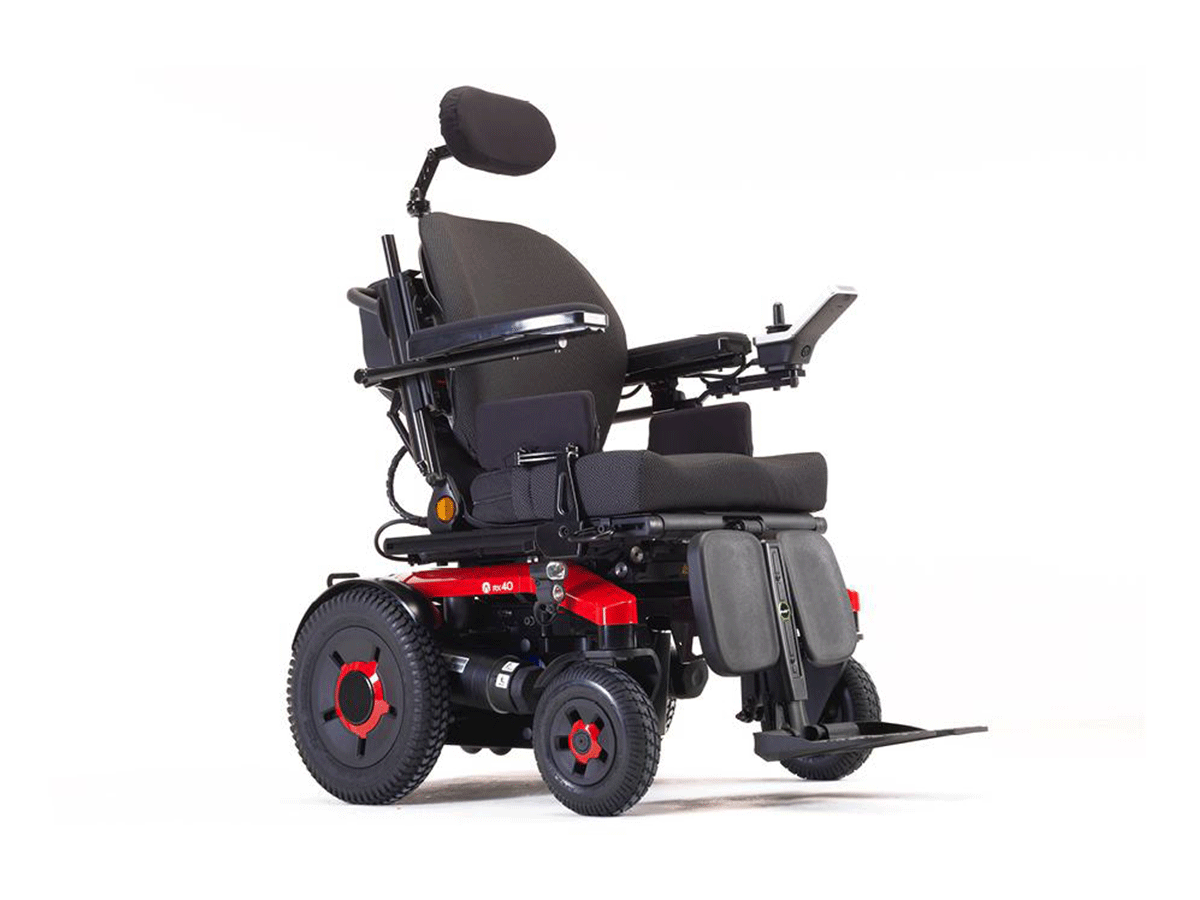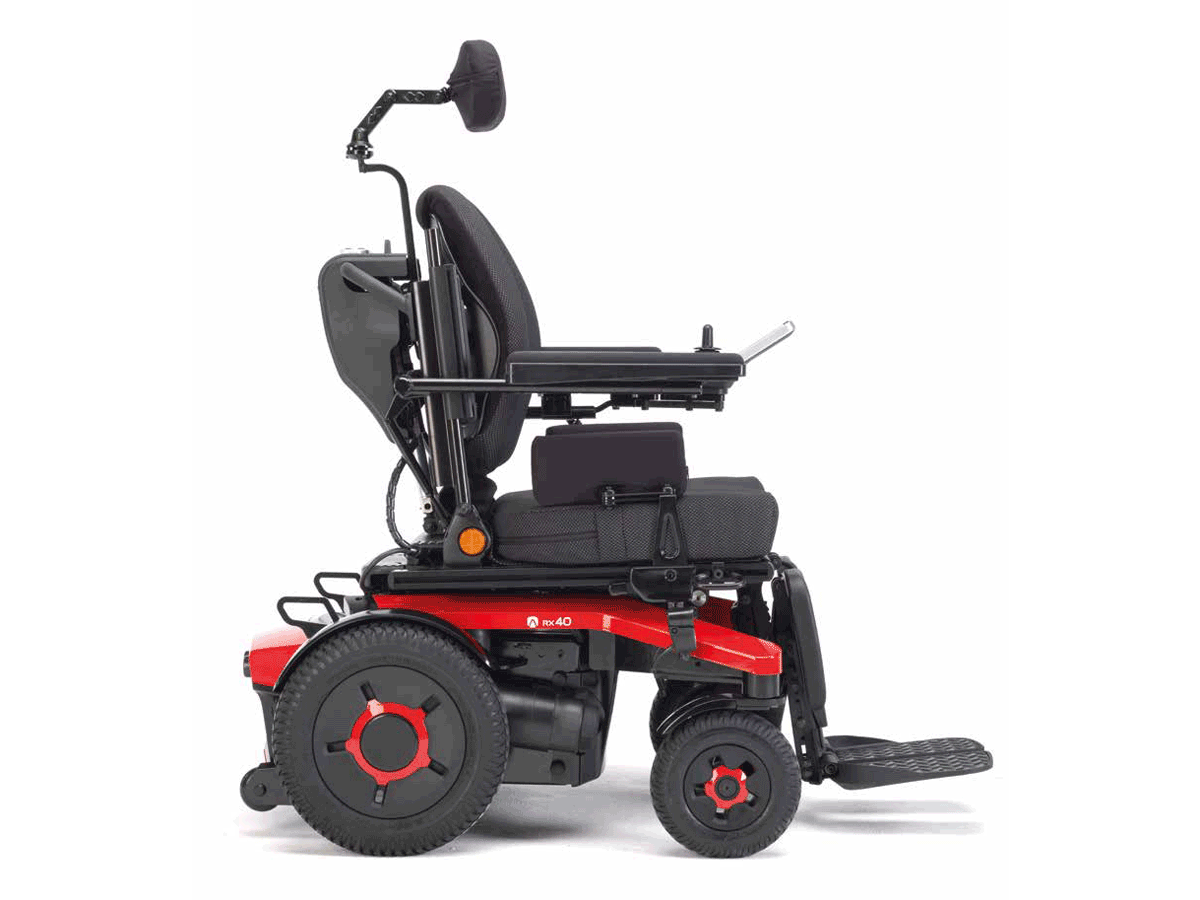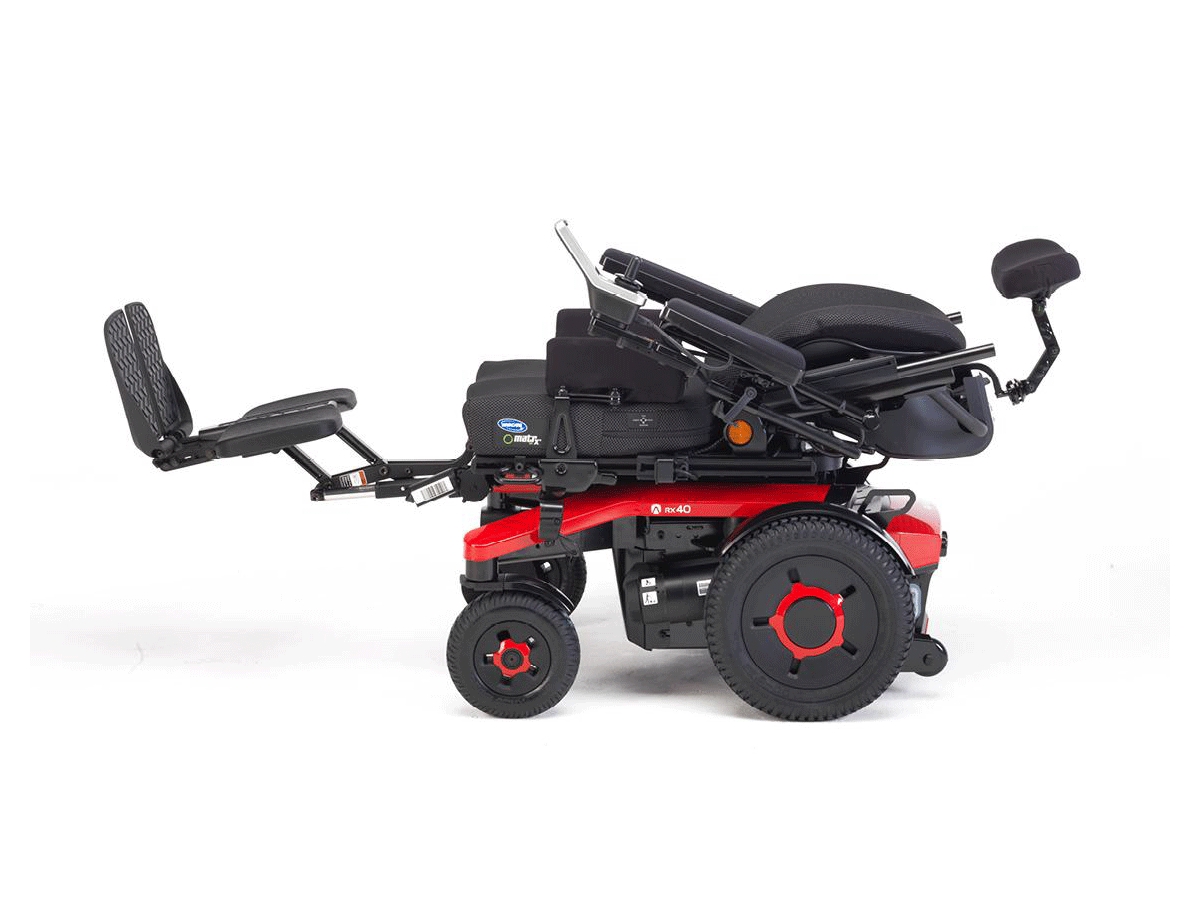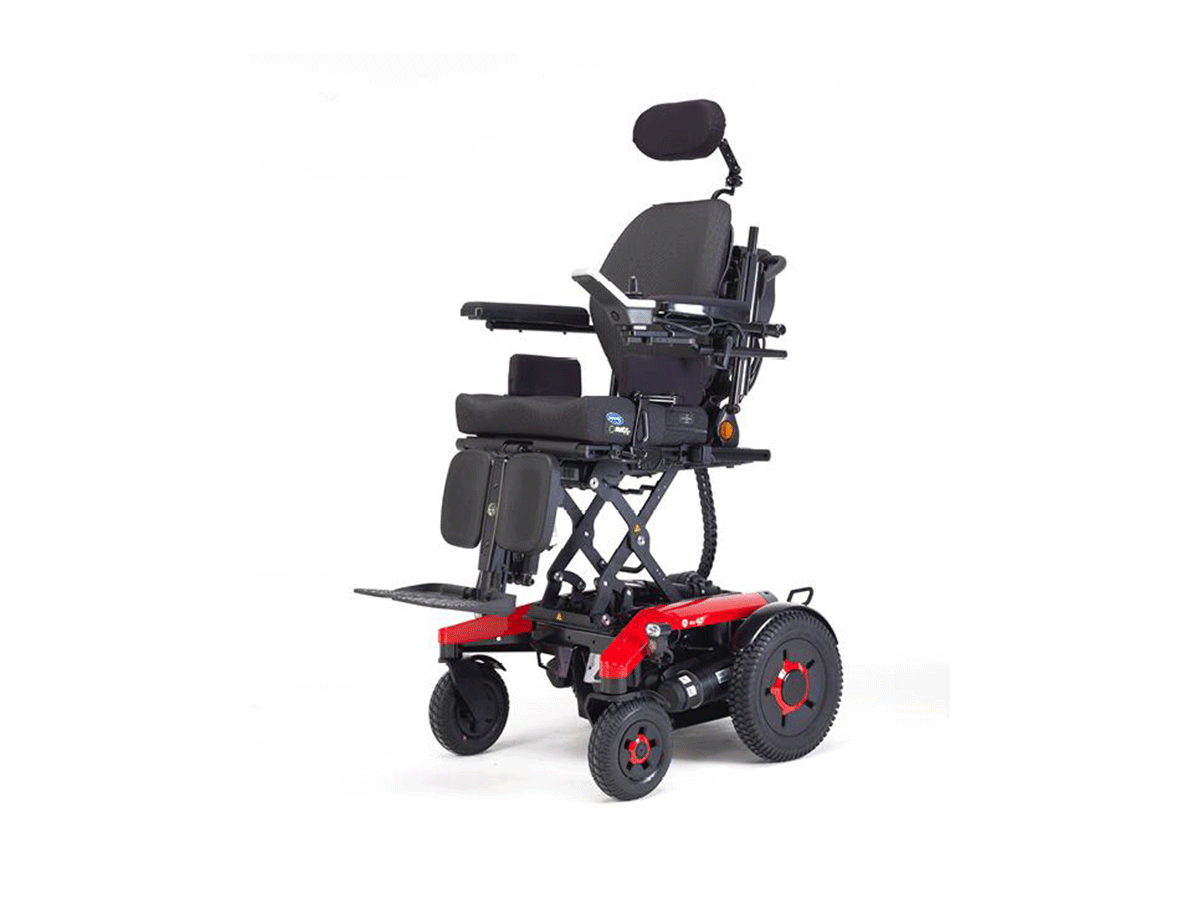 Shop The Full Specialist Seating & Mobility Range