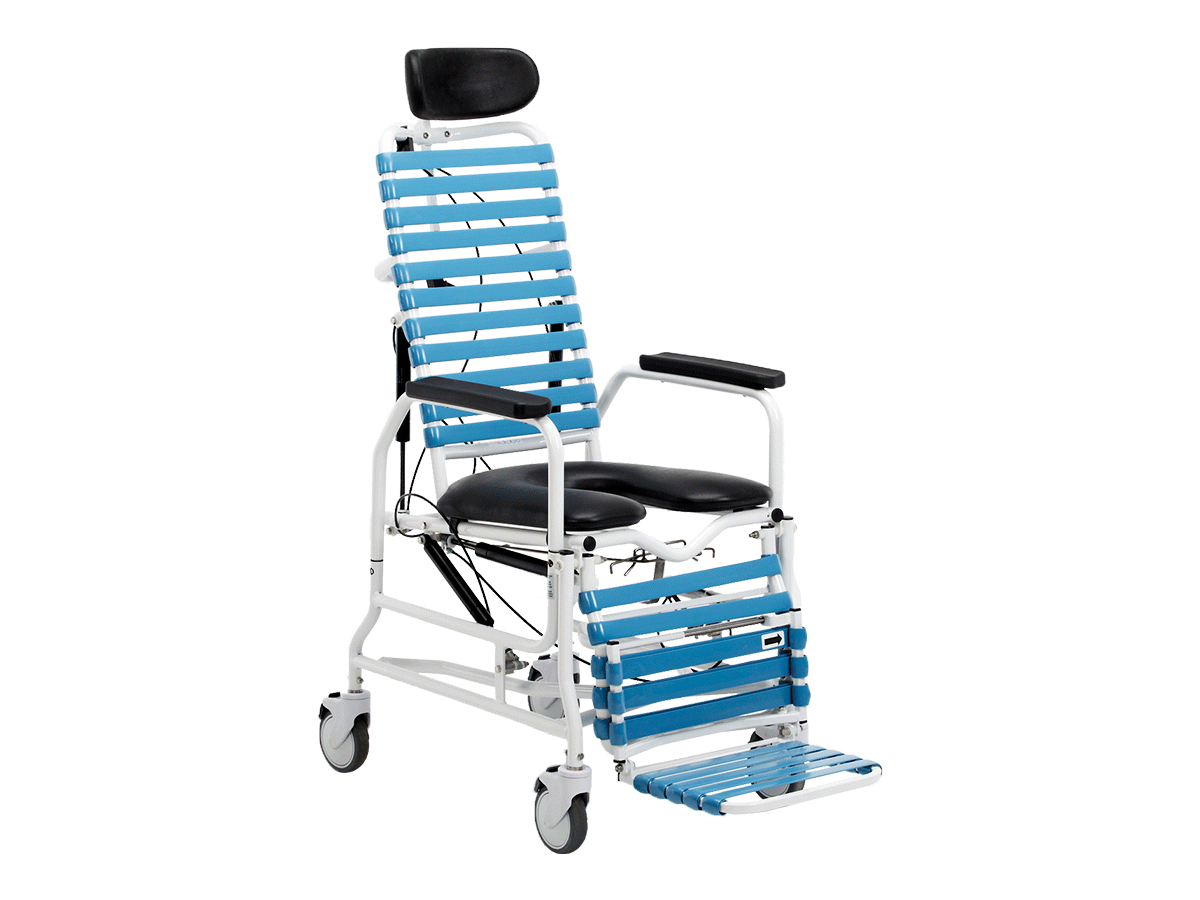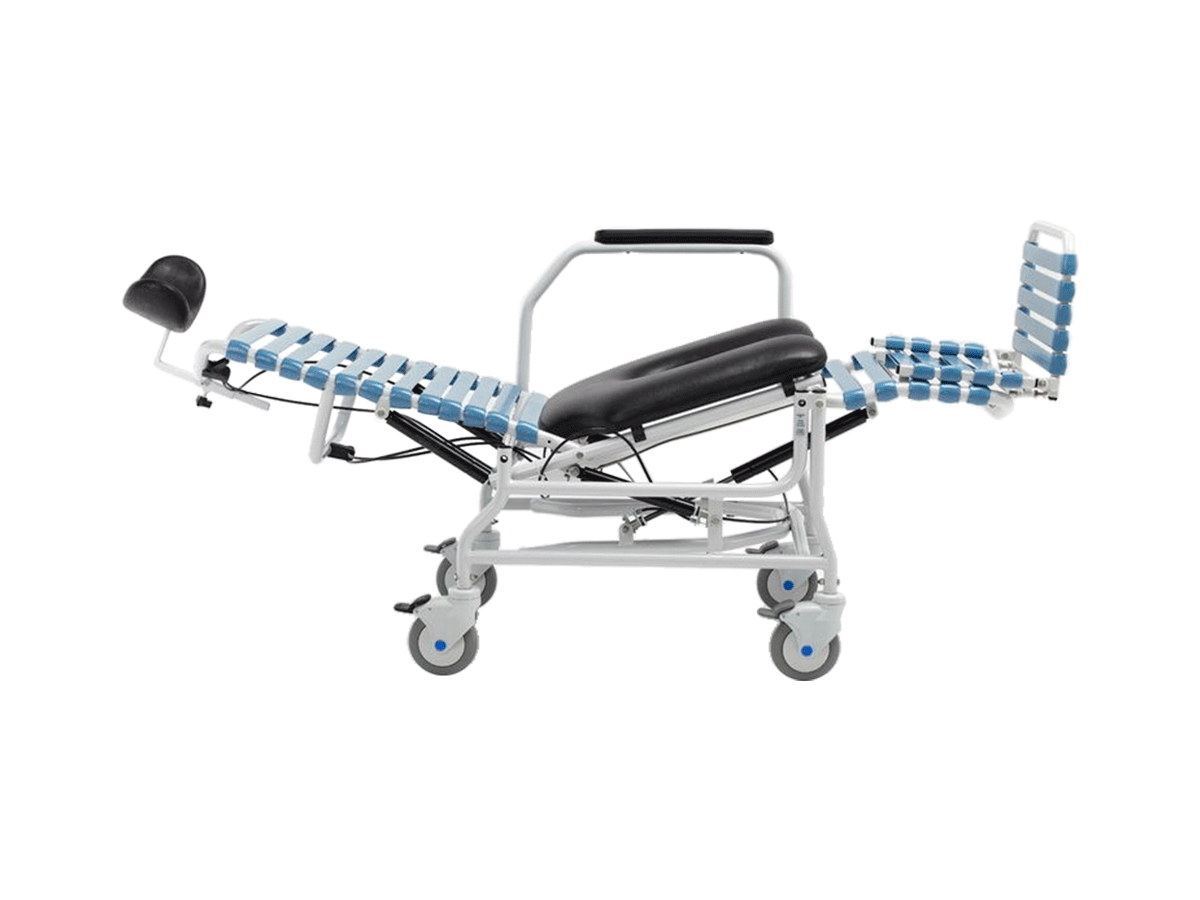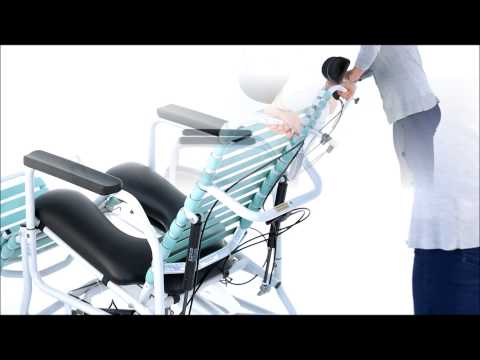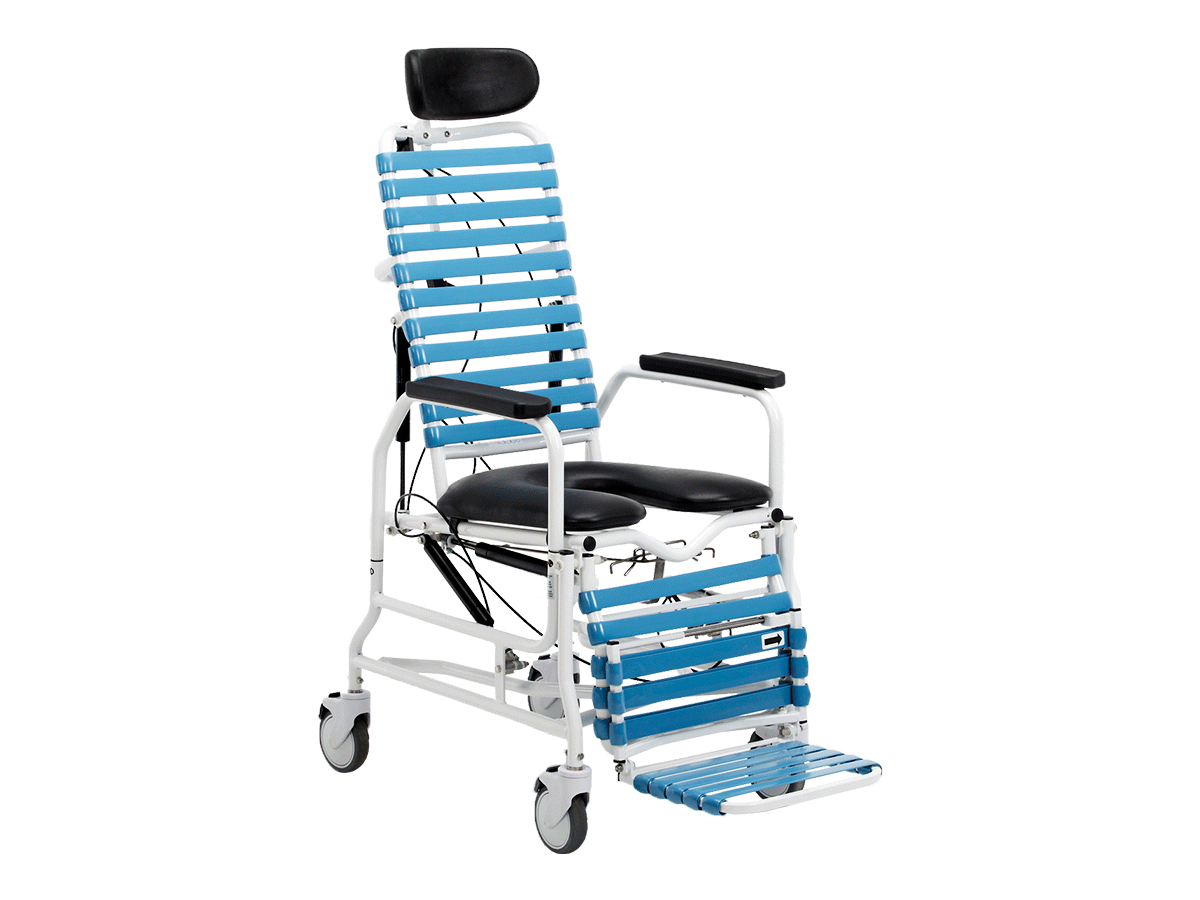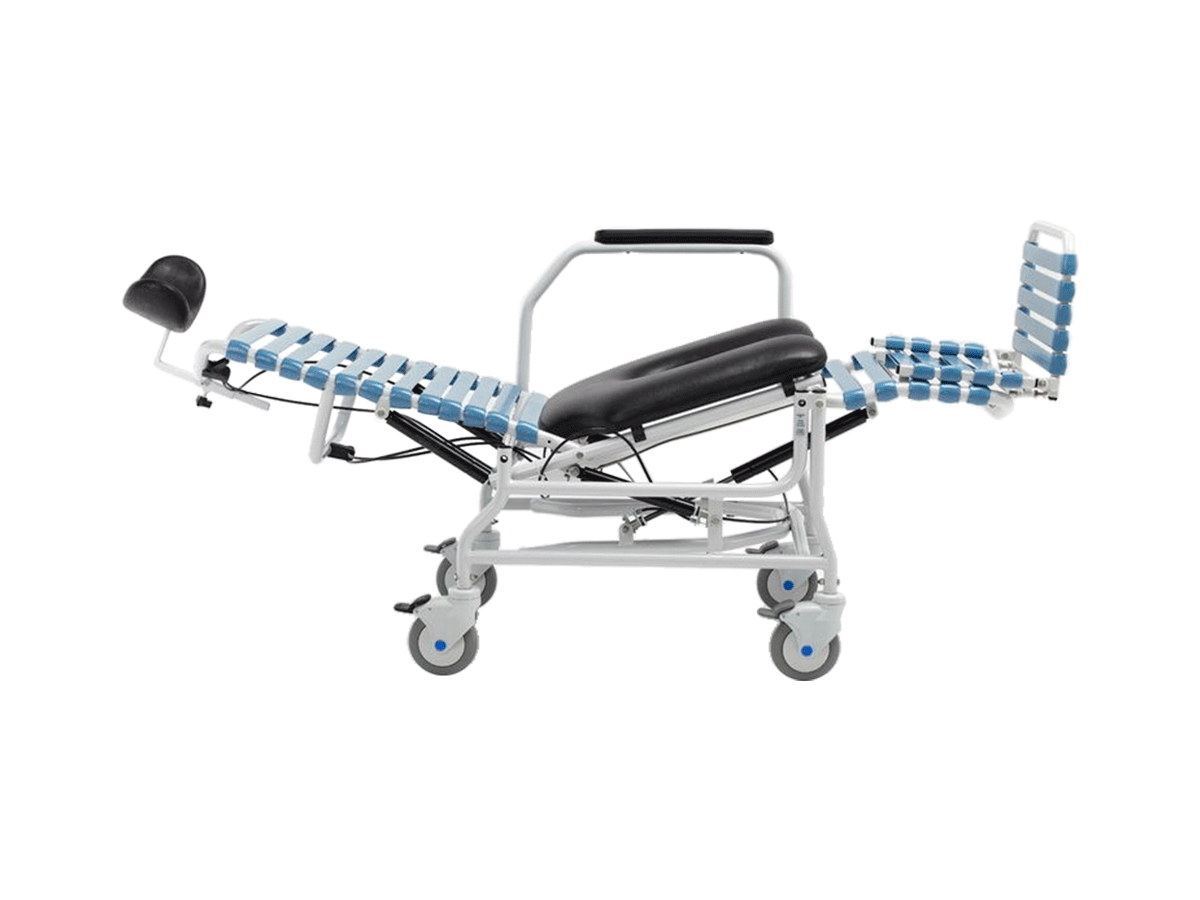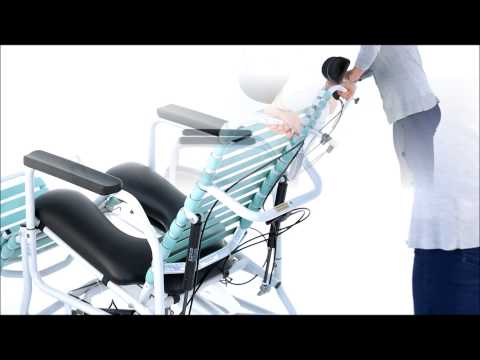 Broda Tilt & Recline Shower Commode
SKU: CS385 18"
Request Quote
Description

The Revive Tilt and Recline Shower Commode combines superior comfort and versatility with a durable stainless steel frame and components, making it ideal for shower room use. The tilt and recline feature with fully elevating and length adjustable legrest, allows for positioning to provide thorough, safe bathing, easier hair washing and better access to the abdominal & peri areas.

The height-adjustable moulded headrest and padded commode seat ensure a high level of patient comfort. Armrests are swung away and removable for easier transfers and better access to patients during bathing. 
Specifications

Warranty: Frame - 3 years | Components - 1 year
S.W.L: 182kg
Seat Width: 46cm | 56cm
Seat Depth: 46cm
Seat Height: 62cm
Back Height: 66cm
Tilt: -10° to 12°
Recline: 67°
Regulatory Compliance: AS/NZS 3973