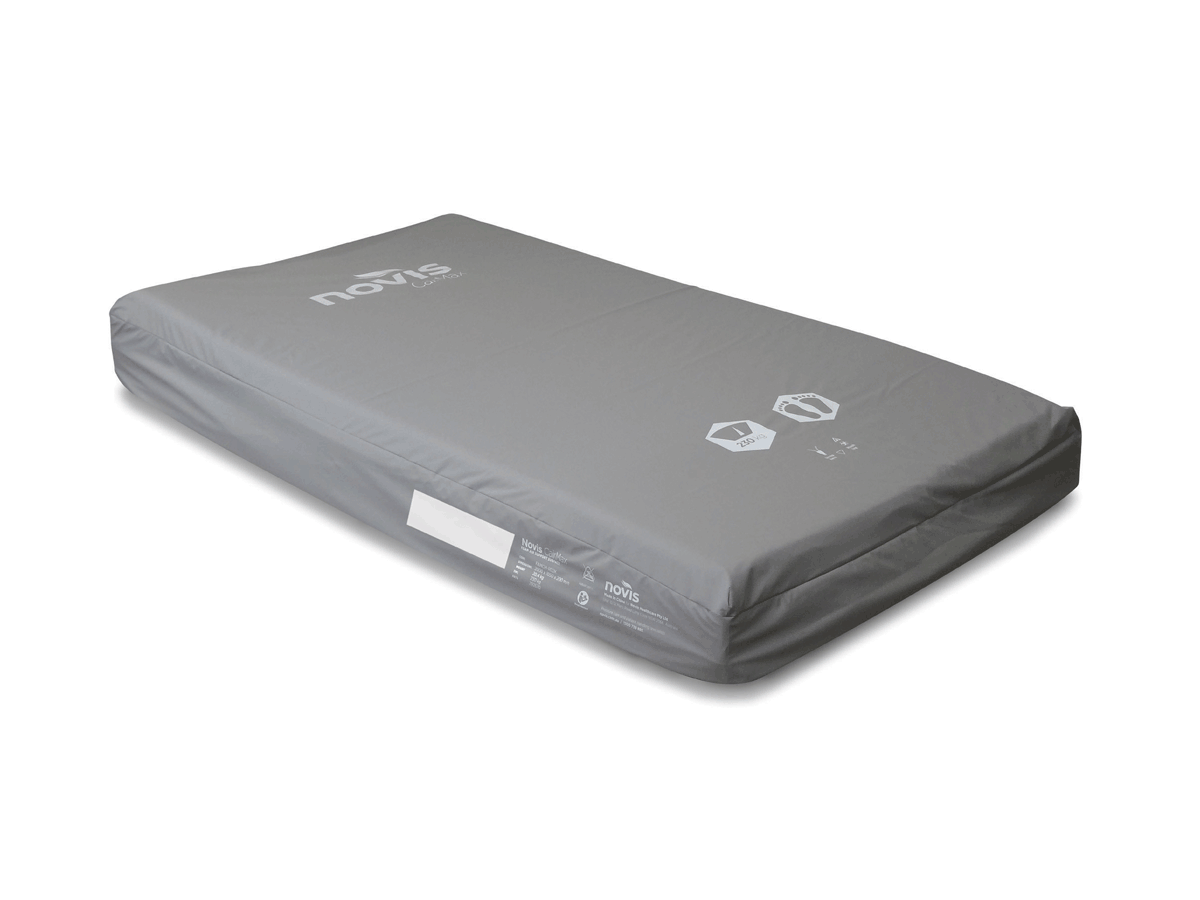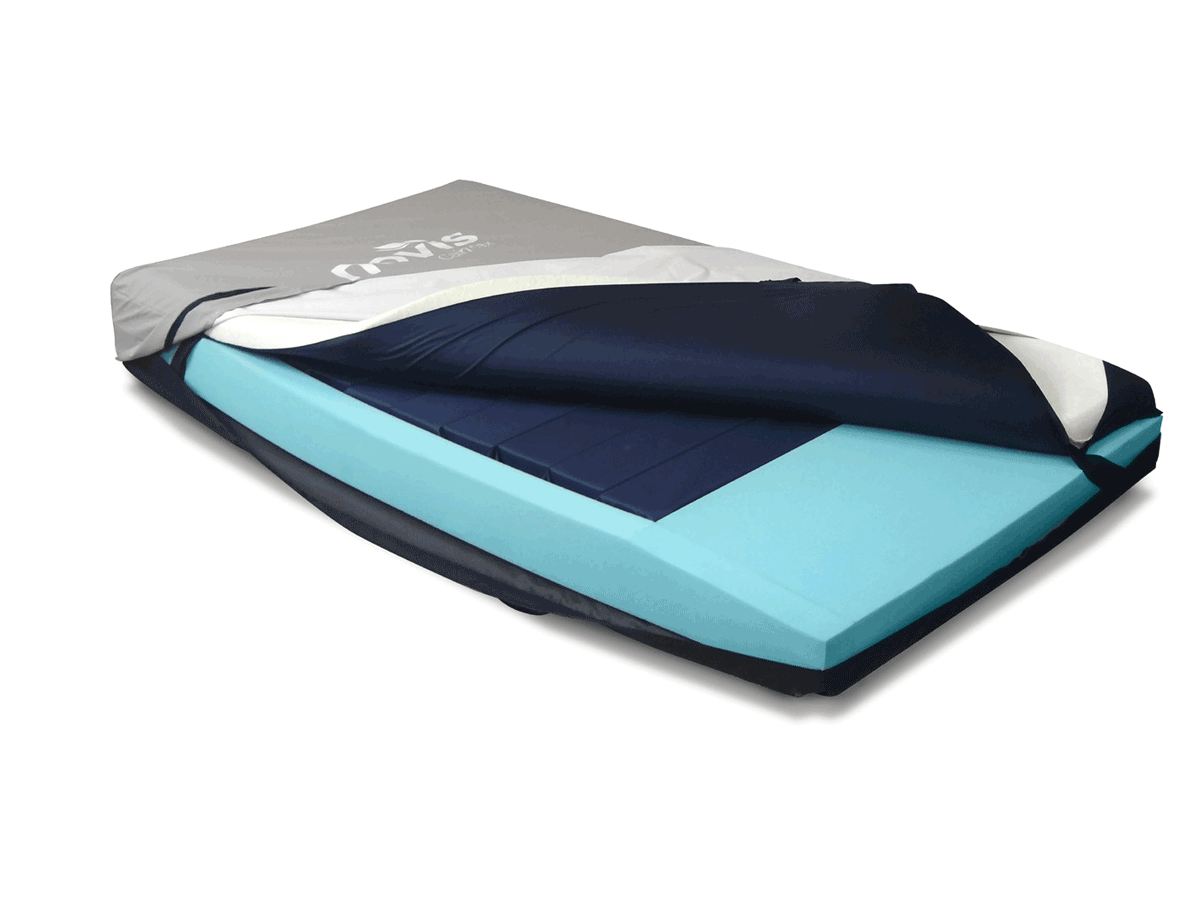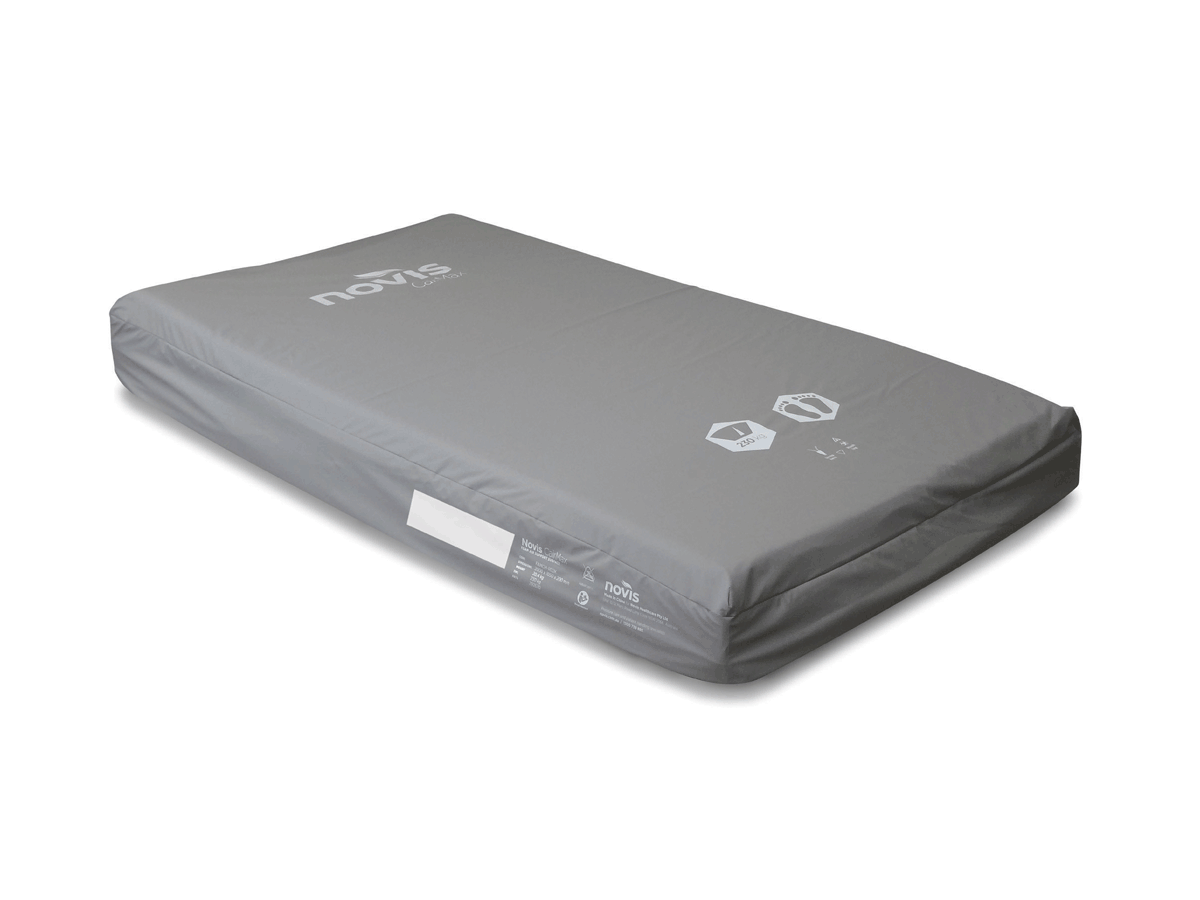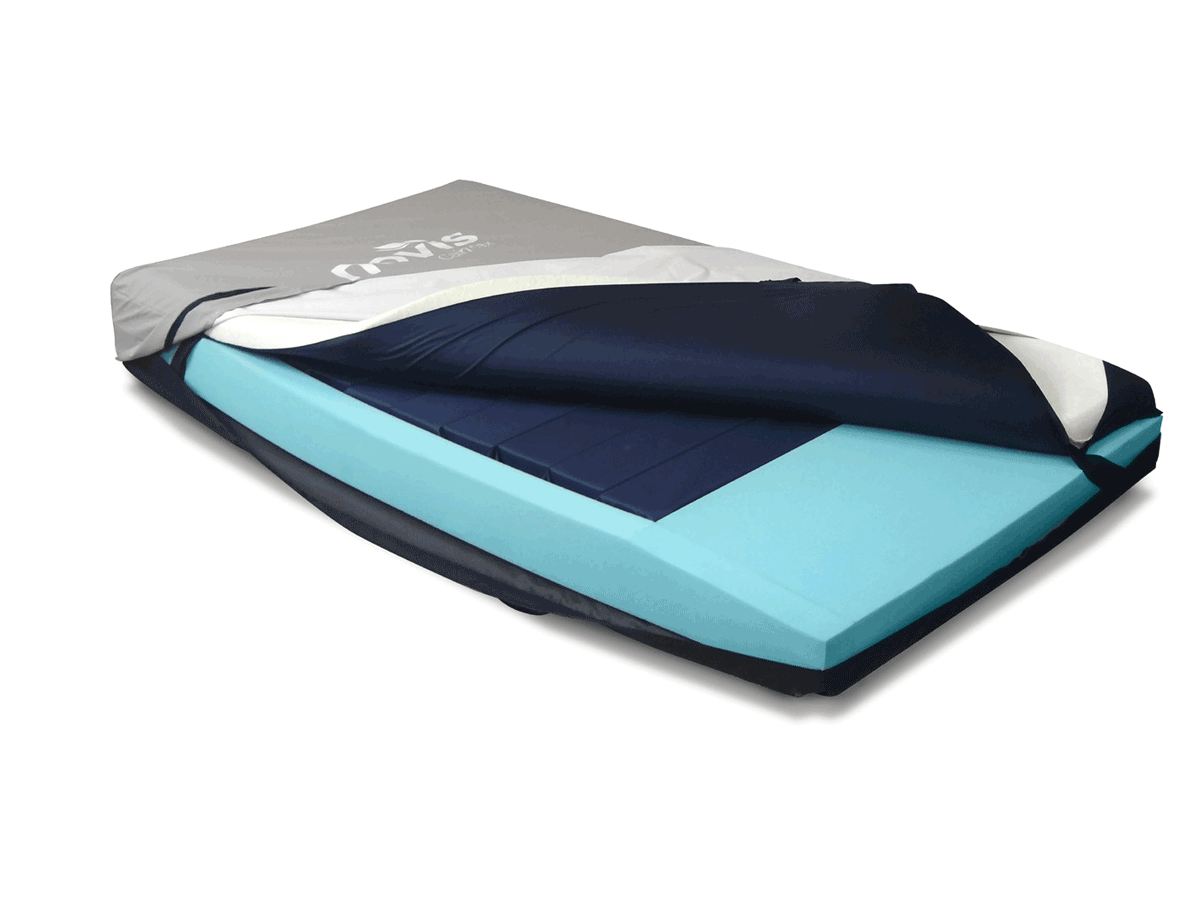 Cairmax Foam Air Support Surface Mattress
SKU: FAMCM-R02
Request Quote
Description

A clinically effective foam air surface for pressure injury prevention. The focus is on creating optimum client comfort. This non-powered, self-adjusting immersion pressure surface evenly distributes pressure across the body.

It features a multi-zone system of air cells designed to lower average pressure, particularly on bony prominences vulnerable to pressure injury.

Heels are additionally protected by the heel slope which redistributes pressure from the heels to the calves. A low shear glide sheet positioned between the topper and air cells helps reduce shear and maximises pressure redistribution.

Comprised of a static support surface over ten laterally arranged air cells with high resilience foam inserts. Generates no noise or heat, uses no electricity and requires minimal upkeep.
Specifications

Width (Single): 85cm
Width (King Single): 105cm
Length: 200cm
Height: 20cm
Warranty: 2 years
S.W.L.: 230kg