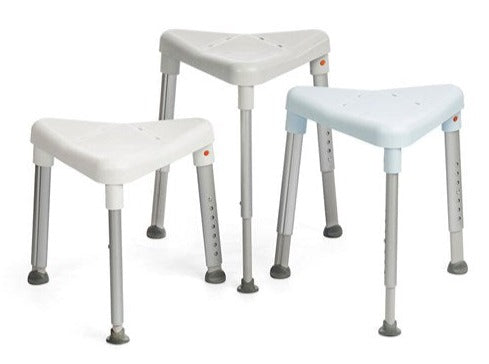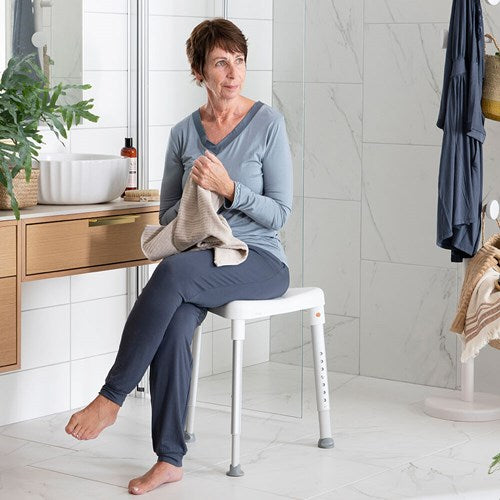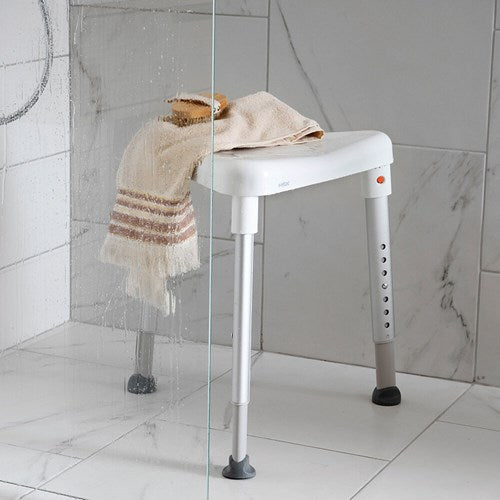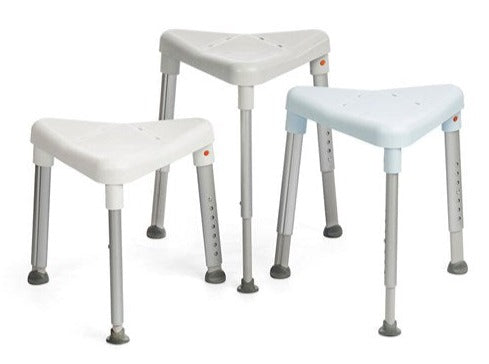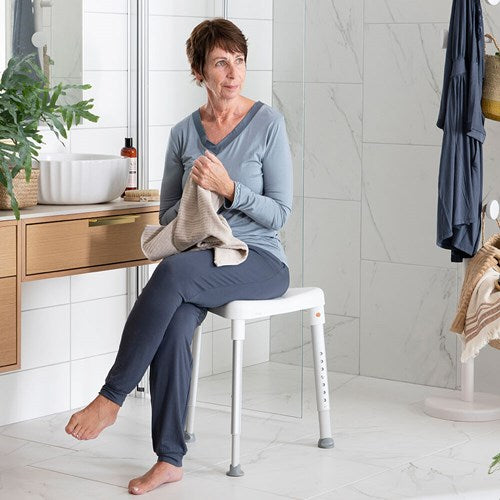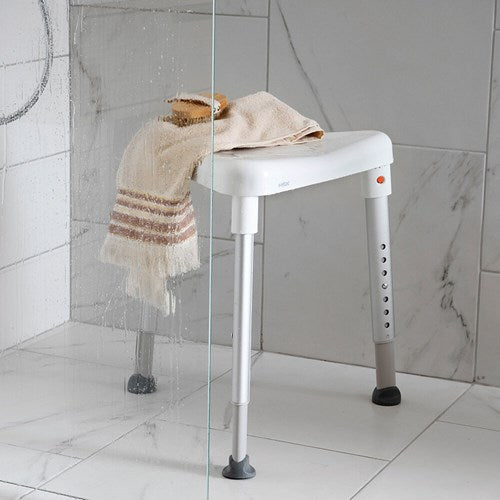 ETAC Hygiene Shower Stool
SKU: 81801010
Regular price
$150.00

Inc GST
Regular price
Inc GST
Sale price
$150.00

Inc GST
Unit price
per
Description

Etac Edge shower stool - A stable three-legged stool thanks to its unique design.
With its smart, triangular design, Etac Edge fits well in smaller spaces or shower corners. Users can straddle the seat for increased stability. Another option is to lower one leg slightly and straddle the seat over this corner. This way the seat angle opens and can relieve an aching hip.

Comfortable - Generous seating areas with softly rounded shapes and a non-slip surface makes sitting comfortable. Special perforations allow excess water to quickly drain away.

Height adjustable - It is easy to adjust the height. Just click and press. The oval shape prevents the telescopic legs from turning when making the adjustment. There are no loose parts to misplace.

Easy to assemble - Assembly is easy without the need for any tools. The self-locking button clicks into place and the oval shape prevents the legs from turning when making the adjustment.
Specifications

Maximum user weight (kg) - 130kg
Seat height (mm) - 420 - 570
Seat width (mm) - 450 x 405
Weight (kg) - 2.6kg
Width (mm) 500 - 520