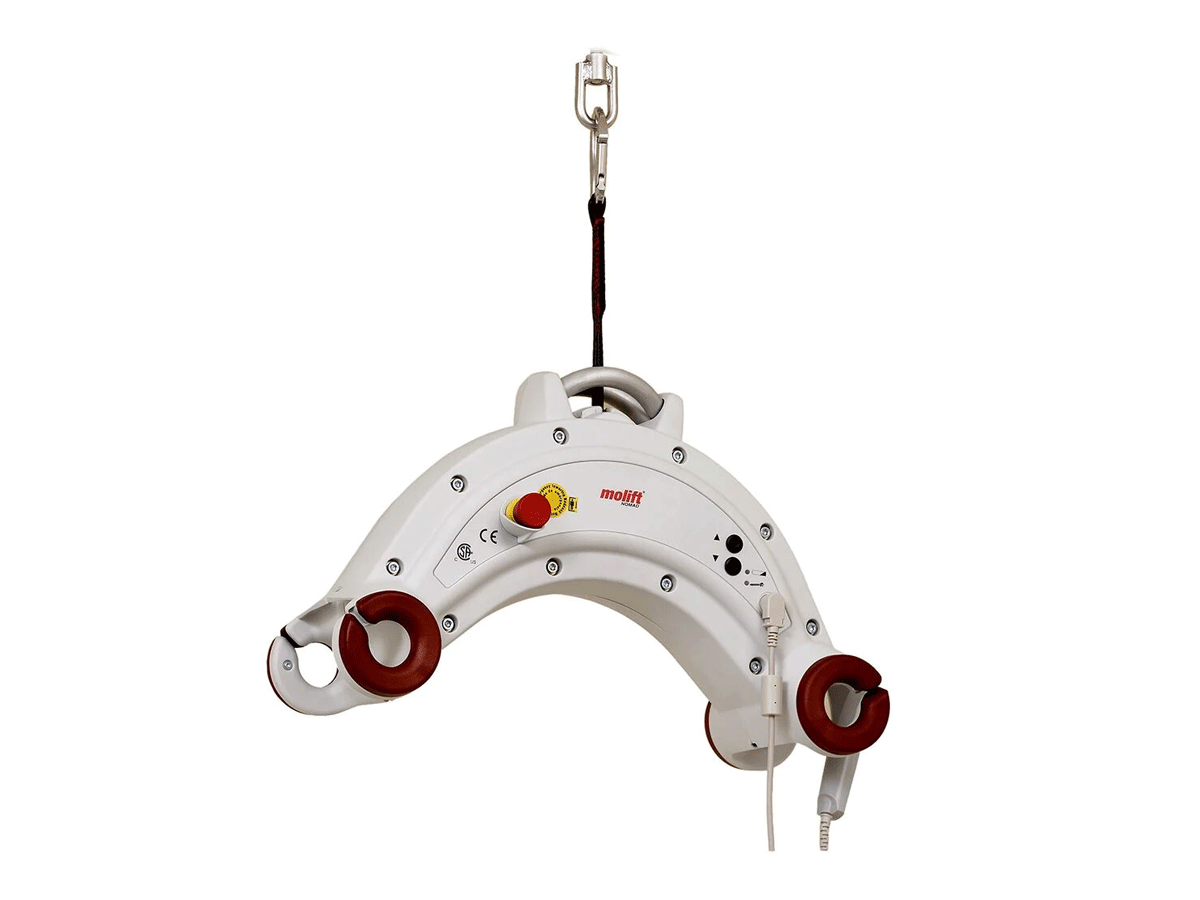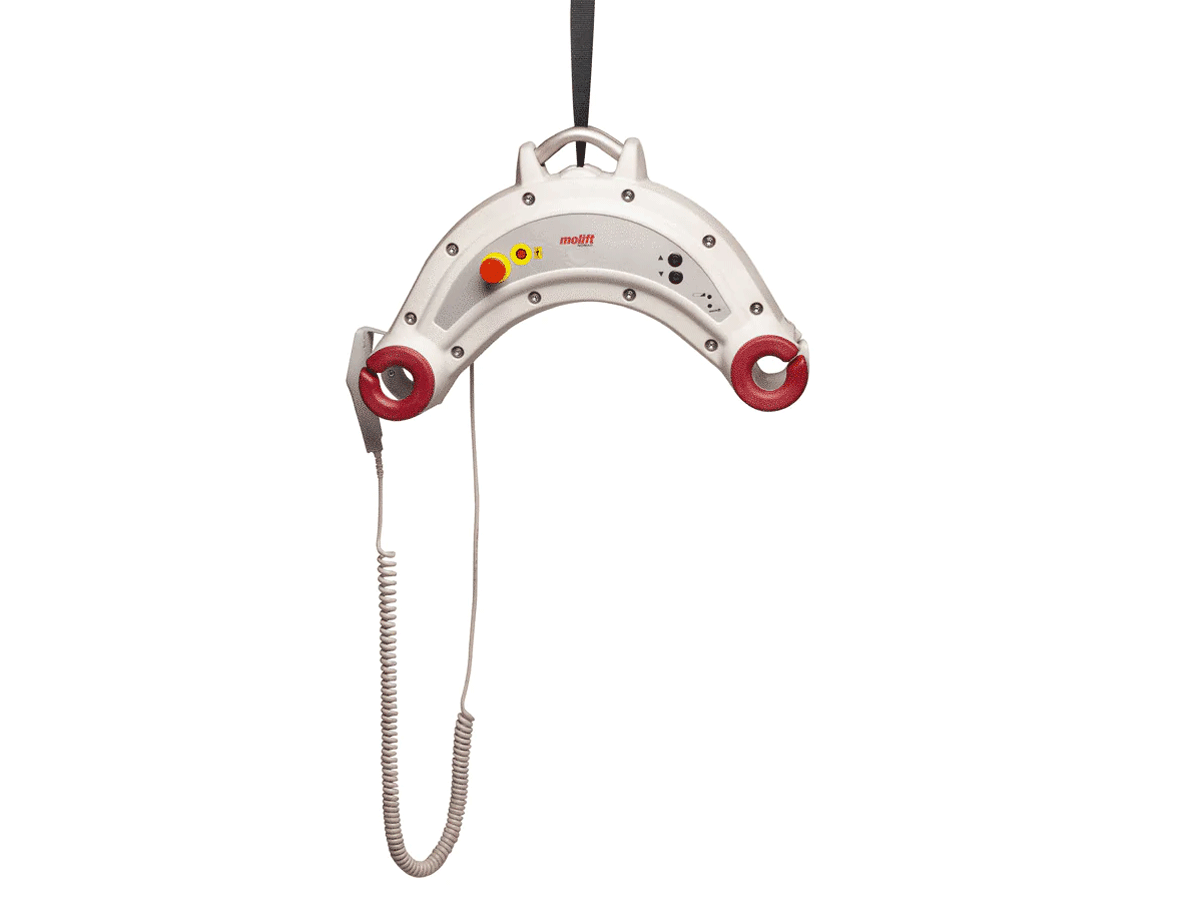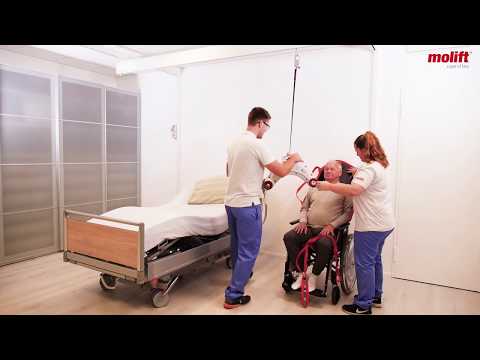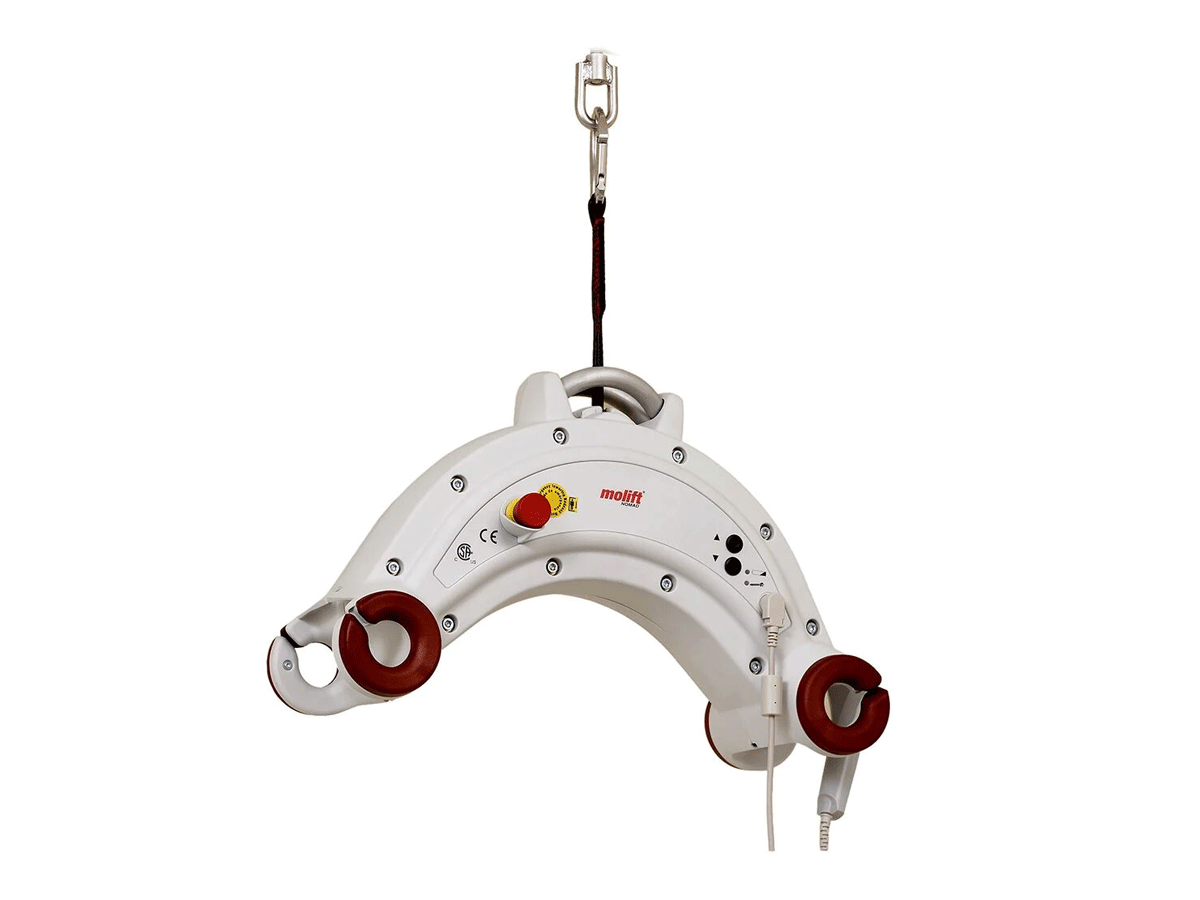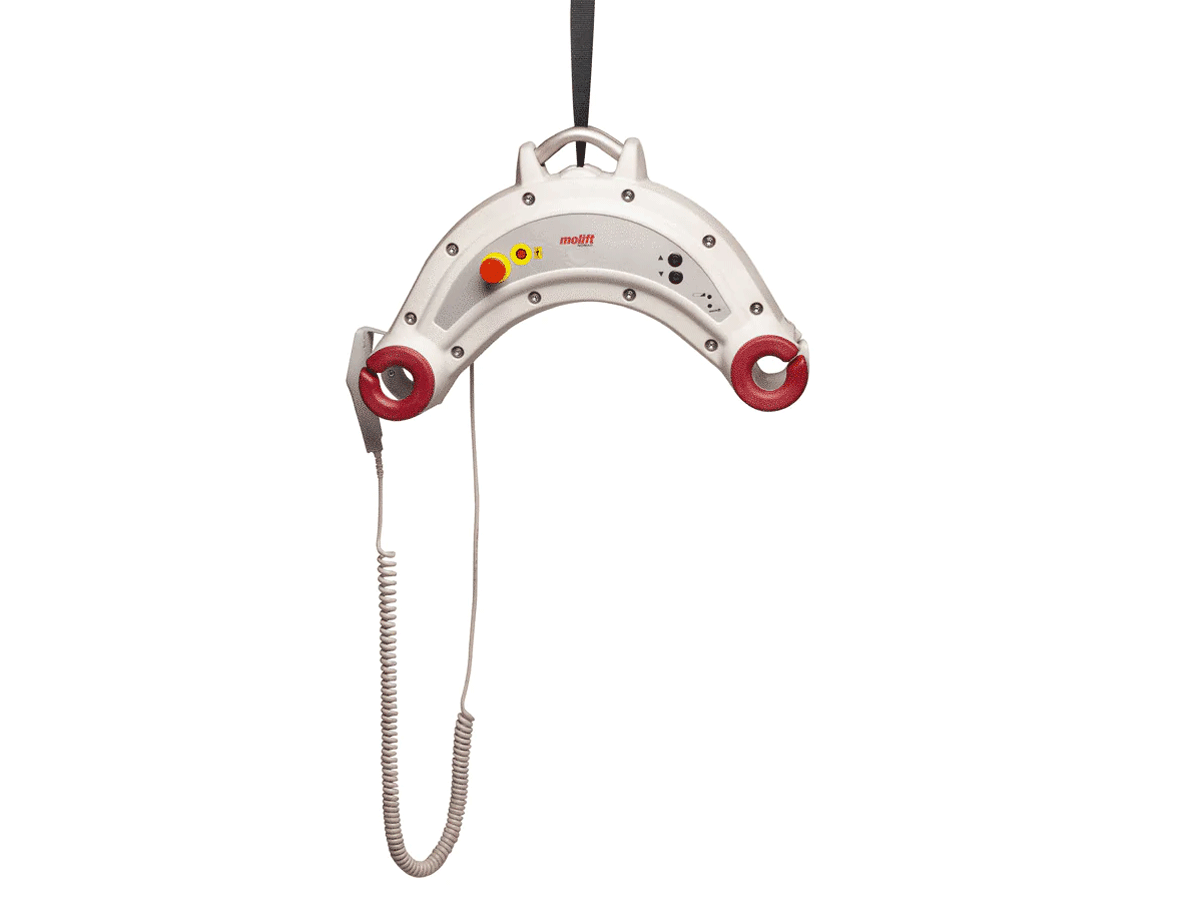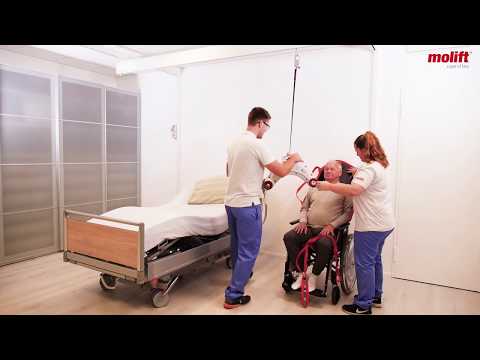 Molift Nomad Portable Ceiling Hoist
SKU: NOMAD255
Request Quote
Description

The Molift Nomad has a unique curved design with an integrated 4-point sling bar. This provides comfortable and spacious positioning. Molift Nomad is equipped with numerous safety features such as electronic overload protection, electrical emergency lowering and emergency stop.


The Nomad weighs only 6.8kg but has a hoisting capacity of up to 255kg. The hoist also has integrated carry handles for easy handling. It provides flexibility for day-to-day operations, as well as for temporary needs.

The optional Extension Arm can easily be connected and disconnected by a single caregiver. 

The operations are easily accessible through the handset or the integrated display in the front. It is operated by environmentally friendly NiMH batteries and equipped with audio and visual battery indicators. The automatic service notification system calculates and indicates when service is required.
Specifications

Width: 20cm
Length: 52cm
Height: 33cm
Product Weight: 6.8kg
S.W.L.: 255kg