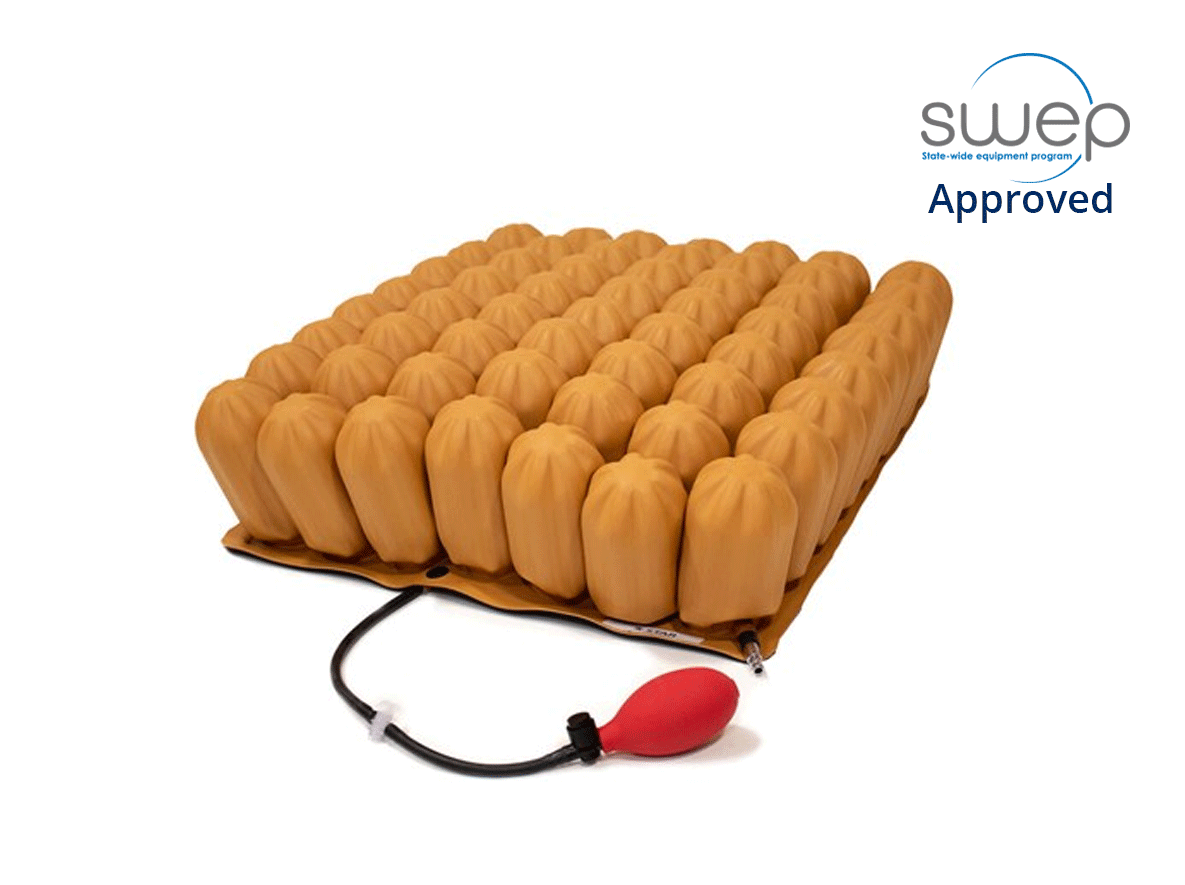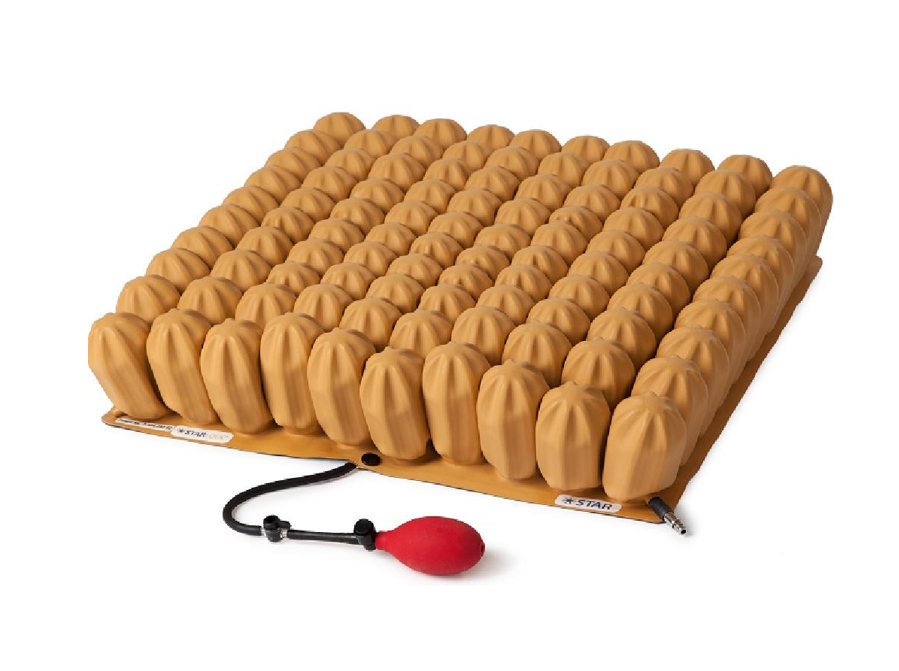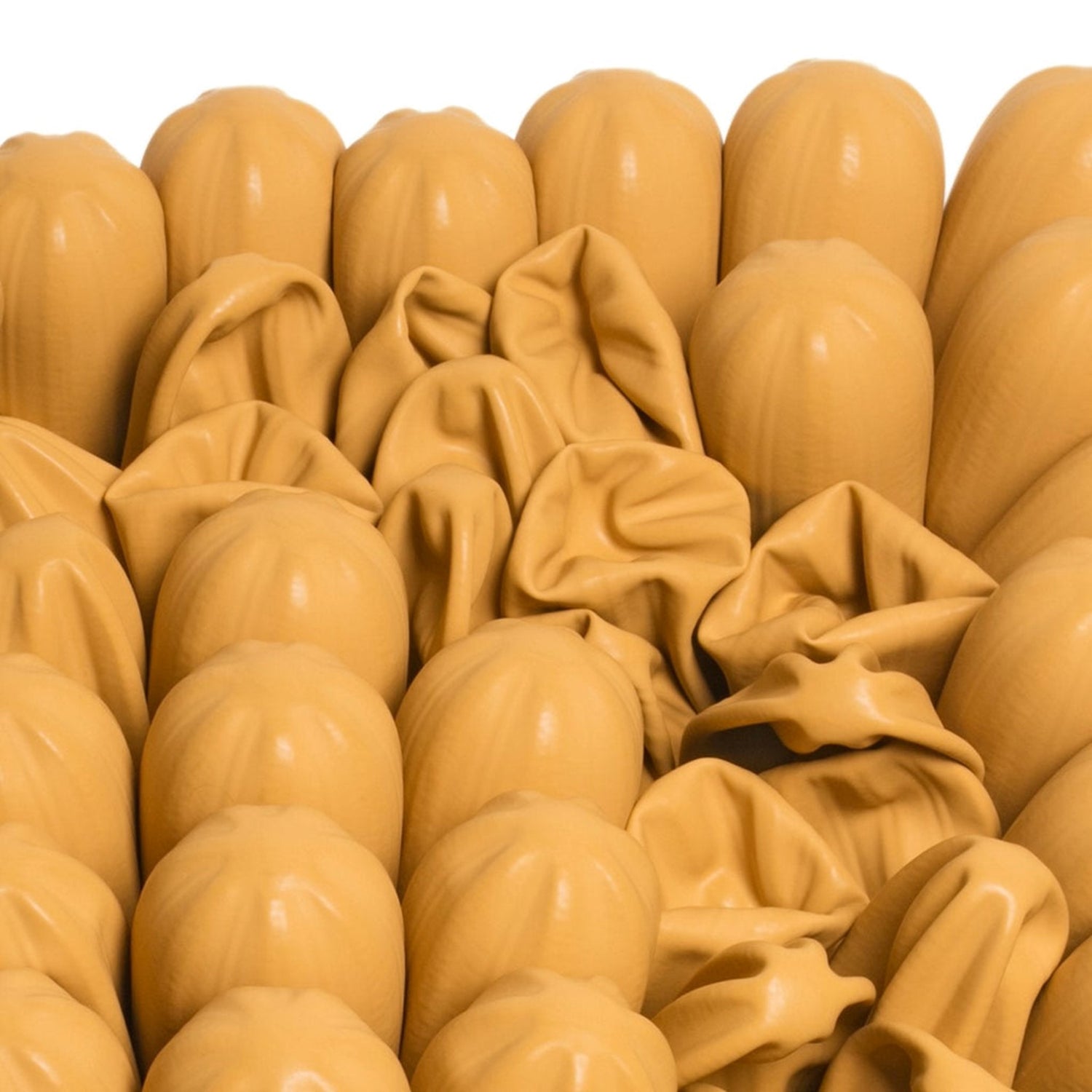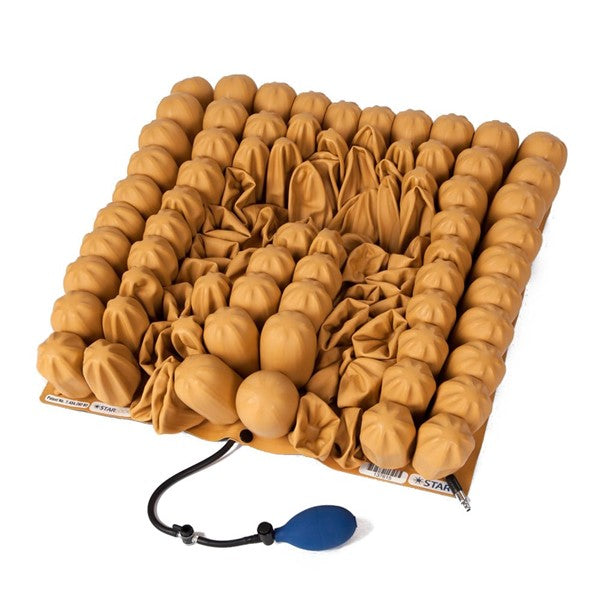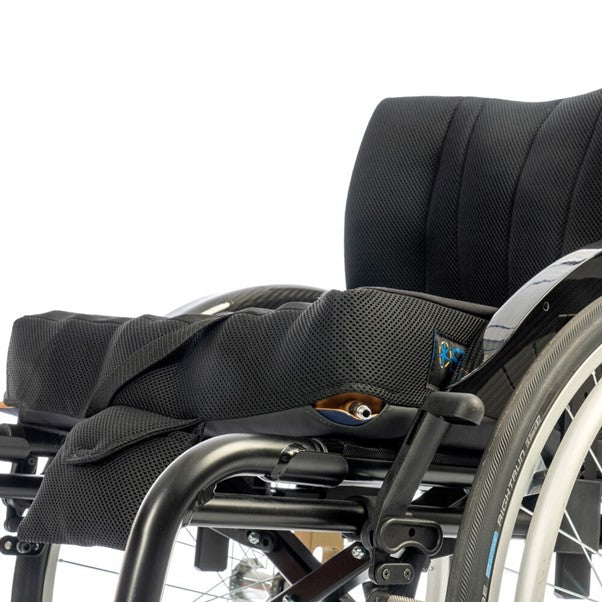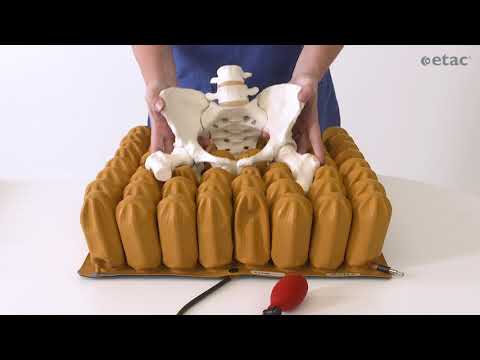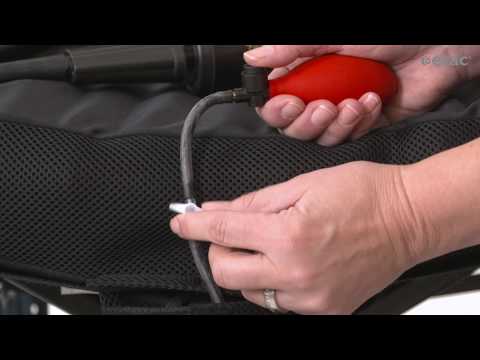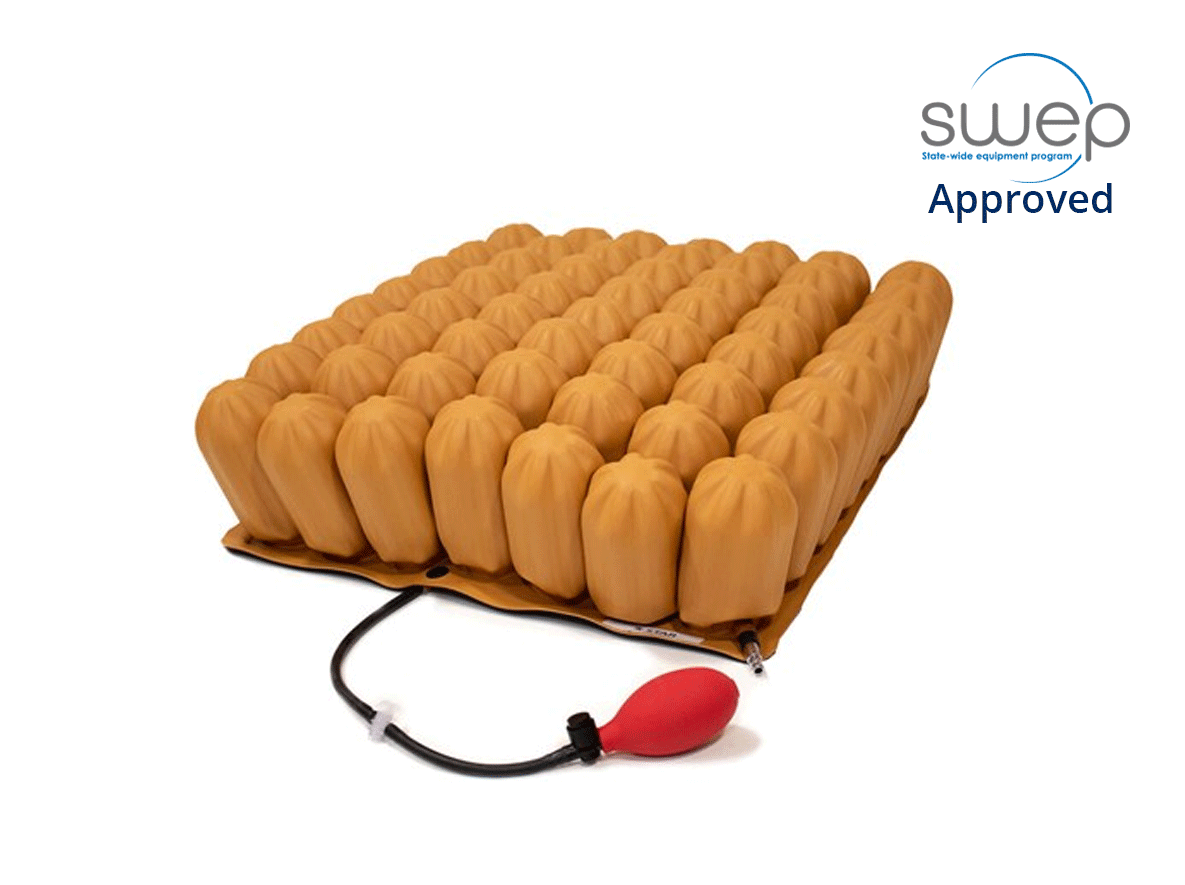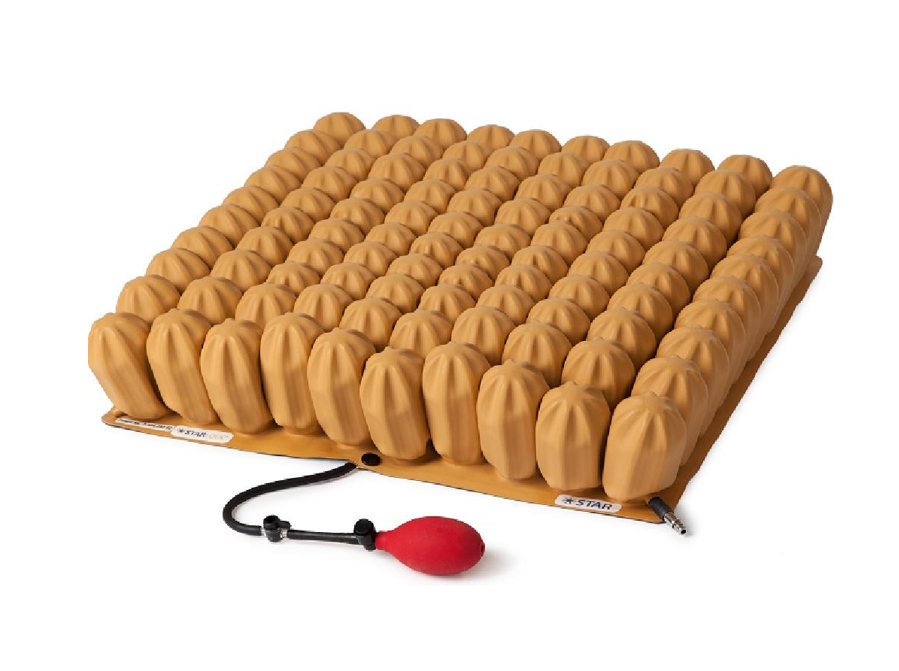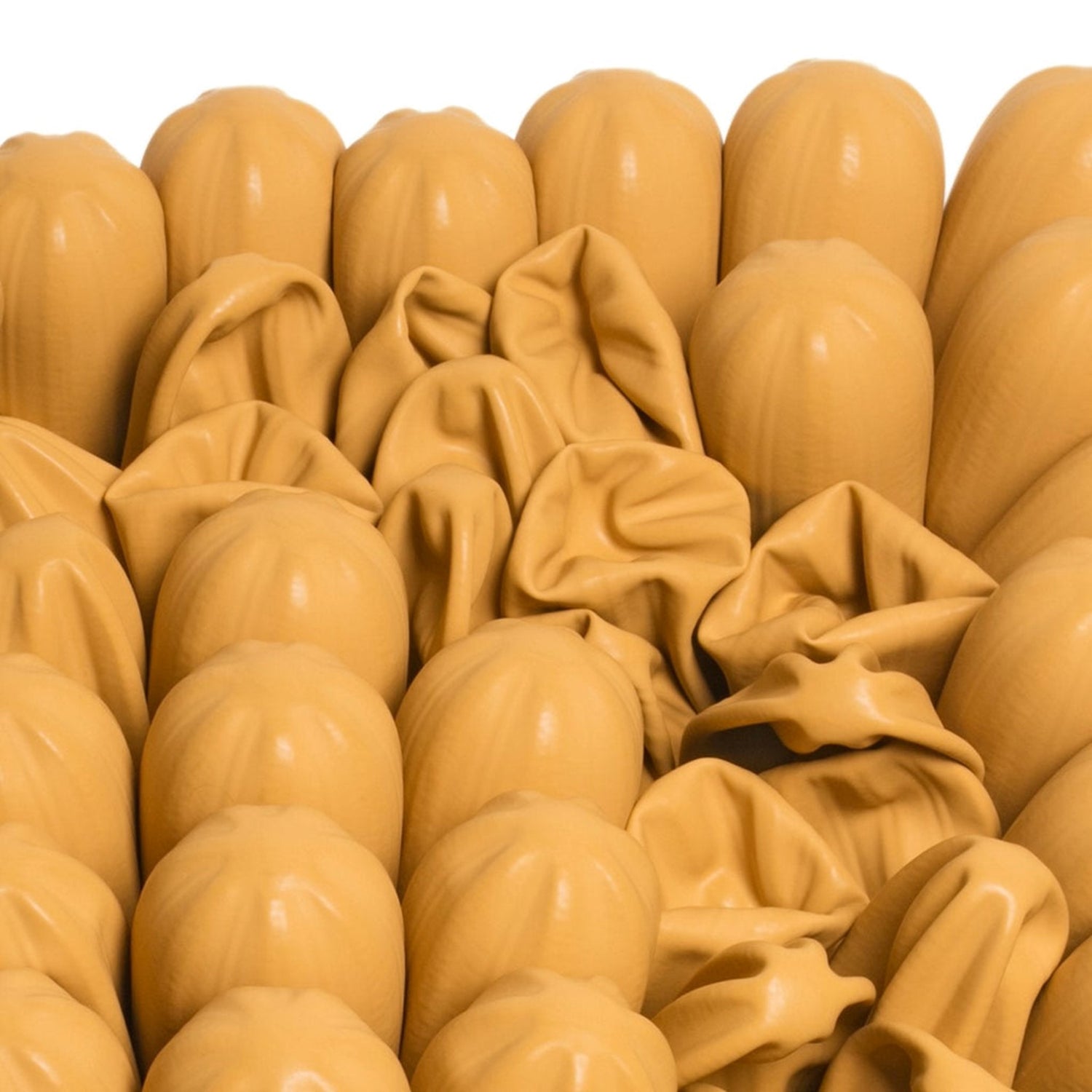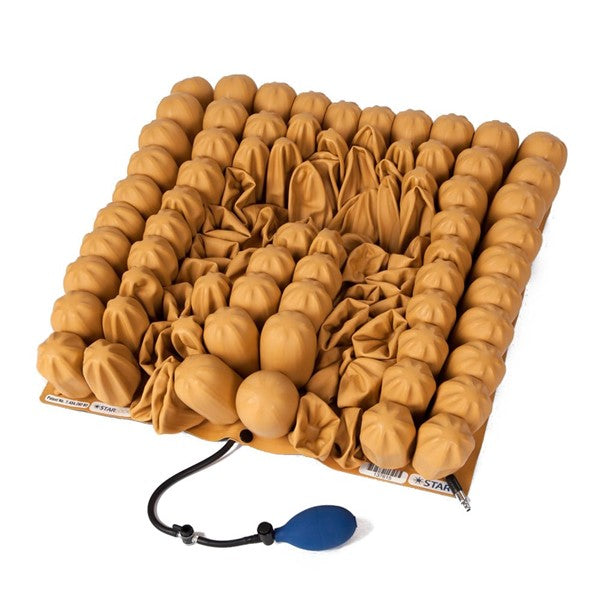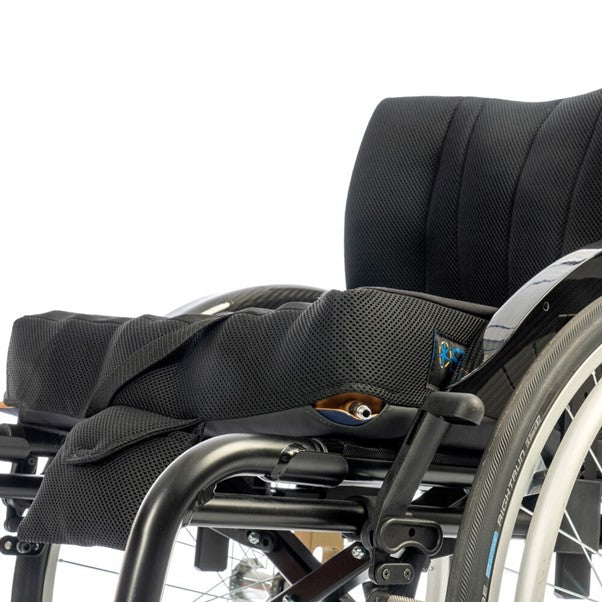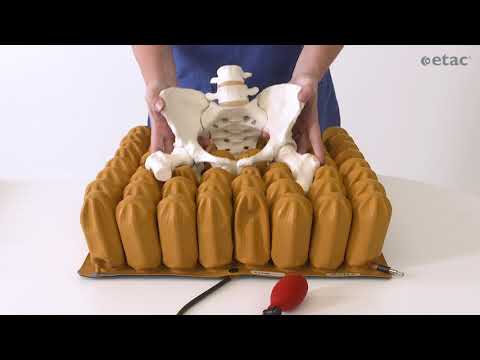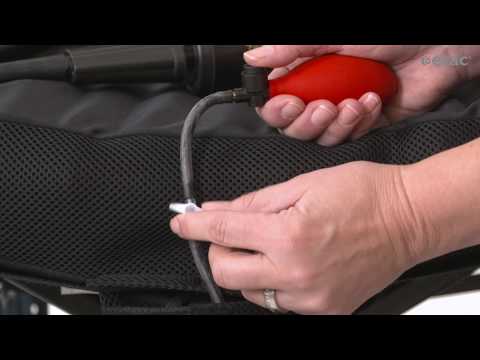 ETAC StarLock Air Cell Cushion
SKU: ESSL41515-1
Regular price
$825.00

Inc GST
Regular price
Inc GST
Sale price
$825.00

Inc GST
Unit price
per
Description

Combines excellent pressure redistribution qualities with high stability.

Air Cell Locking Technology
In air cell cushions the combination of pressure redistributing qualities, positioning and stability have always been a difficult compromise. StarLock solves all these requirements elegantly.

With its patented Cell Locking technology, the flow between the StarLock air cells can be locked and thus be custom fitted to the user´s needs for positioning and stability while keeping its high pressure redistributing qualities. StarLock cushions provide the highest level of therapeutic prevention and treatment of pressure ulcers, for all pressure ulcers categories together with unique positioning possibilities and stability. Starlock is available in heights of 5, 7.5, 10 and 13 cm. For users with severe atrophy in the gluteal area, we recommend 13 cm cell height. The Starlock cushion can also easily be used as a one compartment cushion.
Specifications

User weight
No limits as long as the correct sized cushion is used for the user.

Material cushion
High quality latex free gold coloured Neoprene. Adaptable and flame resistant.

Material cover
Top & sides: 83% Rip Stop Nylon (Non absorbent fabric that aids in evaporating moisture) 17% Lycra. Bottom: Woven polyester fabric coated with polyvinyl compound. (Antimicrobial treated to inhibit growth of odor causing bacteria, mold and mildew.) Flame resistant.

Material incontinence cover
Top & sides: 78% Nylon 22% Spandex covered with a Polyurethane film. Bottom: Woven polyester fabric coated with polyvinyl compound (see standard cover).

Cleaning - Cushion
Hand wash with soap, baking soda or vinegar. For disinfection, use 70% disinfectant solution.
Cleaning - Covers: Machine wash 60°C, no bleach.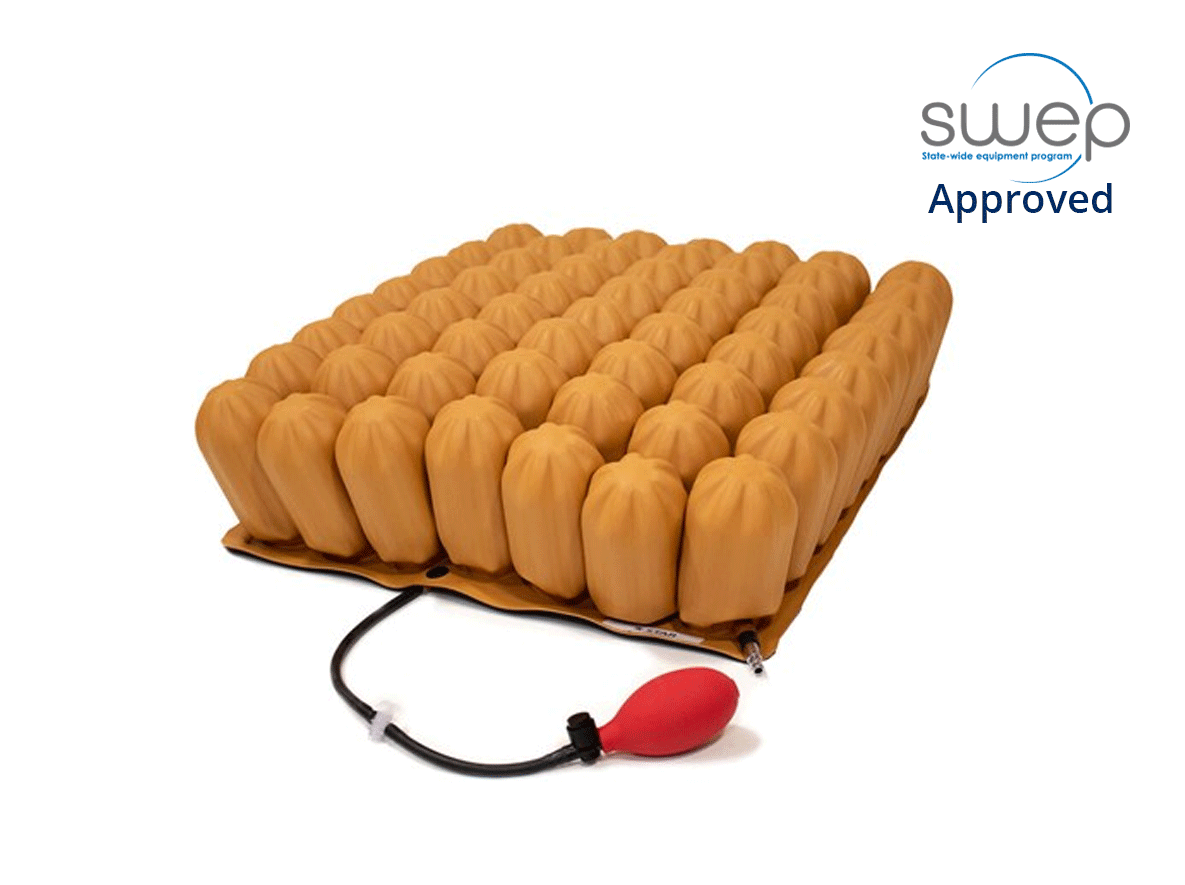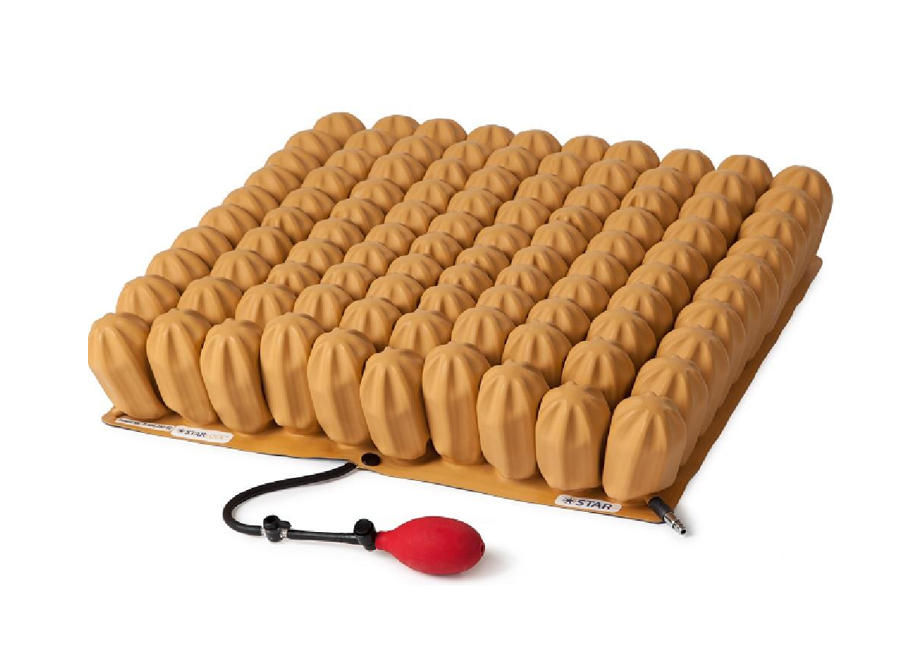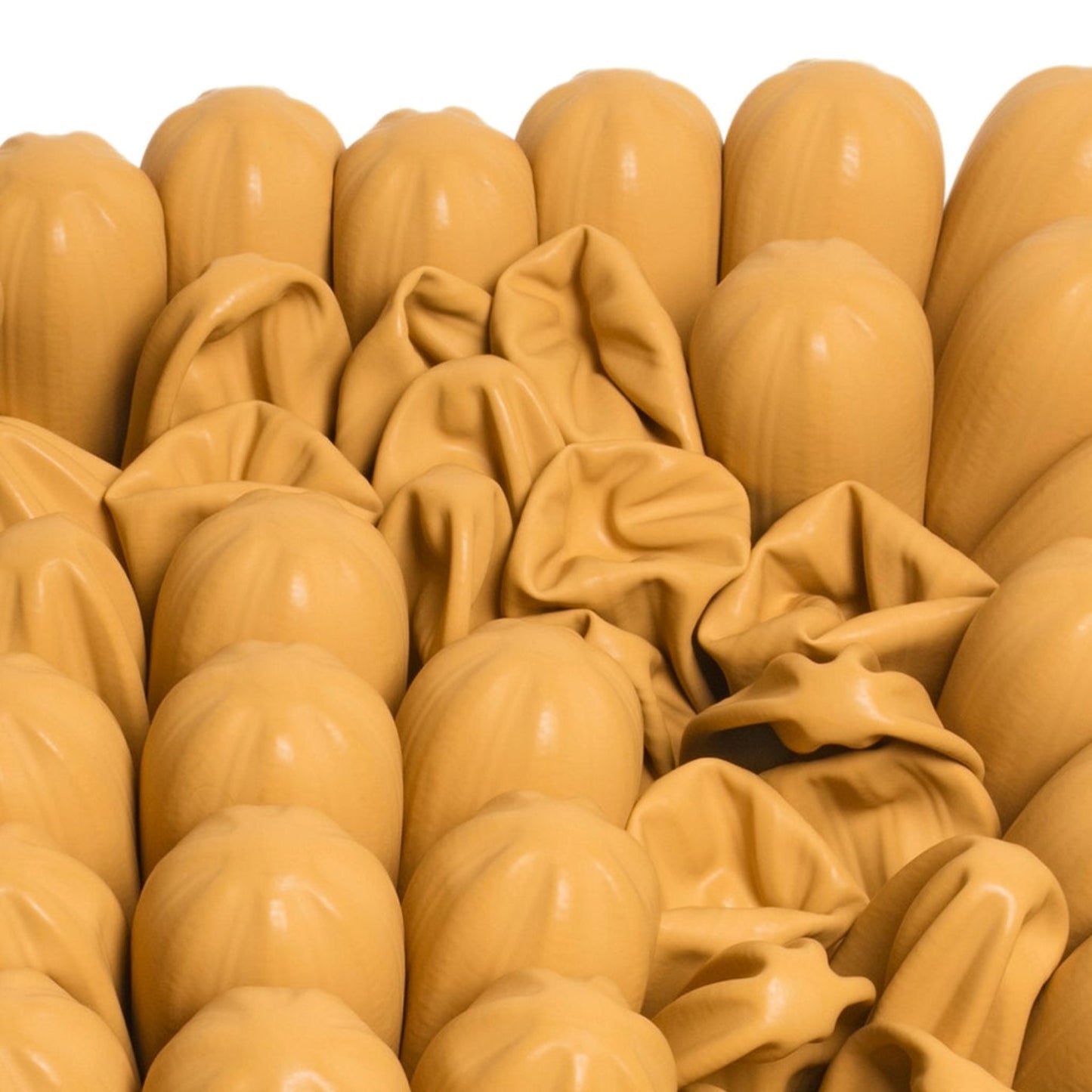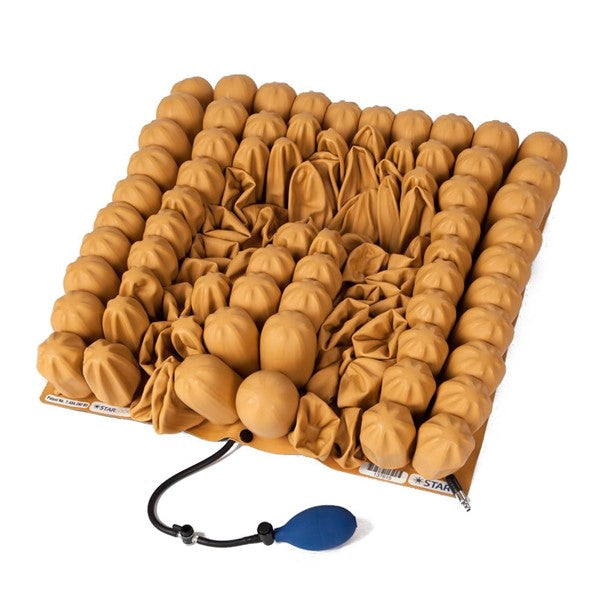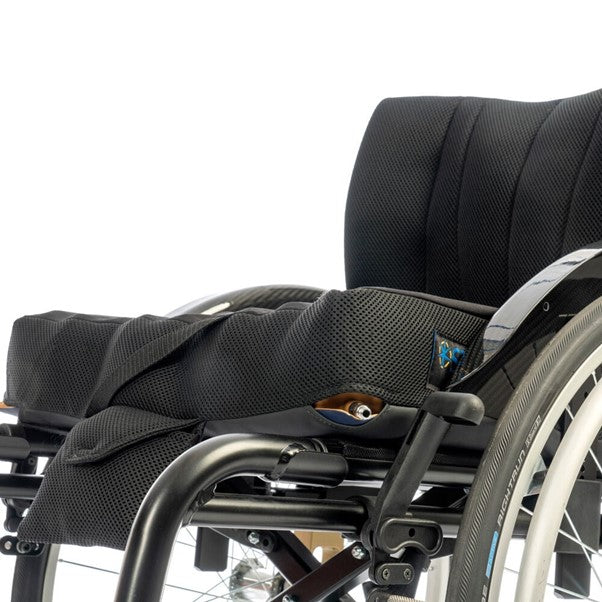 Shop The Full Specialist Seating & Mobility Range