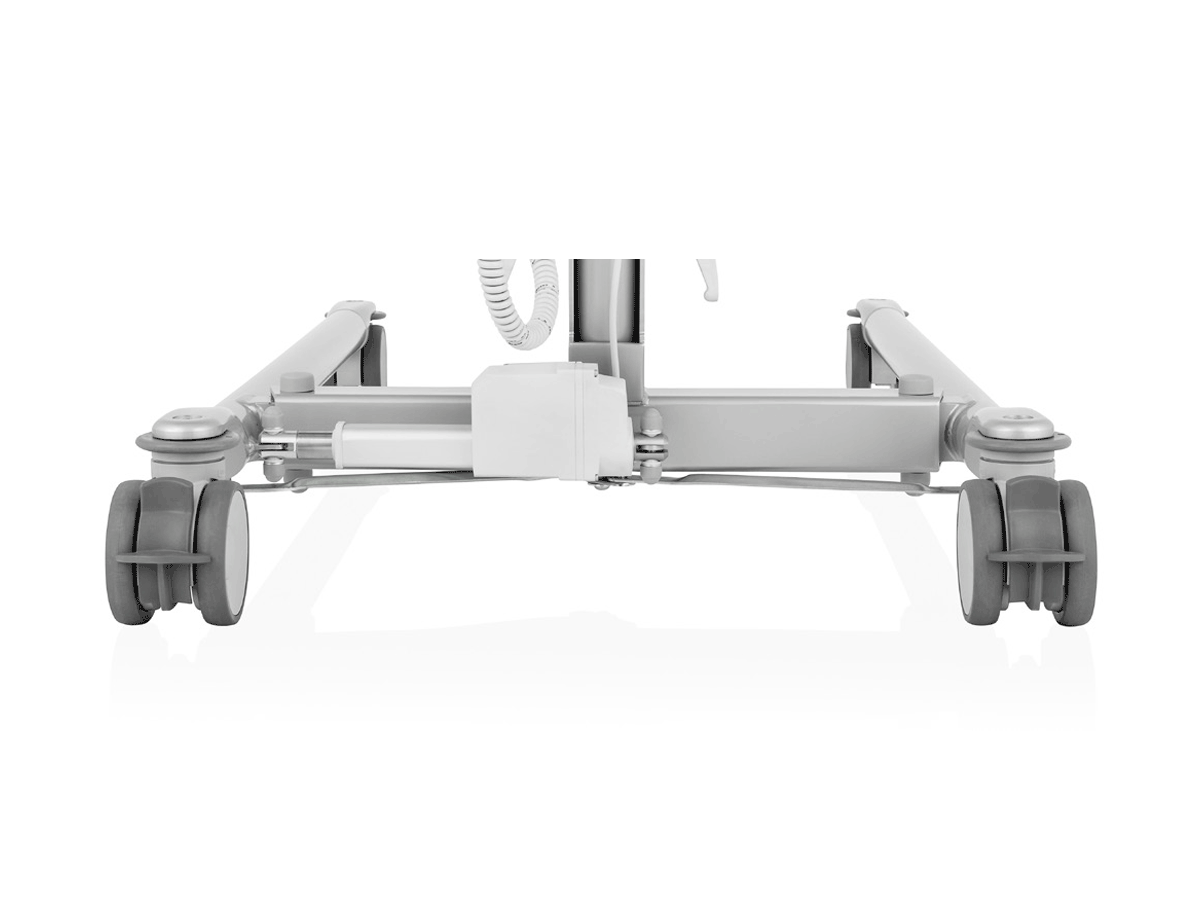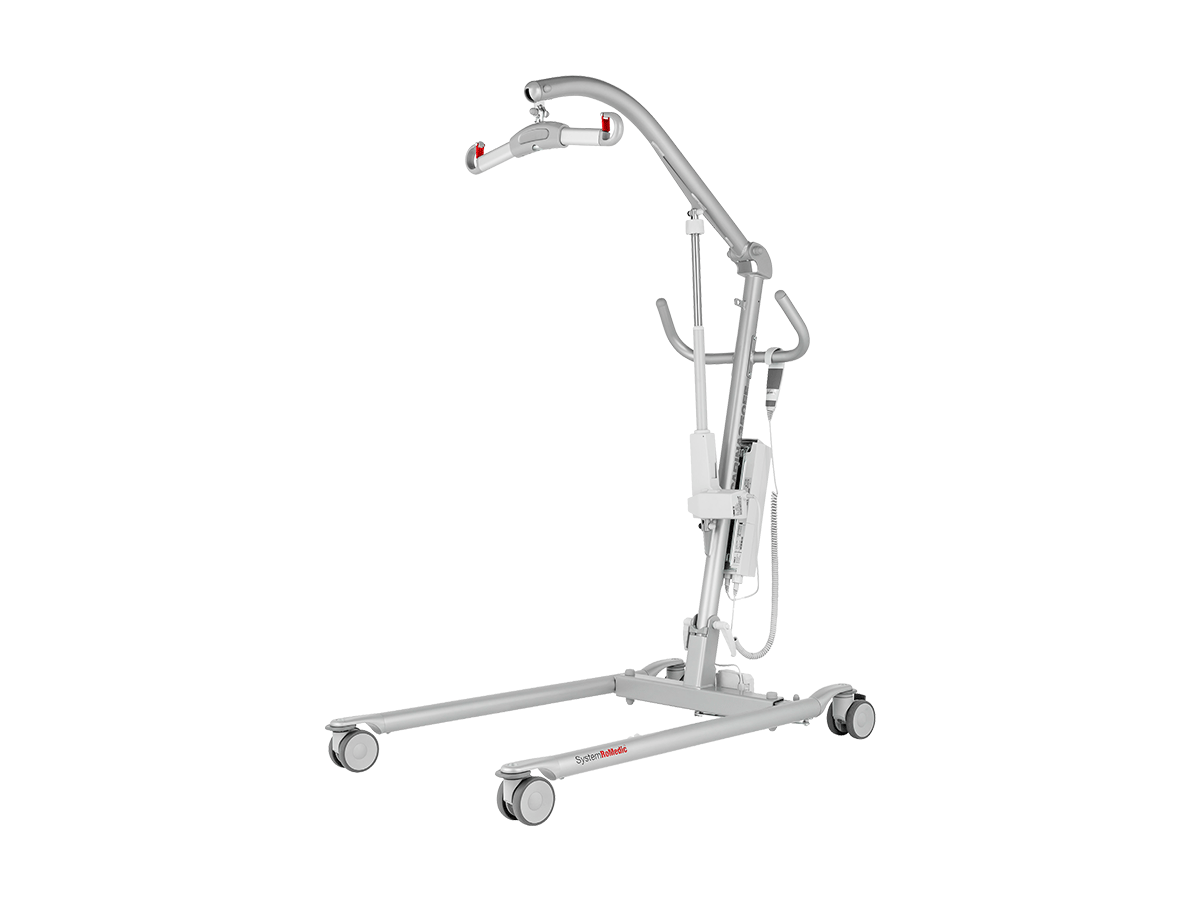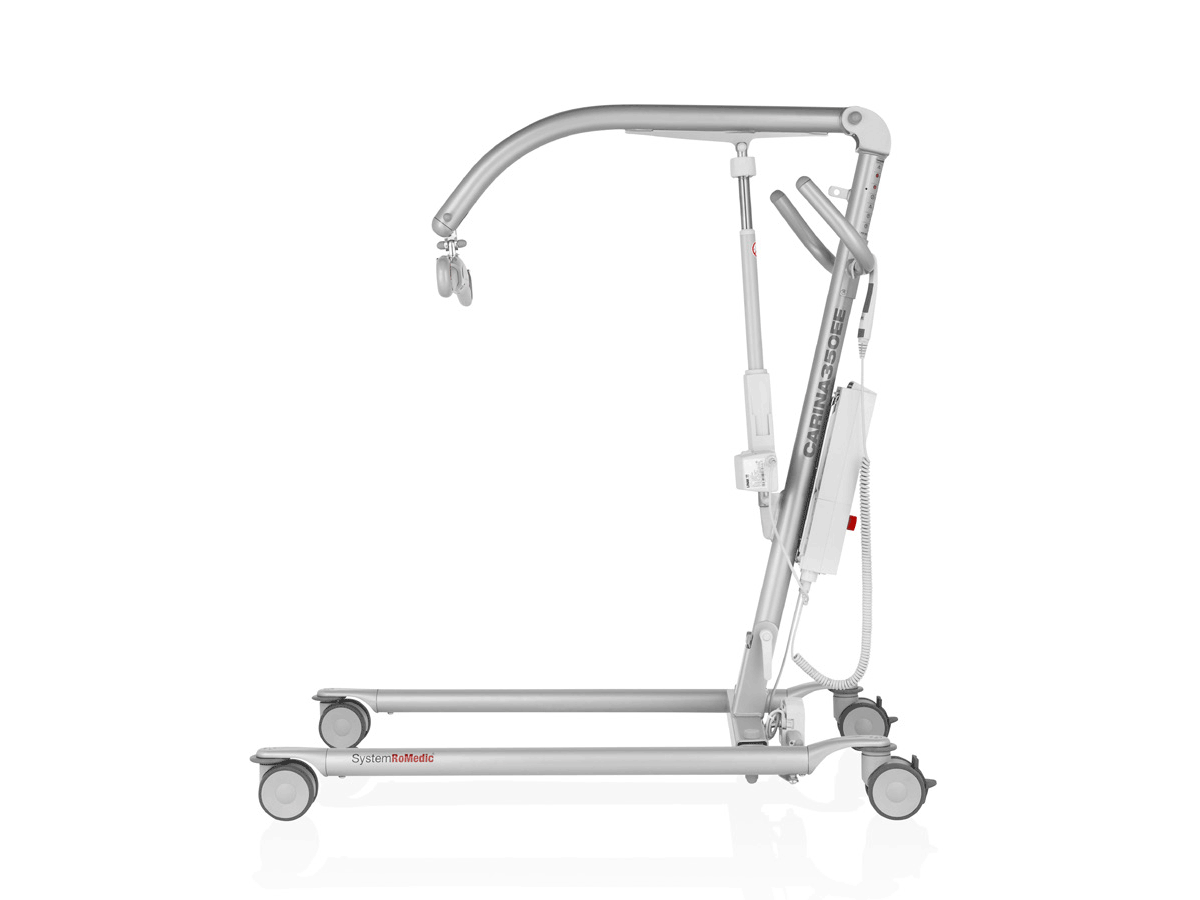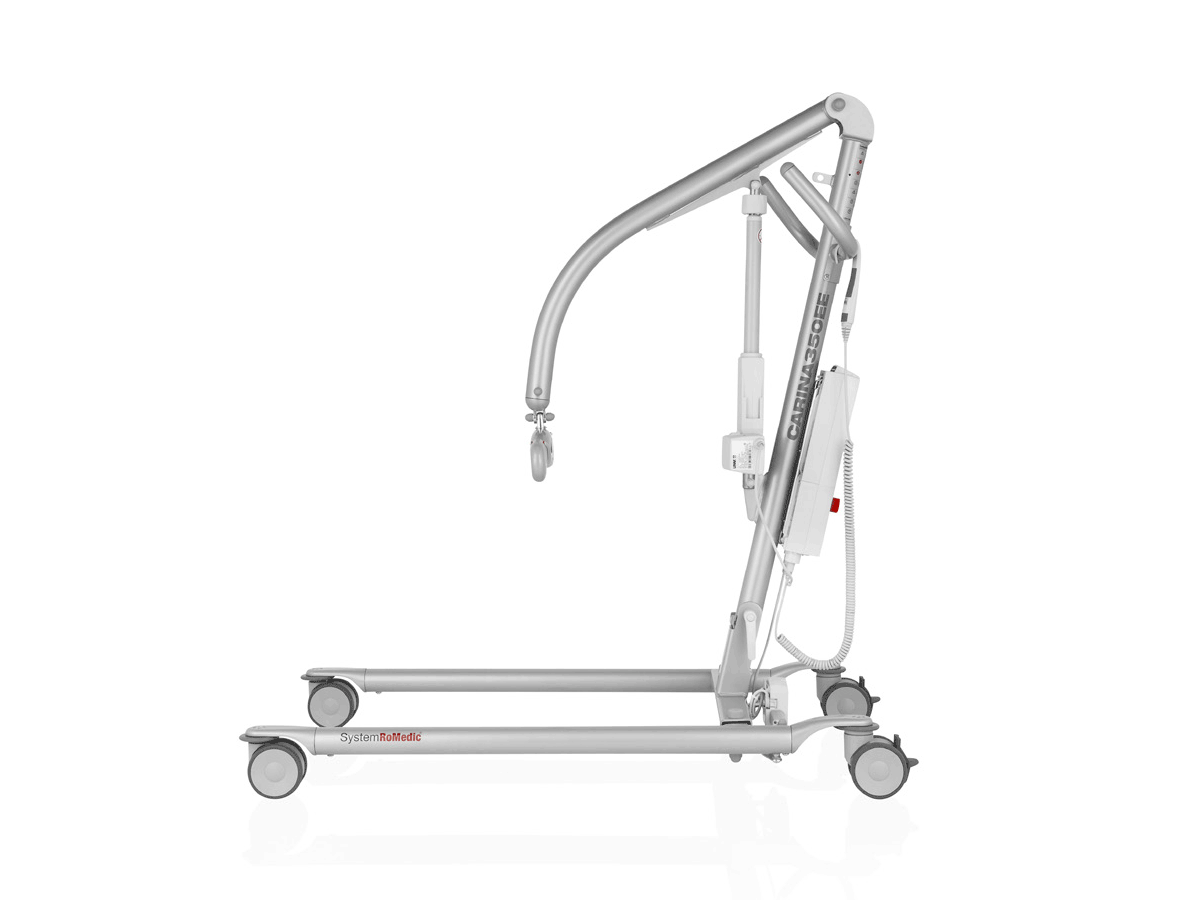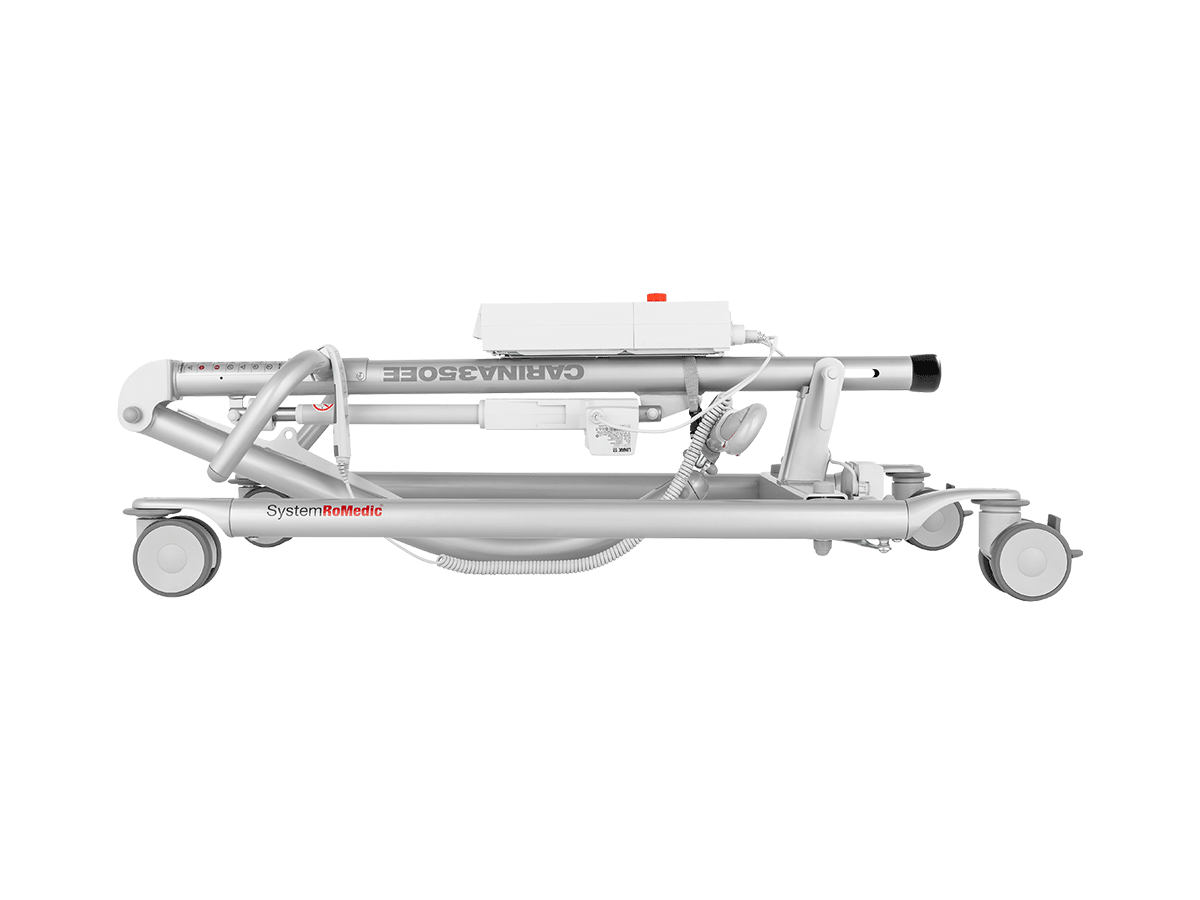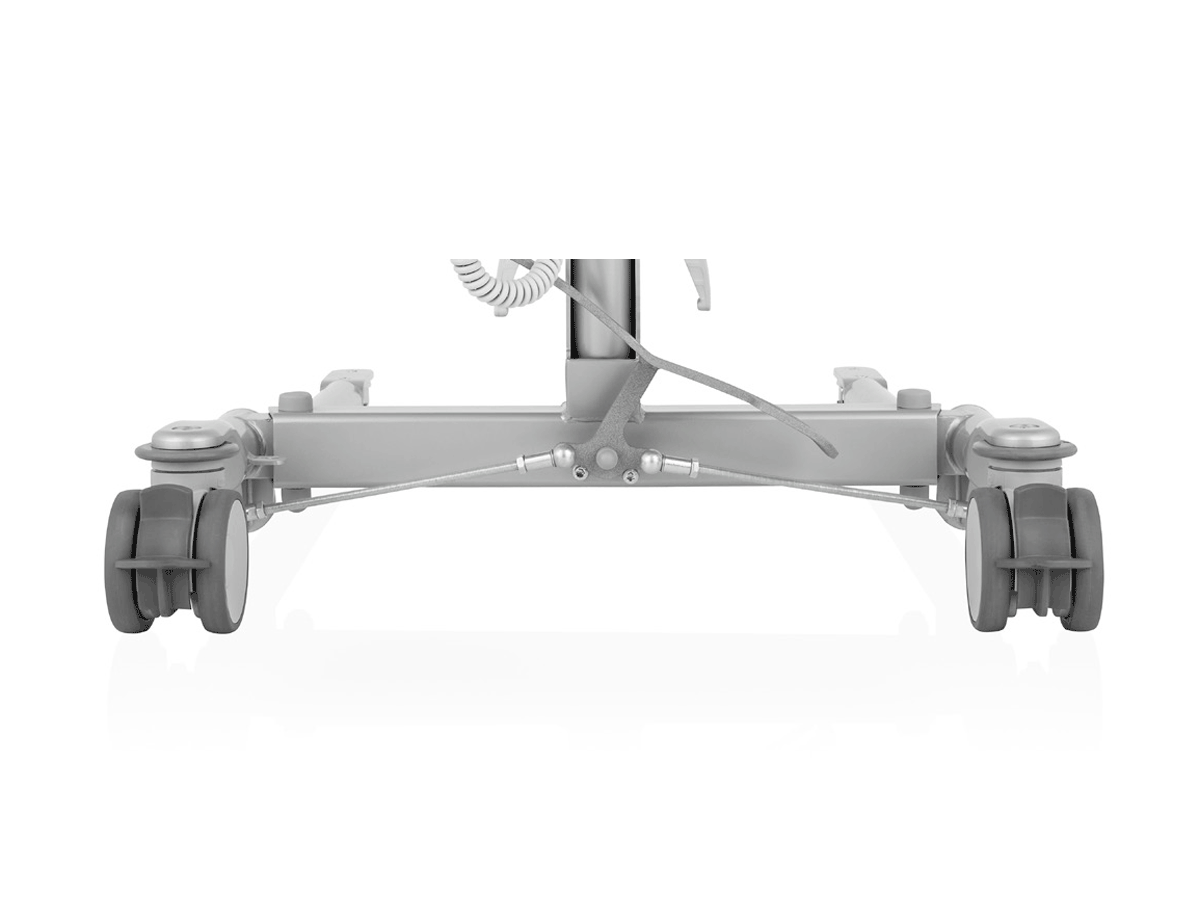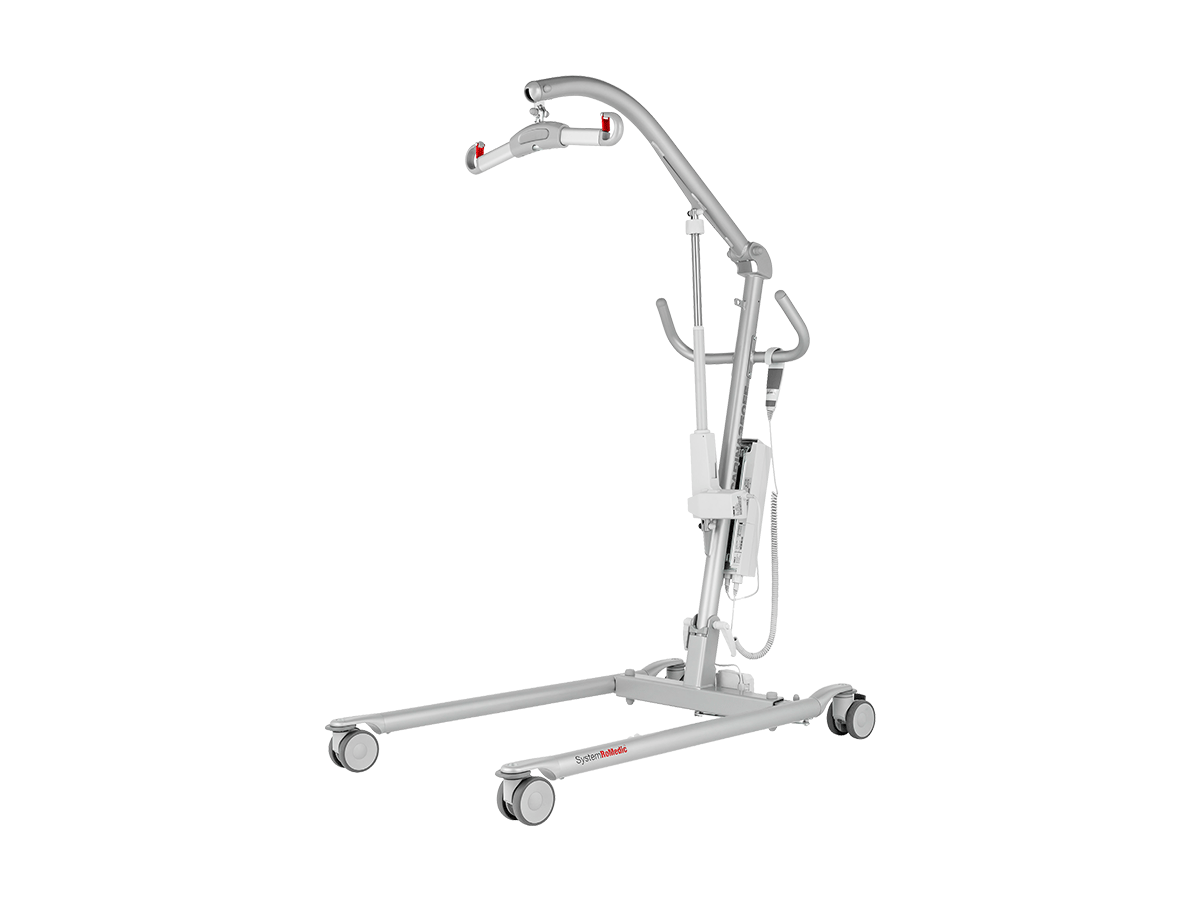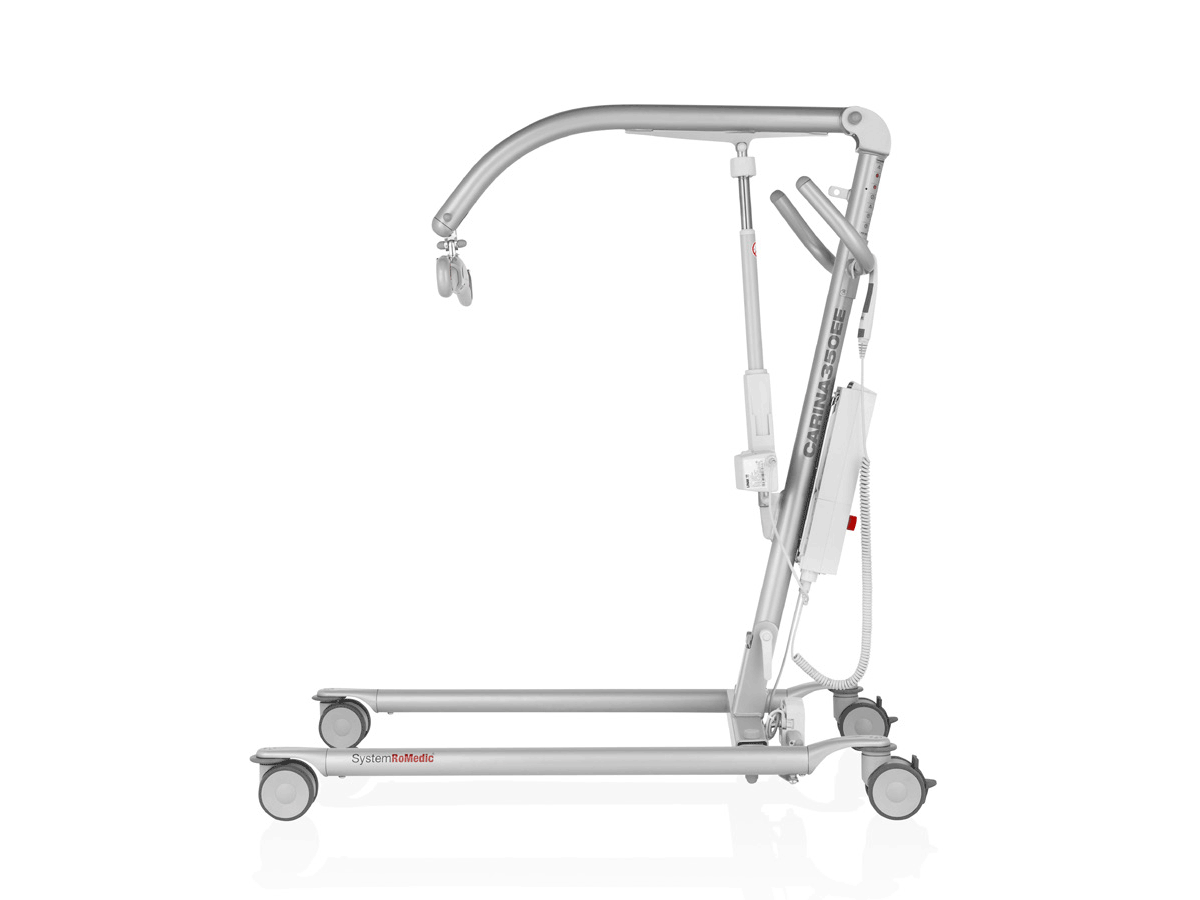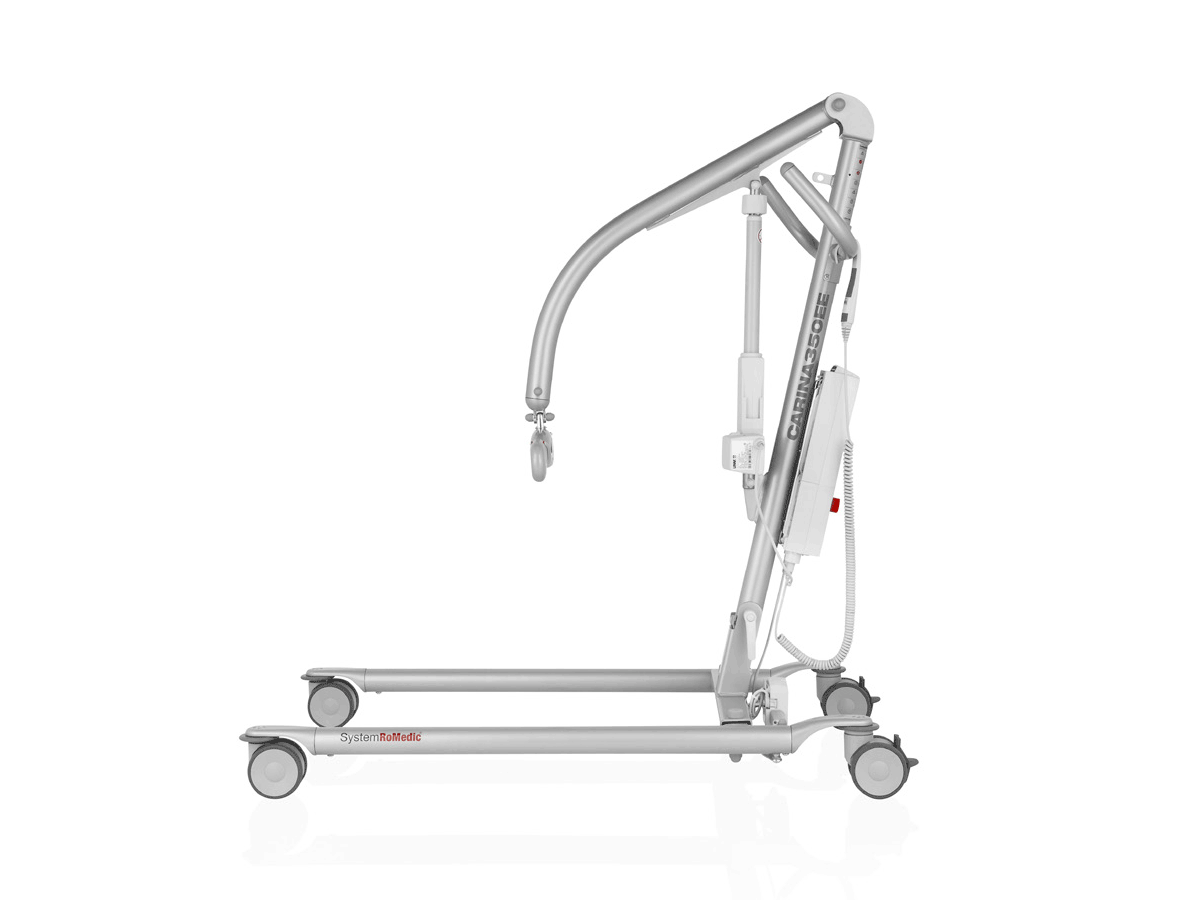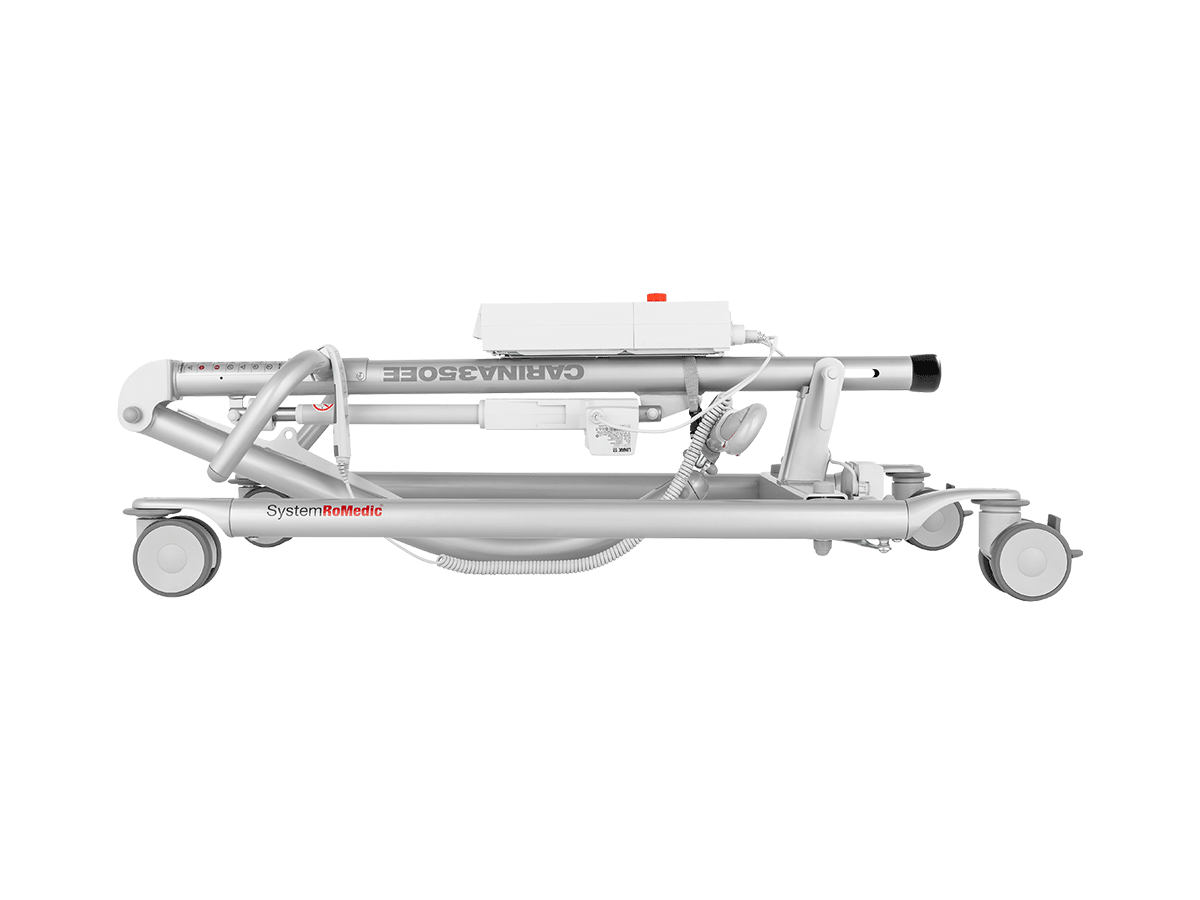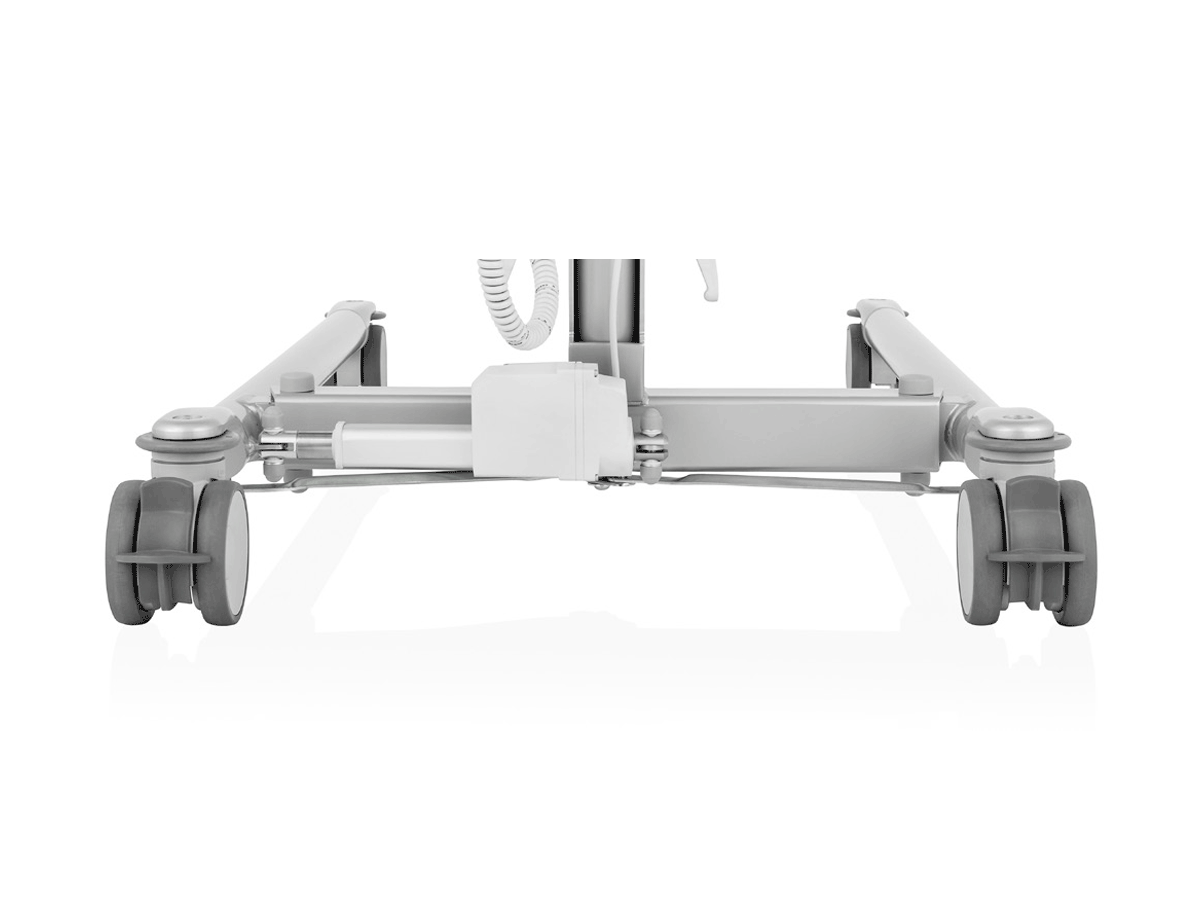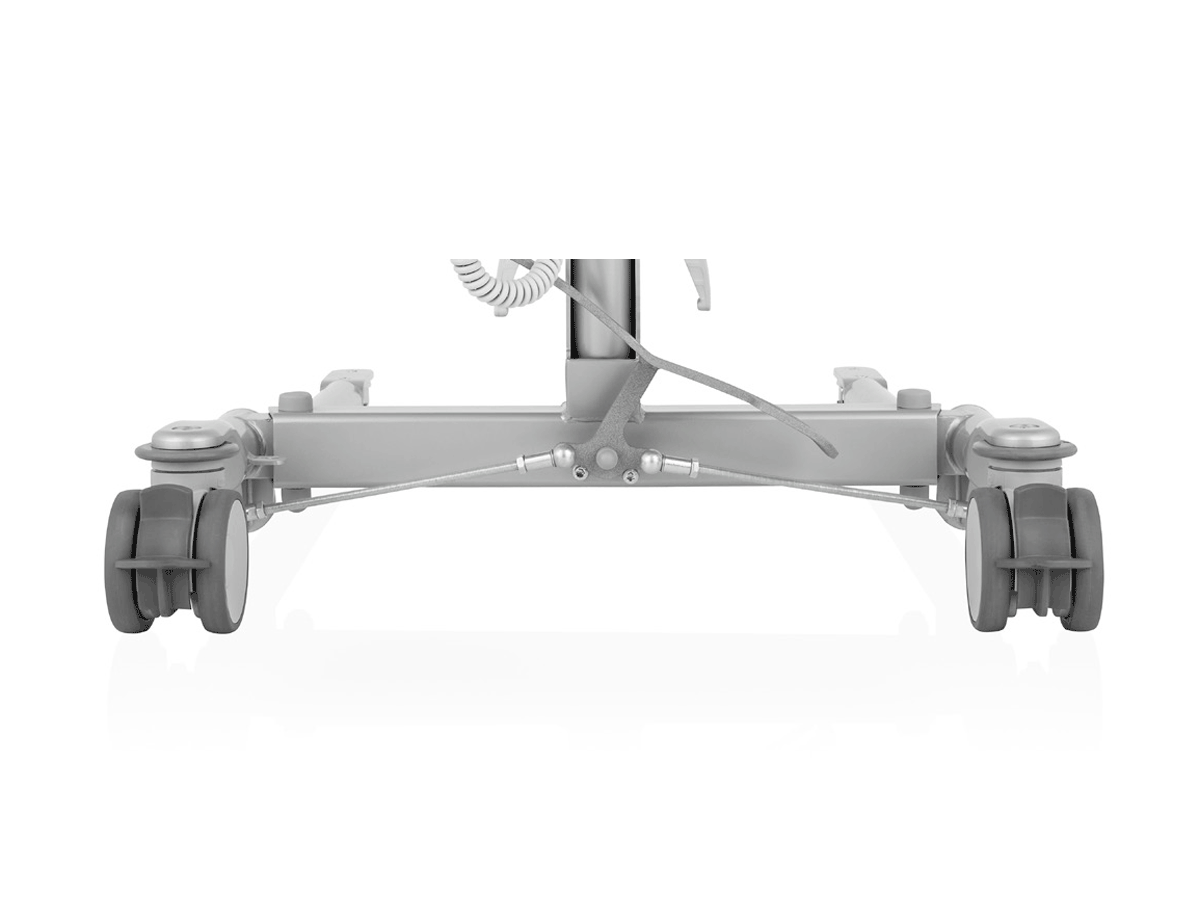 RoMedic Carina 350 Patient Lifter
SKU: DHG-60600009
Request Quote
Description

The Carina350 is a foldable, mobile patient lift adapted for safe and easy lifting of users weighing up to 165kg. It is available with manual or electrical base widening and can  handle most lifting situations and requirements. The Carina350 has a relatively narrow and  compact design, which means that the lift can fit into and reach practically anywhere, even in tight spaces.

In spite of the handy size, it offers an unusually high lifting height for a foldable lift - 1680 mm. The total lifting range is also very large and, therefore, Carina350 can manage most lifting situations and requirements; both low and high lifting, seated or supine, to and from the floor, bed or chair.

The easy tool-free foldability means that the Carina requires very little space during transportation and storing.
Specifications

Base Width Outer: 71cm - 108cm
Base Width Inner: 56cm - 94cm
Height: 129cm - 184cm
Lifting Range: 58cm - 168cm
Sling Bar Width: 45cm
Product Weight: 34.5kg (Manual) | 36kg (Electric)
S.W.L.: 165kg
Regulatory Compliance: IEC60601-1-2 | (EU) 2017/745